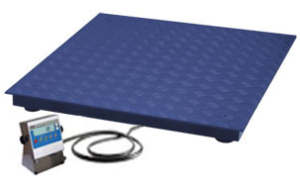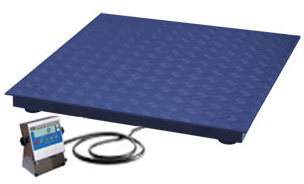 When you're in the market for a new scale, you're likely going to look for a high-quality piece of equipment that is available at a reasonable price, and not much else. However, if your facility requires you to purchase explosion proof scales, what you have to look for in a scale becomes much more difficult.
At Arlyn Scales, we've been providing explosion proof scales to our customers for more than 30 years. We know the market very well and have therefore put together a set of tips to follow when you're in the market for one of these scales.
1. Be Sure to Work with a Company Experienced in Manufacturing Explosion Proof Scales
The company you choose when purchasing an industrial scale is incredibly important. With so many different companies out there, it's critical that you choose a company that understands your needs and offers scales that have the necessary features that you require, especially if you're going to be working in hazardous locations that require explosion proof scales.
Arlyn Scales has been designing and manufacturing a wide variety of scales from our Long Island, New York facility for more than 30 years. This commitment both to the scale industry as a whole, as well as our customers has allowed us to continue to produce high quality industrial scales, built and designed right here in the U.S.
This focus on U.S. based design and manufacturing has also paid handsome dividends when it comes to quality control and affordability. Because our design and manufacturing teams work together to spot issues before they even hit the production line, we're able to deliver a higher quality scale that is much more difficult for our competitors to match due to having disparate teams located around the world.
In addition, we also offer all of our scales factory direct to our customers to keep costs down. We don't have a team of distributors located across the country that are looking to mark up the price of our scales. Instead, we have a dedicated team of individuals who are ready and willing to provide you with the absolute best scale money can buy.
Over the years, we saw a need for explosion proof scales that were both affordable, but could still hold up to the hazardous environments that are common in various locations. Our explosion proof scales are manufactured in such a way to ensure they do not spark a fire, or explosion that could lead to severe consequences in a hazardous location.
2. Ensure You Need to Purchase an Explosion Proof Scale
Before purchasing a scale, it's critical to understand whether you actually need an explosion proof scale, also often referred to as an intrinsically safe scale. If the facility where your scale will be located is deemed 'hazardous', then by law you must purchase an intrinsically safe scale. Hazardous locations are areas where there is a high risk for fires or explosions because of the presence of gases, flammable liquids, combustible dust, vapors, or flammable flyings and fibers.
The National Electric Code (NEC) was created by The Occupational Safety and Health Administration to enact a classification system to be used in hazardous environments. This classification system is based on both material type as well as how potentially hazardous materials are handled. Classifications include Class I-III, Divisions 1 and 2, and Groups A-G.
ArlynGuard, Arlyn Scales' line of explosion proof scales are suitable to be used in the following locations:
Class I, Divisions 1-2, Groups A, B, C, D
Class II, Divisions 1-2, Grounds E, F, G
Class III, Divisions 1-2
3. Understanding the Importance of Electric Current When Purchasing an Explosion Proof Scale
 When you purchase a standard industrial scale, it will typically need 120 volts of electricity to function properly. If you're forced to work in hazardous environments, 120 volts may simply be too much, and could cause a spark or fire that could be disastrous.
At Arlyn Scales, our ArlynGuard explosion proof scales require much less electricity to ensure that they're able to operate in hazardous conditions. You may be asking how we're able to manufacture scales that use less electricity? Well, the answer lies in using weight sensors and electronics that pull much less power compared to traditional industrial scales. Our explosion proof scales have no power cords, and operate on low voltage, helping to reduce the risk of fire, or explosion.
To further protect our scales from potential explosion, we make sure to insulate each electrical wire meticulously to help prevent any electrical shortage.
4. Ensure You Have Access to a Wide Array of Scale Options
 When shopping for an explosion proof scale, you likely have a specific set of requirements that may necessitate a varying scale type or size. Thankfully, Arlyn Scales has a large variety of ArlynGuard Explosion Proof Scales. Our scale experts are happy to discuss a customer's needs to determine the best scale for their unique situation.
Below, we'll highlight the varying types of ArlynGuard scales so that you can choose the scale that works best for you and your location.
ArlynGuard B – Intrinsically Safe Bench Scales
 Our ArlynGuard B bench scales come in a wide array of weight capacities and readabilities, all featuring a 12 x 16 scale platform. Capacities range from 5-150 pounds, and readabilities range from .001 pounds – .05 pounds.
ArlynGuard C – Intrinsically Safe Cylinder Scales
 ArlynGuard C cylinder scales feature two platform options: 9.25 x 9.25 inches or 14 inches x 14 inches, and offer capacities between 60 – 400 pounds.
ArlynGuard P – Intrinsically Safe Platform Scales
 Our explosion proof platform scales offer capacities ranging from 500 – 1000 pounds, with readabilities of between .1 pounds – .2 pounds. Customers have the option of either a 20 inches x 27 inches or 22 inches x 44 inches platform size.
ArlynGuard F – Intrinsically Safe Floor Scales
 Our explosion proof floor scales are optimal for heavier loads ranging from 2500 pounds – 20000 pounds with readabilities between .5 pounds – 5 pounds.
Reach Out to Learn More About Our Explosion Proof Scales
 We hope you've learned a few insights related to explosion proof scales, and where they're required. Should you have any additional questions about whether you need explosion proof scales in your industrial environment, feel free to give our team a call today at 800-645-4301 or email us using our convenient online contact form.