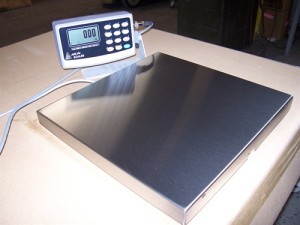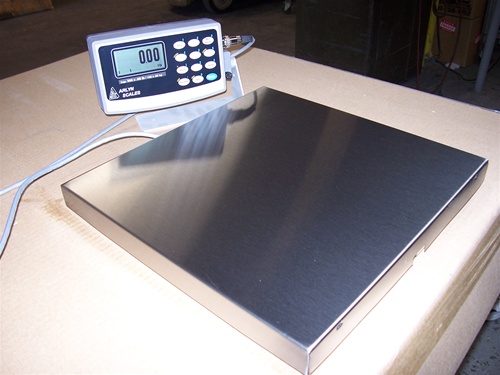 Our world requires fast paced technology that is capable of producing high speed manufacturing operations. Often times, the price that is paid for speed and high performance is the occasional accident caused by something as simple as a spark. With so much electrical energy available through the different devices, caution must be taken to insure that the weighing equipment is a non-contributing factor to ignition in combustible environments. This is precisely why we at Arlyn Scales have fabricated the ArlynGuard line of scales which are Intrinsically Safe scales for hazardous industrial applications. The ArlynGuard line of scales are equipped with one or more of Model MKE-5-IS(-C) Digital Weight Indicator system and Load Cell Models 620-300-IS, 620-100-IS, 620-50-IS, 620-25-IS, 620-10-IS, 520-10000L-IS, 520-5000L-IS, 520-5000IS, 520-2500-IS, 520-1250-IS, 320-500-IS and 320-250-IS which are FM Approved components as per Approval Standard 3600, 3610, 3611 and 3810.

Hazardous Classifications
There are many applications that require the addition of hazardous substances during the manufacturing process. The list of industries is growing on a daily basis, as industry based products have become an integral part of our lives. Industries whose processes are potentially combustible include Chemical, Petrochemicals, Pharmaceutical, Bio-Tech, Paint Batching, Dye Houses, Munitions Plants, Grain Elevators, Flour Mills, Film Manufacturing, Perfume Manufacturing and Propane Filling, Soap Manufacturing, Food Manufacturing with ingredients such as flour or gelatin, Chemical Solvent Cleaning Operations..
Hazardous Occurrences
With just a simple electrical spark interacting with dust, vapor or gas present in the manufacturing process, an explosion or a fire could occur. Other contributing factors that can create dangerous conditions are the sparking that can occur with metal-to-metal contact and the overheating of lighting fixtures, motors, batteries and even pulleys in an automated application. It is strictly to avoid contributing to the already hazardous environments of these industries that we have designed our Arlyn Guard Series.
Meticulous Attention To Detail
The foundation of all of our Arlyn Guard Series is our selection of rugged stainless steel load cells. Because we manufacture our own sub-assemblies, we maintain the quality control that is necessary to assure sensitivity yet durability. We select four precision matched load cells and drill openings into the aluminum welded frame to house the load cells. This meticulous placement allows for protection against shock and overload damage. To further protect the digital indicator from moisture and corrosive interaction, we utilize a molded display enclosure with rubber gaskets. The meticulous selection of the four equal output load cells eliminates the need for a summation board, which would also require moving parts.
Gas Cylinder Operations
We have designed our ArlynGuard C Scale to withstand the rigors of hazardous weighing applications that call for weighing cylinders containing flammable gases. We have fabricated them in three capacities in order to cover most applications. The sixty-pound capacity scale has resolution of two hundredths of a pound. Both the three hundred and four hundred pound capacity cylinder scales have a resolution of one tenth of a pound. This Intrinsically Safe scale is available in a nine and a quarter inch square scale or a fourteen inch by fourteen inches size.
Hazardous Proof Platform Scales
Our ArlynGuard P series is made in a wide selection of platform sizes ranging from twenty inches by twenty-seven inches in five hundred or one thousand pound capacities in either aluminum or stainless steel. The aluminum and the stainless steel platform scales afford a spark free environment. If portability is a requirement, we advise the aluminum platform. We offer twenty two by forty four inches, twenty seven by sixty inches, thirty by thirty inches and thirty six by thirty six inch platforms. With weighing capacities for each sized platform either in five hundred pound capacities or one thousand pound capacities, we are certain that most applications will find their weighing solution within these offerings. We do note however that we can alter any of the platforms sizes or scale capacities to suit your individual operational requirements. The low profile, one and seven eighths of an inch, make placing and removing your items without damaging to the scale itself, a simple maneuver.
Take The Floor
Our ArlynGuard F scales are produced to handle larger amounts of weight and to provide the safety that is a necessity in all work environments. Built in twenty five hundred, five thousand, ten thousand and twenty thousand pound capacities, these scales come with ramps to insure the ease of operation. The platforms are offered in aluminum or stainless steel with an optional durable epoxy coating for corrosion resistance. From three feet by three feet to six foot by eight foot and many sized in between, these highly durable and rugged floor scales are in a league all their own.
Common Denominators
All three of our ArlynGuard series rely on our 3800mah NiMH C Cell Battery. We provide two spare rechargeable batteries plus a recharger to complete these scales. As batteries of all sorts can be considered contributing factors to combustible environments, battery changes must occur in a safe environment. All of these scales come with an ARM processor based programmable indicator. Multiple unit conversions, one hundred memory locations for formulas, tare and parts counting and one inch LCD graphics complete these out of the box pre calibrated scales.
Safety Guidelines
Our ArlynGuard Series B, C, F and P scales have one or more components that have been tested and approved to be Intrinsically Safe for use in an impressive range of hazardous locations including:
•    Intrinsically safe for use in Class I, II, III; Division I; Groups A through G
•    Non-incedive for use in Class I; Division II; Groups A through D
•    Suitable for use in Class II; Division II; Groups F & G
•    Suitable for use in Class III; Division II
Each ArlynGuard scale is equipped with one or more of:
•    Model MKE-5-IS(-C) Digital Weight Indicator System
•    Load Cell Models 620-300-IS, 620-100-IS, 620-50-IS, 620-25-IS, 620-10-IS, 520-10000L-IS, 520-5000L-IS, 520-5000IS, 520-2500-IS, 520-1250-IS, 320-500-IS and 320-250-IS
which are FM Approved components as per Approval Standard 3600, 3610, 3611 and 3810.
The Class I and II designations cover the Groupings from A to G. Included in these allowed classifications are materials such as Acetylene, Hydrogen, Butadiene, Ethylene Oxide, Propylene Oxide, Acrolein, Methyl Ether, Cyclopropane, Acetone, Butane, Ethanol, Gasoline, Toluene, Benzene, Propane, Metal dusts, Asphalt, Charcoal, Coal Tar and Petroleum dusts, Alfalfa Meal, Wheat Flour, Cellulose Acetate and Sulfur. The Class III groupings cover Rayon, Cotton, Sisal, Hemp, Jute and Spanish moss.The wide assortment of materials that are required to be handled with care and consideration due to their combustible nature have dictated the stipulations that are inherent intrinsically safe scales.
Arlyn Scales provides the necessary components to insure safe, reliable and accurate weighing systems for your hazardous materials environment. To discover these and other options, contact us today using our convenient online form or or by phone at (800) 645-4301.