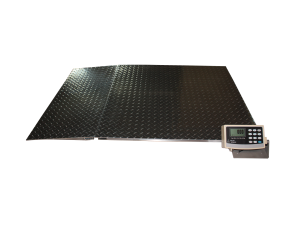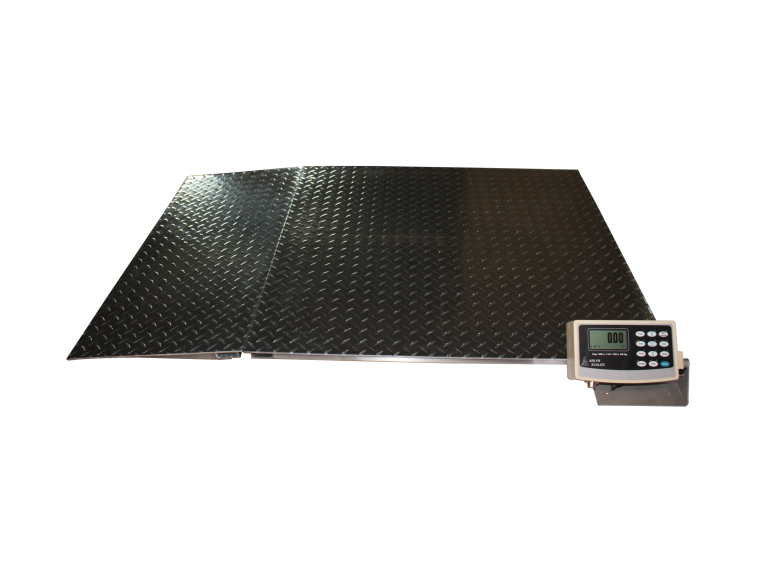 Accurate weight readings are paramount for all types of industries. Whether an organization is measuring small parts, hazardous materials, or large livestock, it's critical that the weight measurements are accurate, fast and reliable.
Hazardous environments have the same needs for accurate weight measurements, but must rely on a small subset of explosive proof or intrinsically safe scales. Arlyn Scales has a full line of intrinsically safe scales that have been designed for these hazardous environments.
A Bit of History About Arlyn Scales
If you're new to the process of purchasing an industrial scale for your business, you may not be familiar with the team at Arlyn Scales. We've been methodically designing and building industrial scales in our Long Island, New York facility for more than 30 years. Over time, we've found that keeping our design and manufacturing teams here in the U.S., working side by side, has allowed us to constantly innovate, yet still deliver a finished product that rivals any of our competitors.
By headquartering our full team in the U.S., we've been able to closely monitor market trends and make changes to our scales that have been welcomed by many of our customers. In addition, our factory direct approach has allowed us to offer lower priced industrial scales without the need of costly distributors, who often mark up products considerably to ensure they make a profit. At Arlyn Scales, you'll never work with a distributor, instead you'll be working with the very people who will design and build your scale.
One of the needs that we saw several years ago from our customers was for an intrinsically safe scale that was affordable, but still would hold up to the rigors of most hazardous environments. Explosive proof scales must be manufactured in a much different way than standard scales to ensure they do not spark a fire, or explosion that could lead to catastrophic consequences.
Read on to learn about the features that allow our ArlynGuard scales to come in contact with hazardous materials and substances.
Is My Facility Required to Have Intrinsically Safe Scales?
When purchasing an industrial scale, it's critical that you understand whether you need an intrinsically safe scale, or if you'll be fine with a standard scale. If the facility where your scale will be placed is considered 'hazardous' then by law you must purchase an explosive proof scale. Hazardous areas are defined as areas where there is a high propensity for explosions or fires due to the presence of flammable liquids, gases, vapors, combustible dust, or fibers and flyings.
The NEC (National Electric Code) and OSHA (Occupational Safety and Health Administration) have a classification system based on the handling and storage of hazardous materials. These classifications are based on the material type as well as how they are handled. Classifications include Class I-III, as well as Divisions 1-2, and Groups A-G.
What Makes a Scale Considered Intrinsically Safe?
You've likely seen scales advertised as being 'explosion proof' or 'intrinsically safe' and probably wondered what that meant. Well, industrial scales typically need 120 volts of electrical current in order to efficiently operate. If you're working in hazardous environments, the standard 120 volts of current can be too much, and can potentially cause an electrical fire or explosion. Explosive proof scales are manufactured much differently to offer better protection in hazardous environments.
Intrinsically safe scales are not able to use the normal amount of electrical current because even the smallest short, or small spark can cause a catastrophic explosion or fire, which could lead to the unfortunate injury or even death of anyone close by. At Arlyn Scales, we manufacture our scales in such a way that they operate on rechargeable batteries and pull much less power current compared to traditional scales. Our scales have no power cords, and operate on low voltage, helping to reduce the likelihood of a fire or explosion. In addition, we painstakingly insulate each wire in our ArlynGuard explosion proof scales to help prevent any type of electrical short.
Wide Array of Intrinsically Safe Scales
At Arlyn Scales, we manufacture a large array of different sized scales because we know our customers have massively different needs. Our ArlynGuard scales come in a wide range of sizes and styles. Below is a breakdown of all the different types of explosion proof scales we sell here at Arlyn Scales.
Our ArlynGuard B scales come in a wide range of readabilities and capacities, but all feature a 12×16 inch platform. Capacities range between 5-150 pounds.
Arlyn Scales' explosion proof cylinder scales come with either a 9.25×9.25 inch or 14×14 inch platform. The capacities of these scales range from 60-400 pounds.
If you're in the market for an explosion proof platform scale, we have scales ranging in capacity from 500 to 1000 pounds with platform sizes of either 20×27 inches or 22×44 inches
Our ArlynGuard F line of floor scales can be purchased in a wide array of capacities and platform sizes. Capacity ranges run from 2500 pounds to 20000 pounds.
Ready to Learn More About Explosion Proof Scales
While we hope we've answered a few of your questions related to intrinsically safe scales, we understand that the rules and regulations surrounding these scales can be quite complicated. If you're still unsure as to whether you need to purchase an explosion proof scale, feel free to reach out to our team by phone at 800-645-4301 or contact us through our online form. We look forward to working with you soon to find the perfect scale to meet your facility's unique needs.