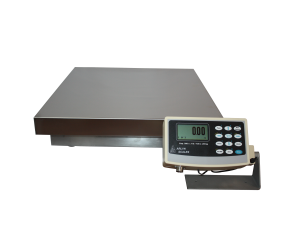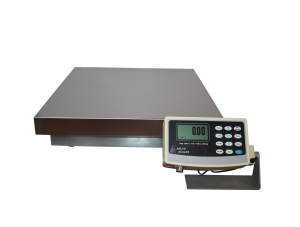 When it comes to purchasing a new scale online you're likely looking for a variety of factures including accuracy, reliability, and value. Unfortunately, it can sometimes be difficult to determine whether the scale you're purchasing exhibits these characteristics until you get it in your hands and determine how it's made and whether it will work for your needs.
At Arlyn Scales, we have been one of the pioneers of selling our scales directly to customers online. We long ago realized that we could significantly cut costs by selling directly to our customers, as opposed to using a complicated distributor network, which usually meant more profit for salespeople and higher priced scales for you, the consumer. Aside from the cost savings, we also feel strongly about manufacturing all of our scales right here in the US where we can keep a tight eye on our quality and also listen to our customers and constantly innovate and iterate based on changes in the marketplace.
One area where we've seen tremendous growth is with our Ultra Precision Scales. These scales feature patented technology that offers incredible accuracy at a wide array of capacities. In this article, we're going to introduce you to our Ultra Precision Scales and show you why they are some of the most accurate scales available online.
What are Ultra Precision Scales?
Many scale manufacturers offer precision scales that are used in laboratories and other facilities where accurate readings are essential. However, these scales are often extremely expensive and can be difficult to use and require frequent maintenance. Years ago, the scale manufacturers at Arlyn Scales noticed this predicament and set out on a mission to develop a cost-effective scale that offered precision accuracy while still supporting a wide array of capacities. What was born were our Ultra Precision Scales, which feature our patented Surface Acoustic Wave (SAW) technology that helps to provide a more accurate representation of load cell deflection using just one tenth of the movement of the load cell when compared to strain gage scales.
Our Ultra Precision Scales offer a whole host of advantages over strain gage and force motor scales, two of the most popular types of scales used today. Our SAW technology uses a much thicker load cell that is much more resistant to shock and overloading, which typically plague strain gage scales. In addition, our Ultra Precision Scales provide increased stability in measurements, specifically when dealing with temperature drift, air currents, and vibrations, which all can wreak havoc on a force motor scale. In addition, SAW scales have capacities as high as 1000 pounds, which is unheard of from other manufacturers of precision scales.
With accuracy roughly twenty times greater than strain gage scales, yet at one-third the cost of a magnetic force restoration scale, why would you choose any other precision scale?
Additional Features Available With Ultra Precision Scales
Aside from the incredible accuracy of our scales, we also offer a wide array of optional features that can make your life much easier when it comes to using a SAW scale from Arlyn Scales.
The UpScale Touchscreen Indicator
When you think of a scale indicator, you likely envision an antiquated digital or analog display that showed the weight of an object when it was placed on the scale platform. While this type of display worked well for generations, technology has come a long way over the past few years and at Arlyn Scales, we thought it was a good time to completely revolutionize the way a scale's digital indicator looks and feels. With our state of the art UpScale Touchscreen Indicator, you can control your scale from an Android-powered touchscreen device similar to your favorite tablet. This device provides you with full control over your scale, yet is extremely easy to use.
The device comes equipped with a 7 inch HD IPS capacitive widescreen display that is surrounded by a water resistant injection molded enclosure to protect the device from moisture. The menu options are extremely user-friendly and we've received rave reviews from all our customers that have tried out this groundbreaking device.
US Based Design and Manufacturing Team
In some instances, it may seem odd to describe our US based design and manufacturing team as one of our strengths, but we really feel like having our team in one place gives us a leg up on the competition. We have a factory located in Long Island, New York that is situated directly beside our business offices. This factory houses our design and engineering teams who are constantly at work designing new features and addressing any issues that may arise from our customers. Having our design, sales, manufacturing and marketing teams under the same roof allows us to communicate effectively both internally as well as with our customers. Many of our competitors rely on overseas manufacturers, which can make it difficult to spot quality control issues and to resolve an issue once it's found. The beauty of working with a team like Arlyn Scales is that when you give our facility a call, many times you'll be talking with the very person that designed or built your scale. This level of detail is unheard of in the industry and it's one of the reasons why our customers have continued to come back over the past 30+ years that we've been privileged to be in business.
Reach Out to Our Team to Learn More Today
We hope that you've learned the basics behind our highly innovative Ultra Precision Scales and see why it makes sense for many of our customers to purchase our scales online. If you have any questions about the buying process or want to learn more about what separates our SAW scales from our competitors, don't hesitate to reach out to our team by phone at 800-645-4301 or through our online contact form. We look forward to helping you find a scale that not only meets or exceeds your needs but is also well within your budget.