Premium Ultra Precision Scales
40x Readability - Capacities from 5 kg (0.02g) to 50 kg (0.2g)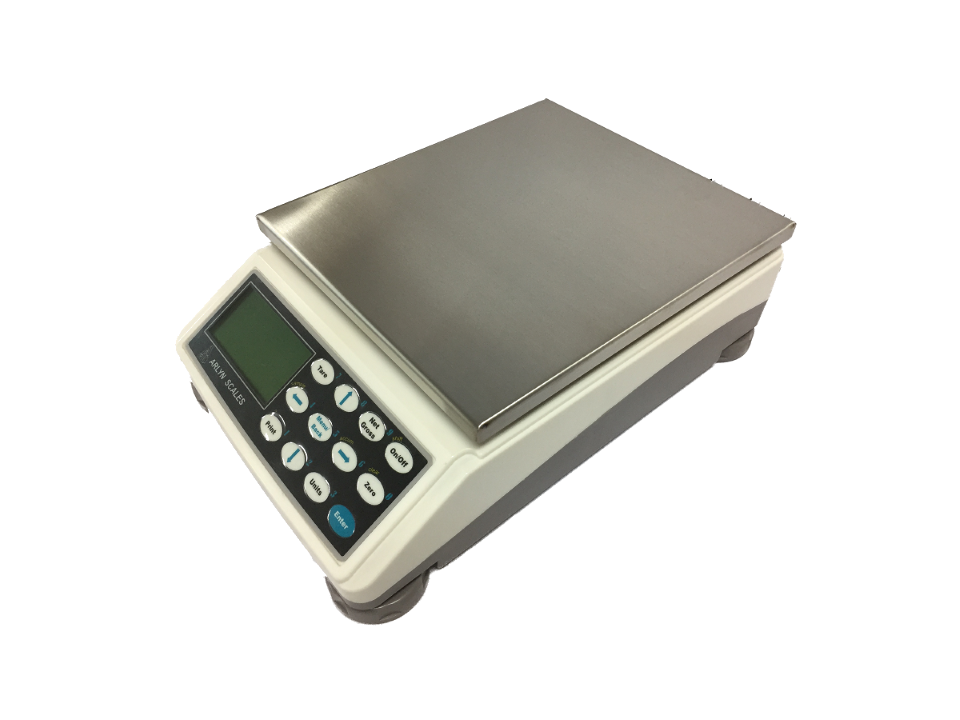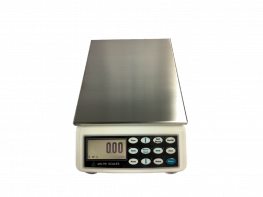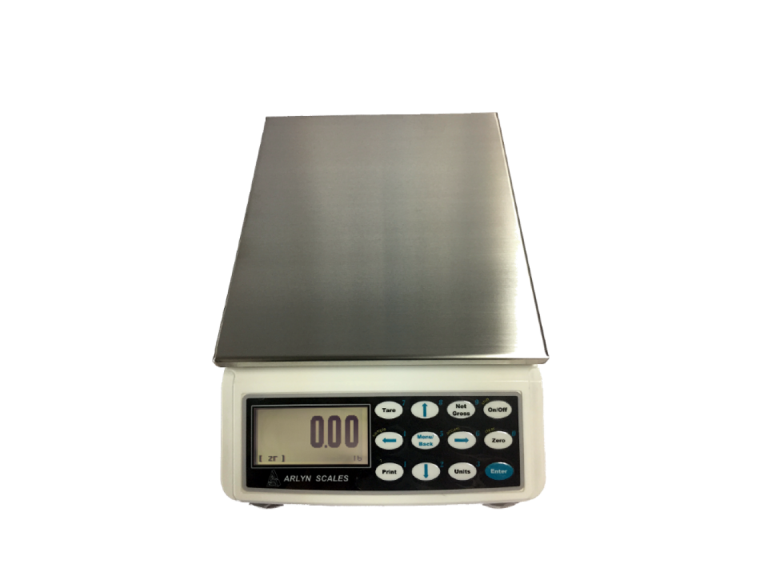 Overview
Arlyn Scales took its current SAW Scale technology and took it to a new level.
Premium
Ultra Precision Scales
are
2x the resolution of current generation SAW Scales
and
40x the resolution of regular strain gauge scales
.
See more product details
Model
SAW-PX
SAW-PT
SAW-PL
SAW-PC
Capacity x Readability
10 lb x .00005 lb 4.5 kg x .02 g
25 lb x .0001 lb 12 kg x .05 g
50 lb x .0002 lb 22 kg x .1 g
100 lb x .0005 lb 45 kg x .2 g
Price
$1399
$1399
$1399
$1399
Resolution
1:200,000
Linearity*
1:40,000 of Full Capacity
Response Time(avg)
Filtered: 0.5 sec - 1 sec Unfiltered: 0.01 sec - 0.2 sec
Display Update
0.4 sec
Allowable Ambient Temperature
10°F-120°F
 Sensitivity Drift (15C-35C)*
approx.+/- 5 ppm
Overall Accuracy*
1:20,000
Safe Overload
250%
Power Consumption
1W
Pan Size
9" x 8"
*Typical
***CLICK HERE TO FOR LARGE ULTRA PRECISION SCALES***
***ALL OTHER SIZES AND CAPACITIES ARE AVAILABLE***
***CALL THE FACTORY FOR PRICING AND DELIVERY***
***FOR MULTIPLE PLATFORM REQUIREMENTS WITH SINGLE DISPLAY, PLEASE CALL FACTORY***
Details
Arlyn Scales developed the Surface Acoustic Wave technology for over 15 years and counting. They then used that technology to create the Ultra Precision Scales, which provided accuracy that was 10 times better than regular strain gauge scales at a fraction of the cost of other high precision scales in its class. Now, Arlyn Scales is about to disrupt the scale industry once again with the Premium Ultra Precision Scales. These scales have 2x the resolution of the current generation of Ultra Precision Scales as well as 40x the resolution of regular strain gauge scales. This powerful scale comes in a very compact, fixed table-top form with built-in keypad and display that makes it easier to be used in clean rooms and other laboratory or industrial environments.
Ultra Sensitivity
A regular 100 lb capacity scale offers resolution of 0.02 lb. The 100 lb Ultra Precision SAW scale gives a resolution of 0.001 lb. But the 100 lb Premium Ultra Precision Scale offers a resolution of 0.0005 lb. That is a resolution of 1:200,000 as compared to 1:100,000 of the current SAW scales and 1:5,000 of regular scales.
Ultra Accuracy
Regular scales generally provide accuracy in the range of 0.1%. The Premium SAW scale accuracy is the same as current generation of scales, that is between 0.01% and 0.005%. It is still 10 to 20 times better. The internal resolution is up to 1 part in 2 million!
Ultra Stable
Changes in temperature cause changes in the weight reading for all scales. Arlyn's SAW scales reduce this problem dramatically. Readings will change less than 3 parts per million for each change in temperature of 1 degree C.
Ultra Compact
The Premium Ultra Precision Scales are the only scales manufactured at Arlyn that come in ultra-compact design. The design features a 9"  8" stainless steel pan sitting on a 12" x 8" form. It also includes a built-in keypad and a 128x64 Dot Matrix LCD screen allowing for ultra portability.
Ultra Rugged
Even though the scales are amazingly accurate, you do not have to be amazingly careful in using them. In fact, they can accept up to 2.5 times the rated load without damage. They are designed to be used in difficult industrial situations.
Ultra Versatile
The large, graphics digital indicator can be swiveled to any angle for easy viewing. These scales are available in many capacities, ranging from 10 lb all the way to 100 lb. A wide variety of communication options, including Ethernet, USB, and RS-232 give excellent versatility in connecting to other systems.
Available Upgrades
Display
Outputs

Analog Output 4-20mA (or 0-5VDC)
RS-232 Serial Port
RS-422/RS-485
USB Communication (w/ Virtual Serial Communication)
Ethernet TCP/IP Connectivity
WiFi TCP/IP Connectivity (UpScale)
Modbus RTU/ASCII (UpScale)
Modbus TCP (UpScale)

Printing

Label, Paper and Card Printer (RS232)
Bluetooth/USB 58mm Thermal Printer (UpScale)
Barcode Functions - Printing and Scanning (UpScale)

Setpoint Control

Setpoints (Filling Ops, Relay Ctrl, etc)
Relays (AC/DC)
Alerts (Buzzer Alarm)
Light Tower: 2/3 Light Columns

Counting Operation
Data Collection

Time & Date Output (MKE-5)
USB Data Logging (No PC Required)

Extras

Flow Rate Function with Alarms (UpScale)
Battery Pack
NEMA Stainless Steel Enclosure
Remote Buttons (ZERO, TARE, PRINT, CYCLE)
24V Power
Specifications
| | |
| --- | --- |
| Built-in Digital Indicator | Included 1" high graphics LCD digits. Updates between 0.1 to 0.5 sec. Adjustable |
| UPSCALE-9 Indicator | Upgrade to Arlyn UpScale 7" Color LCD Touchscreen. Fully Customizable |
| Dimensions | Pan Size: 9" x 8". Unit Dimensions: 12" x 8" x 3.5" |
| Power Requirements | 117 VAC, 50/60 Hz. (Optional 24V supply available) |
| Accuracy | 0.01% of Full Scale |
| Operating Temperature | 10°F to 120°F |