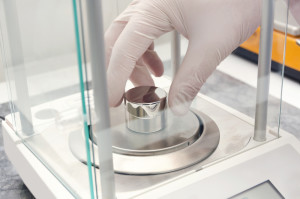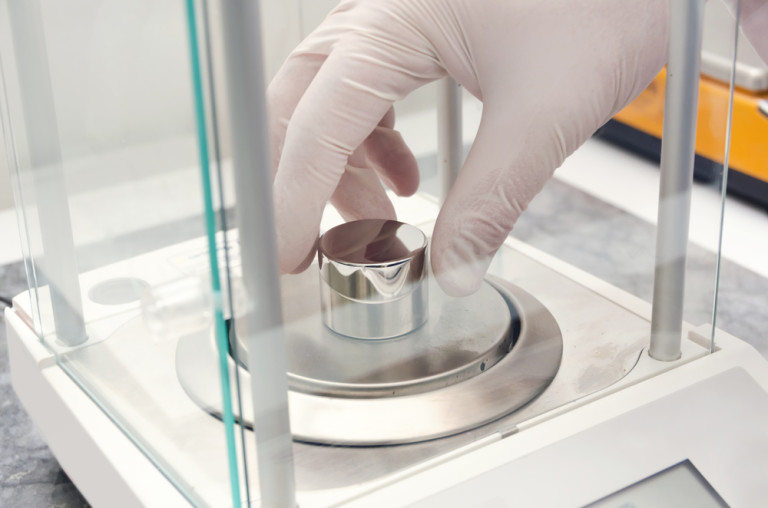 If you're looking to purchase an industrial scale you may have thought your only option was to work with a distributor, or full service dealer. What you may not realize is that when it comes to laboratory and industrial scales, Arlyn Scales should always be your first call. As an online based, factory direct scale manufacturer, Arlyn Scales offers a whole host of advantages that are simply not possible when dealing with distributors and middlemen.
Why Work with Arlyn Scales?
The first question you may be asking yourself is why work with Arlyn Scales in the first place? The answer to this question is quite simple: experience and innovation. Arlyn Scales has been designing and manufacturing scales for more than 30 years. In addition, all of our scales are designed and built right here in Long Island, New York. This ensures that we're always aware of any issues that may arise and are able to quickly fix them before these problems make their way into our customer's industrial scales.
Benefits of Buying Laboratory & Industrial Scales Direct from Arlyn Scales
There are a wide range of benefits of purchasing an industrial scale factory direct from Arlyn Scales. A few of these benefits include:
Customized Orders
We work with a variety of customers who have quite specific needs for their industrial scales. These needs may include the ability to weigh and sort animals, the ability to accurately weigh a large number of similarly sized objects, the need for precision measurements at high capacities and much more. All of these capabilities and then some are available from Arlyn Scales.
At Arlyn Scales we take a much different approach when it comes to selling industrial scales to our customers. We first attempt to get to know our customers to learn exactly what it is they need and how they're planning to use our scales. Only after gathering this important information do we recommend one of our off the shelf models, or propose a completely custom industrial scale for a unique application. Because of our unique advantage of having both our design and manufacturing teams working together in the same facility, we're able to quickly sketch out and manufacture highly specialized industrial weighing equipment with quick turnaround times.
Highly Experienced Customer Service Team
Another advantage of our US based design and manufacturing team presents itself when it comes to customer service. If you were to call our offices with a question about a specific scale that we provide, you would likely be talking with someone who actually designed and/or built the very scale that you own. This level of knowledge and detail is almost impossible to find from other competitors. Our employees love the fact that they're able to provide such a high level of customer service to our scale owners and work hard each day to ensure their needs are always met.
Factory Direct Approach
When you work with dealers and distributors, finding a responsible party when something goes wrong can be especially difficult. At Arlyn Scales, the buck stops here. If you run into any issues with your scale, simply give us a call and we'll immediately look into the issue and get you the answers you need. Because we control the entire design and manufacturing process of our scales in our own company owned facility, we're confident that you'll be impressed with the way that we treat our customers and the quality of our industrial scales.
Competitive Pricing with No Extra Fees
Because of our factory direct business model, coupled with our US based manufacturing, we're able to offer highly competitive prices while still ensuring the quality of our scales remains top notch. When you're working with distributors and dealers, you're having to pay for the markups that these entities are adding to the final price of your industrial scale. When you work with Arlyn Scales you're simply paying the price of the scale, with no markups, or extra fees related to import/export fees, sourcing fees, and other charges that are common with international manufacturing.
Near Constant Innovation
The team at Arlyn Scales has long been at the forefront of the scale industry since 1978. A few of the innovations that we've pioneered include:
Surface Acoustic Wave Technology – Arlyn Scales has pioneered Surface Acoustic Wave (SAW) technology, which offers a wide array of unique capabilities including precision weighing at high capacities. SAW technology measures displacement as opposed to strain or stress, which is what strain gage scales use to measure items placed on a scale platform. By measuring displacement SAW scales require much less movement of the load cell, which in turns makes them much more accurate at both low and high capacities, and less susceptible to shock loading and overloading.
Arlyn UpScale Touchscreen Indicator – One of the newest scale features that we're most excited about is our Arlyn UpScale Touchscreen Indicator. This completely revamped display is powered by a robust Android tablet that allows scale owners full control over their scales from this user-friendly display. This upgrade offers much more versatility compared to the traditional digital indicator.
Elimination of the Summation Board – Through our unique design that features four stainless steel load cells, our platform scales no longer require summation boards, which are one of the top causes of scale failure.
Wide Array of Communication Options – Arlyn Scales has kept up with the wide array of communication requirements for our scales. This includes the ability to interface via USB, Ethernet, Wi-Fi, and many other communication options.
Automatic Calibration Feature – Many of our scales feature an automatic calibration feature, which eliminates the need to take your scale out of service to be calibrated by a distributor or dealer.
If you're looking for a company with a unique approach to providing the highest quality products at competitive prices, look no further than Arlyn Scales. We offer a wide array of laboratory & industrial scales all available online. Feel free to contact us today to learn more about any of our industrial scales.