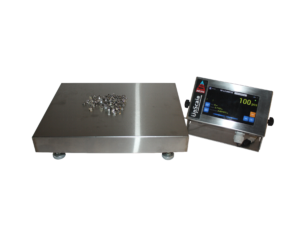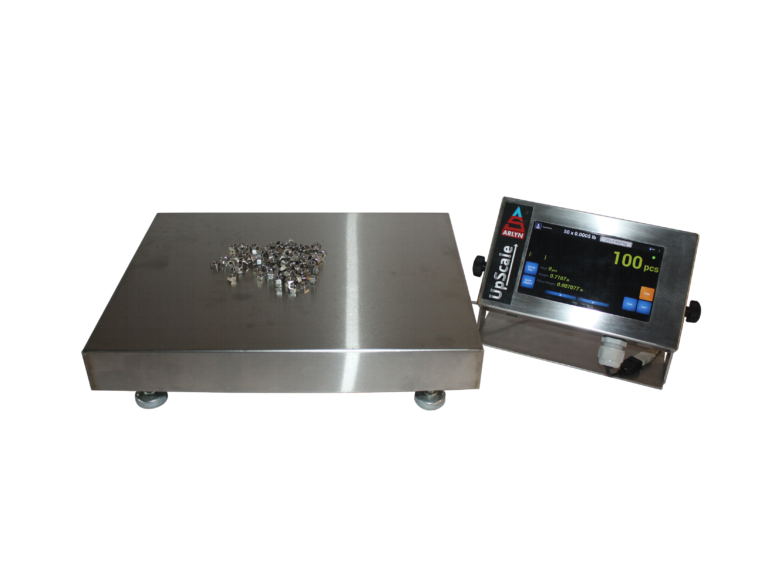 If you're in an industry where precision scales are a necessity, you understand the complications that can arise with these often volatile and extremely expensive scales. In the past, scale owners had few choices when they required precision readings. Thankfully, Arlyn Scales has created the Ultra Precision Scale, which offers all the benefits of precision scales combined with the versatility of strain gage scales, at a price that is affordable for most organizations.
Brief History of Arlyn Scales
If you're new to the scale industry, you may have not heard of Arlyn Scales. The Arlyn Scales team has become experts in the scale industry over the past 30 years. This expertise has not only allowed them to provide the highest level of quality scales to their customers, but also to constantly innovate and create new scales that are unmatched in the industry.
In addition to their constant innovation, Arlyn Scales is proud to be headquartered in the great state of New York. Arlyn Scales designs and builds all of their scales right here in the U.S., which is unlike many of their competitors. This U.S. based manufacturing business model has allowed Arlyn to not only create high quality industrial scales, but also be able to change with the market. Unlike many of their competitors, Arlyn can literally make small changes on the fly based on the needs of their customers, because all of their design and manufacturing facilities are located under the same roof here in New York. This agility is how the Ultra Precision Scale was born.
What are Ultra Precision Scales?
Historically if you were looking for a scale, you could choose from either a strain gage scale or a magnetic force restoration scale. Both of these scales have their unique advantages and disadvantages. Strain gage scales are relatively inexpensive and can handle large capacities, but cannot typically achieve precise measurements. Magnetic force restoration scales on the other hand can offer extremely precise measurements, but are very expensive and can't support capacities greater than around 25 pounds.
With Arlyn's line of Ultra Precision Scales you can get the best of both worlds in a scale that offers high precision, even at extremely high capacities. In addition to the increased capacity and superior precision, these Ultra Precision Scales cost roughly the same as a high end strain gage scale, yet offer 10 times the accuracy and cost much less than force restoration scales while still offering capacities up to anywhere between 500-1000 pounds.
How Can This be True?
You're probably asking yourself, how is Arlyn Scales able to produce a scale that is extremely accurate across all capacities, yet still be extremely affordable? The answer is in our internationally patented Surface Acoustic Wave technology. This technology does not measure the strain or stress of a load, which is how strain gage scales work. Instead, our scales measure the displacement of a load, which allows our scales to sense much smaller amount of stress to provide accurate weight readings. Because of this, we can construct our load cells out of a much thicker metal that helps to prevent the scale from being damaged due to shock loading or overloading, which are both common problems with other types of scales. In addition, our scales are not nearly as sensitive to changes in air current or temperature, which can cause odd behavior with force motor restoration scales.
These massive improvements allow our scales to be extremely accurate, even at high capacities. The resolution and accuracy of our scales tends to fall within the 1:100,000 – 1:200,000 range, with maximum capacities between 500 – 1000 pounds.
Additional Features of Ultra Precision Scales
Aside from the high capacity and precision abilities of our Ultra Precision scales, there are a number of additional features that are often recommended by our customers. Below are just a few of the optional features that can be added to our Ultra Precision Scales:
Arlyn UpScale Touchscreen Indicator
One of the newest features of our scales that we're most excited about is our UpScale Touchscreen Indicator. Think of this as a tablet that can be used to power all of our industrial scales. This touchscreen indicator allows customers to quickly control their scales from an easy to use device that is similar to any tablet that they're familiar with.
The Arlyn UpScale Touchscreen Indicator is a high-end display that features a 7 inch touchscreen that is available exclusively to our company. This touchscreen is powered by a Quad Core processor with 8GB of onboard storage, which should be plenty for any industrial application.
Should you expect your scale to be exposed to caustic chemicals, or inclement weather, the UpScale indicator can be housed in a water-resistant injection molded enclosure that can keep out moisture.
Communication Options
Our Ultra Precision Scales offer a wide array of communication options, which allow you to not only collect accurate data, but disseminate this data out throughout your company. Our most popular communication options include:
USB – By connecting a USB cable from your scale to your computer you'll instantly be able to control and access weight data. This weight data can be exported from your scale into a variety of formats that can be read using popular Microsoft Office products such as Excel or Access.
WiFi / Ethernet – With more and more people looking to work from home, or from the road, Arlyn Scales offers full WiFi and Ethernet support. This allows scale owners to connect to and control their scales from anywhere with an internet connection. This can allow you to control your scale and access weight data from across the room, or across the world.
Datalogging – For those times when you can't connect your scale directly to a computer, you can use Arlyn's datalogging function and plug in a USB drive directly into your scale to download weight data for later use. This is great for those applications where scales must be in areas that are not conducive to traditional forms of data transfer.
Ready to Learn More About Our Ultra Precision Scales?
We hope you've learned quite a bit about the versatility of our Ultra Precision Scales. If you still have questions, or if you're ready to place an order, feel free to reach out to our team by phone today at 800-645-4301 or through our online contact form.