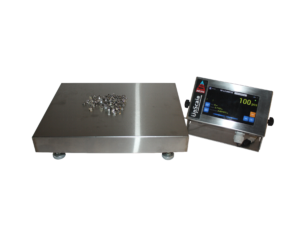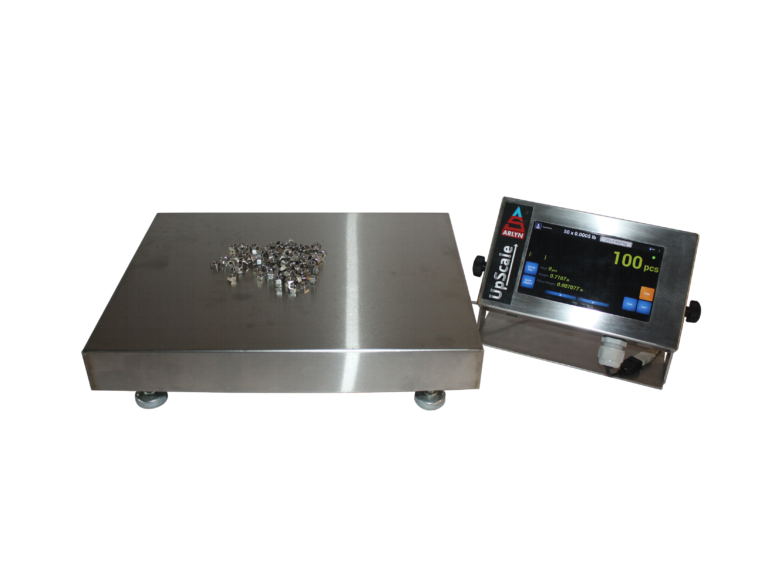 At Arlyn Scales, we've been a leader in the industrial scale industry for quite some time and have worked hard to continue to iterate and innovate when it comes to our large line of scales. One of the brightest spots in our line of industrial scales is our Ultra Precision Scales, which offer precision measurements at high capacities, which is virtually unheard of in the industry.
Before we dive into what makes our Ultra Precision Scales so unique, we thought it would be a good idea to give you some background about our company. Arlyn Scales has been in business for more than 30 years, and has proudly been headquartered in Long Island, New York the entire time. While some of our competitors have cut costs by moving their manufacturing facilities overseas, we've remained committed to our local community and the wonderful individuals that we've employed for so many years. We feel very confident that our U.S. based design and manufacturing facilities are one of the major keys to our success. In fact, this is where our Surface Acoustic Wave technology, which powers our Ultra Precision Scales was born.
In this article, we're going to answer a few of the questions that we've received since we've launched what we think is one of the most revolutionary advancements in the industrial scale industry in quite some time.
Frequently Asked Questions About Ultra Precision Scales
 What is so revolutionary about an Ultra Precision Scale?
 Our Ultra Precision Scales are literally in a class by themselves. They're powered by our internationally patented Surface Acoustic Wave technology, which is built completely different from most other industrial scales.
Ultra Precision Scales offer readings that are as much as 10-20 times more accurate than standard strain gage scales, yet are able to provide accuracy similar to magnetic force restoration scales at a fraction of the cost. Both strain gage and magnetic force restoration scales have shortcomings that have been avoided with our development of the Ultra Precision Scale.
Strain gage scales use resistive load cells that measure weight on a platform that is then converted into an electrical current that is measured by the digital indicator. The item that is being weighed inherently causes strain and stress to the scale when providing a measurement. Over time this strain and stress can cause the load cell to become inaccurate. In addition, with strain gage load cells as the capacity increases, the resolution decreases. This can be a deal breaker for businesses that require precision measurements.
 Magnetic force restoration scales on the other hand offer precision measurements, but only at low capacities. In fact, many of these scales are only available up to around 20-25 lbs. In addition to the capacity restrictions, these scales are also extremely expensive and require significant ongoing maintenance, which makes them cost prohibitive for many companies.
 Why should I purchase an Ultra Precision Scale?
 Our Ultra Precision Scales offer the best of both worlds. We've taken the benefits of both the strain gage scales and force restoration scales and delivered a solution to our clients that's incredibly versatile, yet cost effective.
Our Ultra Precision Scales featuring our SAW technology provide our customers with both high capacity and high resolution in one scale. We use our proprietary surface acoustic wave technology that measures displacement as opposed to stress or strain. This allows our load cells to be built out of much thicker, more durable metal that prevents our scales from being damaged as often during use.
These scale innovations allow our Ultra Precision Scales to have resolutions in the 1:100,000 – 1:200,000 ranges, with capacities ranging from 2 lbs all the way to 1000 lbs, all at prices that are competitive with strain gage scales, and much less expensive than magnetic force restoration scales.
How are you able to keep the costs of these new scales so low?
 Many of our customers wonder how we're able to keep our costs down, and the answer is largely due to our unique business model. By working directly with our design and manufacturing teams, all located here in the U.S. in our own facility, we're able to quickly respond to customer needs and provide the highest level of service to our customers.
We also sell our scales factory direct to our customers to further control costs. This allows us to continue to innovate our products while also keeping our scale prices down when compared to some of our competitors.
When you purchase a scale from Arlyn Scales, you're not only getting an incredible value when it comes to a weighing instrument, but you're also getting a scale that utilizes the most up to date technology in the entire industry, all at a price that is manageable for most of our customers. As you can see with our Ultra Precision Scales, we're committed to continuing to innovate our products to meet the needs of our customer base, while working extremely hard to control costs. We feel strongly that our unique business model has allowed us to flourish because of our ability to spot industry trends and act on them before our competitors.
 Where can I purchase an Ultra Precision Scale?
 As mentioned above, all of our scales can be purchased either online through our website, or by calling our customer service team directly. If you're interested in learning more about our Ultra Precision Scales, or you simply want to learn more about our other popular scales, don't hesitate to reach out to us by phone at 800-645-4301 or through our online contact form. Whether you're looking for a scale model that you see on our website, or are looking for a custom designed scale based on your business needs, we have the personnel and the knowledge to provide you with an industrial scale that should provide years of service to you and your company. We look forward to working with you and your team very soon.