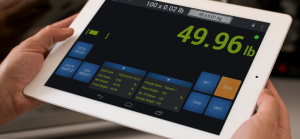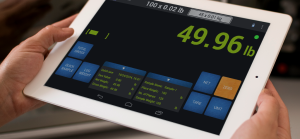 When industrial scales are discussed a variety of features and specifications typically come up including capacity, resolution, ruggedness, and so on. While all of these aspects of a scale are incredibly important, there is one component of a scale that is often overlooked and that is the digital indicator. At Arlyn Scales we had been using a traditional digital indicator for decades but recently introduced our proprietary Arlyn UpScale Touchscreen Indicator, which has received glowing reviews from many of our customers.
Why should I Trust Arlyn Scales When It Comes to Digital Indicators and Industrial Scales?
You may be asking yourself why Arlyn Scales is uniquely positioned to offer advice on industrial scales and digital indicators. Well the reality is that Arlyn Scales has been a leader in industrial scale manufacturing for more than 30 years. In this time, Arlyn Scales has been headquartered in Long Island, New York and has been committed to designing and building the highest quality scales at the most competitive prices possible.
Arlyn Scales is not only headquartered in Long Island, but also designs and manufactures all of our scales right here at our own US based facility. This unique business model of US based design and manufacturing offers us a number of advantages over our competitors, most notably being the ability to spot industry trends and act on them quickly.
One trend that we saw emerge recently has been the evolution of the traditional digital indicator. We saw a huge opportunity in upgrading the digital indicator that industrial scales have used for decades. Our completely redesigned touchscreen indicator is truly in a league by itself and we thought you may be interested in learning more about this unique feature of our industrial scales.
What is the Arlyn UpScale TouchScreen Indicator?
The Arlyn UpScale Touchscreen Indicator is a revolutionary digital indicator that leverages the versatility of a touchscreen tablet to offer a wide array of options that are unheard of with traditional digital indicators.
Key Features of the Arlyn UpScale Touchscreen Indicator
Below are a few of the features of our new touchscreen indicator that have been welcomed by our industrial scale users.
High Quality Construction
One of the most important things we've learned in our more than 30 years of experience manufacturing scales is that industrial equipment must be able to hold up to the most extreme temperatures and conditions. Moisture and caustic chemicals are commonplace in many industrial environments, which makes it important that scales as well as all their components, including digital indicators, are able to withstand these harsh environments.
When it came to designing our state of the art touchscreen indicator we understood that we would also have to design a heavy duty enclosure that would stand up to the harsh conditions that are common place in industrial facilities. To deal with these common issues we developed a water resistant rubber gasket and molded enclosure that helps to keep moisture and caustic chemicals from ever coming into contact with your digital indicator. In addition, we also offer an optional stainless steel enclosure to provide additional protection for extreme conditions.
Easy to Use Touchscreen
The Arlyn UpScale Touchscreen Indicator is powered by a robust Android tablet. This ensures you'll be able to access a wide array of functionality unheard of from traditional digital indicators. This touchscreen device features a Quad Core processor with 1 GB of memory to ensure it will respond quickly to user requests. Think of the tablet as much more than a digital indicator, it's essentially a fully powered computer capable of completely controlling your industrial scale.
Support for Wide Range of Temperatures
Temperature variations are extremely common in industrial facilities. For this reason, the design team at Arlyn Scales made sure this updated touchscreen supports a wide range of temperatures from 14°F to 104°F.
Communication Capabilities
One of the most important aspects of any industrial scale is not only how fast you can gain access to accurate weight readings, but the mechanics behind how and on what devices you can access these readings. Thankfully using our Arlyn UpScale Touchscreen Indicator in tandem with one of our industrial scales you'll have access to a wide array of communication options. This will allow you to easily access weigh data on a wide array of different devices. Below are some of our most popular communication options currently in use:
Ethernet / Wi-Fi – With internet access becoming increasingly widespread, having the ability to connect your industrial scale to a corporate network opens up a world of possibilities. Whether you're looking to connect via an Ethernet cable or Wi-Fi connection, you'll be able to control and access scale data from literally anywhere. Think of the possibilities of being able to login to access your scale data from anywhere around the world as long as you have a working internet connection.
USB – Likely the most common way to interface with computing equipment, USB is simple and incredibly reliable. Simply connect a USB cable from your computer to your industrial scale and easily access weight data in your favorite database or spreadsheet application.
Datalogging – Some scales must be placed in areas where computer access can be difficult. In these instances, it's obviously still necessary to obtain weight data. This is where our datalogging functionality comes into play. Simply connect a USB flash drive to the USB port on our industrial scales and download weight data, which can be accessed later on any PC. This offers a world of opportunities for companies who have industrial scales located in extreme environments.
Learn More About the Arlyn UpScale Touchscreen Indicator
We hope that you've learned enough about the Arlyn UpScale Touchscreen to understand how much of a trendsetter it is going to be in the industrial scale market. If you'd like to learn more, or place your order, feel free to reach out to our team today by phone at 877-540-7934 or through our online contact form. We look forward to working with you soon.