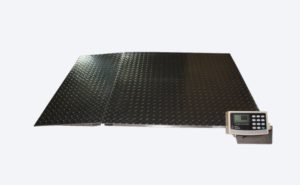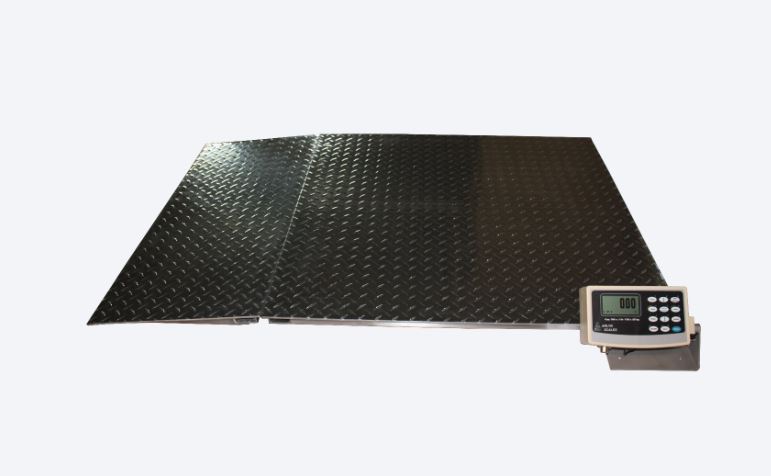 Drums are used to hold materials in all types of industrial applications. These large drums can be extremely awkward and heavy, making them difficult for your employees to handle. Another complication is that these drums often need to be accurately weighed to ensure accurate formulations are being prepared, or simply for shipping product out to customers.
What to Look for in an Industrial Drum Scale
At Arlyn Scales, we offer drum scales that offer a number of unique features that ensure they'll be capable of handling drums of a variety of different sizes. Our Arlyn Series 3250 Drum Scales come equipped with several features that make them ideal for our customers who are consistently weighing drums on a regular basis. A few of these features include:
Low Profile Scale Platform
One of the biggest complaints concerning weighing drums relates to loading and unloading them onto an industrial scale. This process can be quite taxing for your employees, which can lead to potential injuries. To combat this issue, our Drum Scales come equipped with a low profile scale platform measuring just 1 7/8" as well as a ramp that should make the process of loading and unloading much easier.
Smaller Scale Footprint
Many of our competitors' scales have side rails which means that larger than average sized drums can't be weighed. Our drum scales are built without side rails allowing for a smaller footprint, which takes up less space, but still allows for our customers to weigh a variety of drum sizes.
Stainless Steel Load Cells
If you've purchased industrial scales before, you understand the importance of high-quality load cells. At Arlyn Scales all our drum scales come equipped with stainless steel load cells, which are much more rugged than our competitor's load cells, which are often constructed from inferior metals such as steel or aluminum.
Drum scales often come in contact with various types of chemicals, which can cause inferior load cells to corrode and degrade over time. Our load cells are not only able to stand up to the rigors of most industrial conditions, but they're also shown to be more accurate over time. Our stainless steel load cells are also not as susceptible to damage due to overloading (loading objects in excess of a scale's weight capacity) and shock loading (dropping an item onto a scale platform from a height), both of which are common causes of scale failure.
Data Transfer Options
Many of our customers need to access weight data that can then be used to make sound business decisions. Using our scale technology, customers can access weight data through a variety of different options:
USB –

By simply connecting a USB cable from your scale to your computer you'll be able to control and access weight data. Once you are connected to the scale you'll be able to issue commands to the scale as well as download weight data for use in any application that supports a CSV file, including Microsoft Access and Microsoft Excel.

Ethernet & WiFi

– An additional connection option is our Ethernet and wireless (WiFi) support. By simply connecting your scale directly to your company's network via an Ethernet connection or a WiFi connection you'll be able to operate and access weight data remotely. This way you can monitor and troubleshoot issues 24/7 without ever having to set foot in your office. Both the Ethernet & WiFi connection options give you the same control over your scale as if you were connected directly via a USB cable.

Datalogging

– Many of our customers have to place their scales in areas where computer access is difficult. For this reason, we've built a data logging functionality into our drum scales. Simply plug a USB flash drive directly into your scale's USB port and you'll be able to download weight data to analyze once you're back in front of a computer. The data will be saved as a CSV file, which is easily accessible by most spreadsheet and database programs including Microsoft Access and Excel.

RS-232 –

While not as popular as it once was, our drum scales also offer full support for serial connections.
Impeccable Customer Service
While this isn't necessary considered a scale feature, the level of support you'll receive before, during and after purchasing a scale from Arlyn Scales is truly unmatched. At Arlyn Scales, we're headquartered in Long Island, New York where all of our scales and subassemblies are built. Our US-based manufacturing facility allows us to keep a close connection with each of our customers, and in turn continue to innovate based on ideas that we receive on a daily basis.
Manufacturing our scales in the US also allows us to sell our products factory direct to our customers instead of relying on a complex network of middlemen. Companies that rely on overseas manufacturing facilities often have to rely on distributors to physically get a product to their customers. Because we control every aspect of our design, manufacturing and shipping processes, we're able to keep our costs down and in turn, pass some of these savings onto our customers. This is truly a win-win for our customers because they're able to receive a high-quality scale full of the latest scale features at a price that's less than the price of many of our competitor's scales.
Fully Customizable Scale Options
If you have a situation where you use awkwardly sized drums or have a requirement that's not met by our standard drum scales, feel free to give us a call to discuss customization options. We've helped a number of customers design and manufacture custom industrial scales to perfectly match their needs. This is another significant benefit of our factory-direct approach to serving the needs of our customers.
Ready to Purchase a Drum Scale for Your Industrial Facility?
We hope that all of your questions surrounding drum scales have been answered, but if not, we're always ready to support you in your quest to find the ideal scale for your needs. Give us a call anytime at 800-645-4301 or reach out to us through our online contact form.