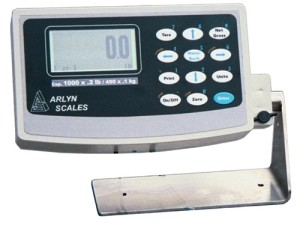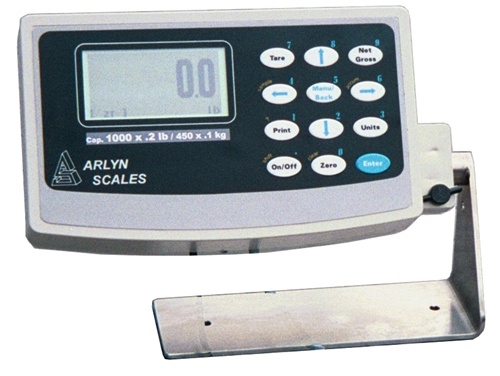 There are many types of platform scales available—most are average and are probably not as durable as you'd like. These not-very-durable scales are even less reliable. To be frank, and for the sake of your operation: You're not interested in scales that are not extremely durable and reliable. The scale you want needs to be easy-to-use, accurate, very durable, and tailored specifically to fit your specific needs.
If a 1,000 pound digital platform scale is what your business needs, then this article is for you because we're going to tell you everything you need to know to buy one properly. Arlyn Scales' 1,000-pound digital platform scales have features that can only be found on competitors' scales for 3 to 5 times the price. Suffice it to say, you've come to the right place.
Platform Scales For Every Weighing Application
Arlyn Scales offers consumers high quality platform scales that are built to serve every weighing application imaginable. Our Standard 3200 Platform Scale utilizes industry-leading technology and the technology is matched with our top-of-the-line stainless steel load cells to provide accuracy.
Built To Resist Abuse
The 1,000-pound capacity digital platform scales from Arlyn Scales are durable, rugged, and robust. These scales feature 4 high-precision stainless steel load cells, which are embedded in the welded frame of the scale for maximum shock and abuse resistance. The scales are also equipped with a molded display enclosure with rubber gasket for water resistance.
The platforms on these scales do not exceed 2 inches from the ground. This makes these scales easy to load and unload. You might consider investing in a scale with ramps to assist with loading extremely heavy or hard-to-move items.
Accuracy Like No Other Scales Out There
Standard 3200 Platform Scales from Arlyn Scales are extremely accurate and have an internal resolution of 1 part in 500,000. There is ease of operation with a large 1-inch high graphics digital display and swivel mount. The pushbutton features for automatic and keyboard tare with 100 memory locations, zero, net/gross, and multiple unit conversion including pounds, kilograms, ounces, troy, and more are implemented for added convenience.
Communication Capabilities
The 1,000-pound capacity digital platform scale has the ability to talk to your computer via RS-232 protocol, Ethernet, and RS-485 protocol. These technologies enable your display to measure weight, separate stock into pertinent groups, batch results, and send data to a spreadsheet or printer. You can also get industry-specific software loaded into your scale display that can make your weighing applications more accommodating.
When customers purchase industrial platform scales from Arlyn Scales, they can upgrade any of the standard features of the scales they buy withadditional options. For example, the standard digital indicators that come with every Arlyn Scales' scale can be upgraded to UpScale-9 Touchscreen Indicators. Arlyn Scales offers optional full stainless steel construction for our platform scales and customers can add any of the additional following options to their scales if desired:
Time & Date
Relay (AC/DC): Solid State Relays for Industrial Control
Battery: Rechargeable Battery Pack
NEMA: NEMA 4x Stainless Steel Display Enclosure
Flow Rate: Flow Rate Measurement Program
Label Printer: Label, Paper, and Card Printer (RS-232 connectivity option)
Thermal Printer: (UpScale Only) POS Printer and Interface (Bluetooth/USB connection)
Before You Buy a 1,000-Pound Digital Platform Scale: A Checklist
Be sure the platform is low profile (lower than 2 inches). This makes loading and unloading for measurement easy.
Be certain the weight capacity is what you need it to be. The higher the weight capacity of a scale is, the higher the cost of the scale will be. Make sure you buy the proper scale for your specific weighing requirements.
Find out if ramps are necessary for your weighing applications. Ramps are necessary on either end of a scale so items can be wheeled on and off the scale platform. The ramps are put in place for safety and convenience.
Standard 3200 Platform Scales
The most basic platform scale offered by Arlyn Scales is the aluminum-constructed Standard 3200 Platform Scale. This scale is available in numerous platform dimensions. Each dimension option is available with 2 different maximum capacity/resolution choices. Every scale's platform sits 1 & 7/8 inch off the ground.
Platform Dimensions Available:
20-inches by 27-inches
22-inches by 27-inches
27-inches by 60-inches
30-inches by 30-inches
36-inches by 36-inches
48-inches by 48-inches
Maximum Capacity and Resolution Combinations Offered:
500 pound maximum capacity and .1 pound resolution
1,000 pound maximum capacity and .2 pound resolution
If a customer's desired platform dimensions are not seen above, then he or she can give Arlyn Scales a call to make accommodations for a custom-made platform size. Keep in mind: the bigger the platform size, the higher the price will be.
All of the above scale options are also available in full stainless steel construction.
Made in the United States of America
In a time when half of the products distributed in the United States are made in foreign countries, Arlyn Scales is happy to say that all of the industrial scales made and sold by our company are manufactured start to finish in one place: Long Island, New York.
Arlyn Scales designs all of the industrial scales we supply from the inside out. Some of our scales even feature our own-patented Surface Acoustic Wave (SAW) technology. Scales manufactured by Arlyn Scales feature stainless steel load cells, which made in-house, and are available in aluminum, steel, and stainless steel construction.
Contact Arlyn Scales
You can learn more about the platform scales Arlyn Scales designs and manufactures by visiting our website. Be sure to check out the selection of add-on options and upgrades Arlyn offers too!
If you have questions and would like to talk to a member of Arlyn Scales' knowledgeable and friendly staff, then do not hesitate to reach out to us today. Customers can reach Arlyn Scales' team by calling 800-645-4301 or by filling out our online contact form. We are happy to assist with any questions or concerns you might have.