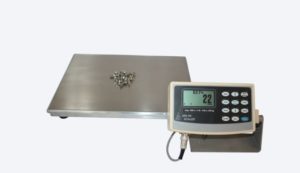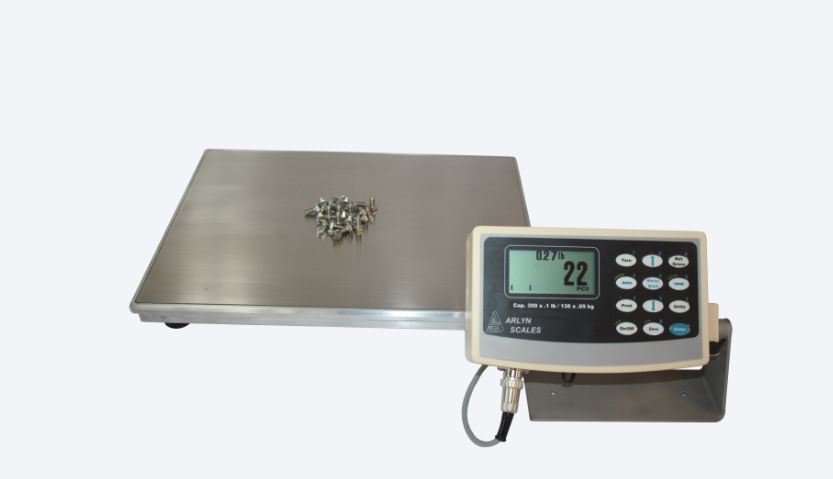 Companies that must mail large quantities of items often find that it pays to have a parcel scale in-house. This way companies can save money by utilizing bulk mail pricing based on precision measurements. By utilizing postal scales, companies can save serious money, especially if they're mailing a large number of pieces on a regular basis.
How Can Your Company Save Money With Bulk Mail?
If you're willing to invest in a bit of technology in the form of a high-quality parcel scale and have some time to train your employees, you can be rewarded with reduced bulk mail or presorted postage rates.
To receive these postal savings, you'll often need to presort your mail by zip code and destination. Then you would simply drop off your mail pieces at a post office location for final delivery. This allows the postal service to have to do much less work in terms of presorting your mail and in turn, they're prepared to offer you savings in the form of reduced postage.
While the sorting of mail by zip code can be easily done using a variety of computer programs, the more complicated part of the equation is how to reliably count the number of similarly weighted postal items. Because of this time-consuming process, many mailrooms and offices will simply avoid sorting their mail and instead pay higher postage rates as opposed to investing in a counting scale which can make the sorting process much more automated and in turn easier on your employees.
Can Counting Scales be Used to Weigh Bulk Mail Pieces?
The answer is a resounding, yes!
For most bulk mail campaigns, companies are mailing large quantities of items that all weigh the same. By using a counting scale, you can simply record the weight of a single item, then place a large container of mail pieces on the scale platform and quickly arrive at the number of items in the batch. This process is much less time consuming, yet more accurate than performing the task of counting the items by hand.
Arlyn Series 820 Parts Counting Scale
Our team at Arlyn Scales long ago recognized the need for not only an accurate counting scale, but one that is user friendly as well. Our Arlyn Series 820 Parts Counting Scale incorporates our proprietary quick count mode which allows our customers to count items using a one step process as opposed to scrolling through countless menus on the display indicator. Many of our customers that have mailrooms have remarked that our quick count feature is ideal because the weight of each bulk mail item is typically very consistent in terms of size and weight.
Below are some additional features of our Series 820 Parts Counting Scale that have been popular among our customers.
Stainless Steel Platform
Parcel scales often receive quite a bit of abuse, which is why our Series 820 Parts Counting Scales come standard with a stainless steel platform and an aluminum frame. These high-quality components will ensure that your parcel scale will last for many years to come.
All Types of Communication Options
If you're weighing large numbers of mail pieces, you not only need to ensure accurate measurements, but chances are you'll also want to export your weight data to a variety of different computer systems. At Arlyn Scales, we make it extremely easy to export your scale's weight data. Below are just a few of the supported communication protocols that you can use to gain access to your industrial scale's weight data.
USB –

By connecting a USB cable from your computer to your industrial scale you'll instantly be able to control and access weight data. Using our USB Remote Software, scale owners can access weight data using any program that supports CSV files, which includes Microsoft Excel and Access.

Ethernet –

Using an Ethernet cable you'll be able to access and control your industrial scale from anywhere with an active Internet connection. This gives you increased flexibility should you need to access or even control your scale remotely.

WiFi –

If you're not able to connect your scale to an Ethernet connection you can always utilize WiFi to connect your scale to an available wireless network.

Serial –

One of the most reliable connection types available is a serial connection. While serial connections are not as popular as they once were, they're still an available option for scale owners.
UpScale Touchscreen Indicator
One of our newest scale features is our UpScale Touchscreen Indicator, which is a complete upgrade from the standard digital indicator. This device is powered by an Android tablet which allows users to control their scale using an easy to use a touchscreen device. This touchscreen device is powered by a quad-core processor which should offer plenty of power to handle all of your needs.
Stainless Steel Load Cell
Our counting scales feature a stainless steel load cell, which ensures our scales are not only highly accurate but extremely durable as well. Our Series 820 Counting Scales feature a wide array of capacities, but if you're in need of precision measurements, we also sell our SAW Counting Scales at reasonable prices.
Highly Experienced Customer Service Team
At Arlyn Scales, we've been designing and manufacturing our industrial scales here in the US for more than 30 years. By manufacturing our scales here in the US, we're able to offer the highest level of customer service to each of our customers. Our design and customer service teams work side by side on a daily basis so that if you ever run into any issues with your scale, one of our team members will be able to answer any questions you may have.
Reach Out to Arlyn Scales to Discuss Our Line of Counting Scales for Mail Rooms and Offices
If you're looking for a high-quality parcel scale to improve the efficiency of your mailroom, feel free to reach out to our team by phone today at 800-645-4301 or through our online contact form.