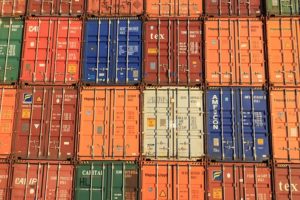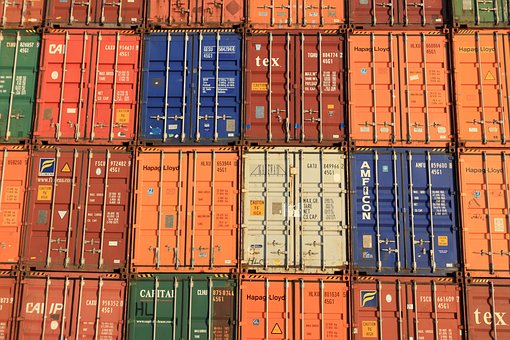 Every individual needs to mail envelopes and packages eventually, right? Obviously, some people visit the USPS or FedEx store locations and drop boxes more frequently than others, but still—we all go there. Businesses, on the other hand, ship a lot of envelopes and packages. Companies heavily rely on postal services and many businesses would not be as efficient as they are without mailing services.
With the growth of ecommerce and online shopping, fulfillment centers are as common as retail stores. These centers require accurate and reliable shipping scales.
Consider Your Daily Shipping Requirements
When searching for the ideal shipping scale for your business, first you must consider your company's daily shipping requirements. Start by considering what mailing services you use. Do you plan to keep using these services in the future?
If you are not satisfied with the shipping services your company uses right now, then now is a great time to research other major shipping services. Your options include: USPS, UPS, FedEx, and DHL.
Most mail services have specific standards for their services that must be met—for example: mail services measure and price their packages differently. It is a good idea for business owners to have a general sense of how mailing services function. This way you can foresee what kind of shipping scale would best suit your company and make the shipping process more convenient and efficient.
Take Into Account The Sizes and Weights Of The Packages You Weigh
Consider the sizes and weights of the packages you will measure in the future. Understanding what you need to weigh and how you need to weigh it will help guide your search for the perfect scale for your business. If your business only ships small packages, then it's not in your best interest to purchase a giant pallet scale. A scale like this would take up a lot of space that doesn't need to be taken up. On the other hand, if you purchase a small shipping scale and you need to weigh a heavier-than-normal or too-large-for-your-scale package, then it will be difficult to do so with the wrong-sized scale. Small scales typically cannot accurately weigh oversized packages.
Ensure the scale you buy is designed to accommodate the weights of the packages you plan on measuring. Be sure to overestimate the sizes and weights of packages you plan on weighing instead of underestimating. You should purchase a scale that can handle at least 20% more than your average capacity.
Calculate Postage Costs With Shipping Scales
A variety of shipping scales are available for people who work primarily with the United States Postal Service. Many scales are designed to work with USPS postage and these scales are set up to print postage for items weighed on the scales' platforms. If you plan to ship with USPS, then having a scale like this can save your business a lot of time. The math is taken out of weighing and calculating postage.
Arlyn Scales products support up to 15 different weight units, including pounds and kilograms. Tare weights can be specified for determining the amount of product in a container.
Other postal services do not currently offer this feature. However, there is software available that allows you to use a standard digital shipping scale to calculate shipping costs for items. The scale you buy should have the ability communicate with a computer via USB or Ethernet. The RS-485 connection option allows 10 scales to interconnect.
Extra Features Make Weighing Objects Easier
Consider the features your staff will find useful. For example, people who regularly use shipping scales appreciate features like: automatic tare, large and easy-to-read digital numbers, and the ability to print lists of weight measurements. The specific needs and wants of your employees may vary.
Consumers can upgrade their shipping scales purchased from Arlyn Scales with a variety of upgrades available from Arlyn Scales, including:
UPSCALE-9 Digital Indicator
Communication Options: USB Port, Wi-Fi capabilities, Ethernet, RS-232 port for printer or computer connection, or Bluetooth
Time & Date feature
Set-Point Controller for filling operations
Relay (AC/DC)
Rechargeable Batteries for remote use
The 3200 Platform Scales and the 5200 Floor Scales come with a large graphics display that quickly shows the necessary information.  With over 100 memory locations and unit conversion you can easily ship across the world without having to compute conversions with a calculator or manually on paper.  Because of the easy to use display, you can quickly train someone to use one of our scales in a relatively short period of time.
Find Your Shipping Scale With Arlyn Scales
When choosing shipping scales for your business, it is important to choose scales that are built to endure the rigors of constant loading and unloading. Additionally, it's nice to have shipping scales that are capable of printing labels and scales that can endure the sizes and weights of the packages your company needs to weigh.
Arlyn Scales offers a variety of heavy-duty shipping scales that meet all of these requirements, and more. If none of the standard Arlyn Scales models meet your exact needs, then we work with you to design a custom solution. Established shipping hubs will likely find this service invaluable for fitting custom scales into existing package handling or freight handling systems.
Contact Arlyn Scales
Reach out to Arlyn Scales with questions or comments. Call us at 800-645-4301 or fill out our online contact form and we'll be in touch soon. Take a look at our website to view our entire selection of industrial shipping scales and learn more about how Arlyn Scales designs, manufactures, and ships our industrial scales.