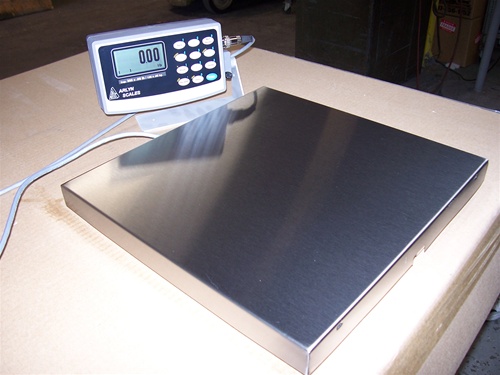 Industrial weighing scales are significant investments for your company. They can take up a good part of your operating capital and you can only use them if they comply with your industry's standards. That is why it is important that you choose and decide with utmost care when you buy an industrial scale or have one custom-built for your company's needs.
Here are five pointers that can help you get the perfect digital industrial weighing scale.
1. Consider the working environment where you will put your digital scale. The location of your scale in your warehouse or office will affect how you use it. For instance, if your space is limited, you should go for a smaller scale. If you handle food products in your space, make sure your scale is truly fit and safe for use with food.
2. Make sure that the scale you buy meets not only industry standards but government standards as well. How accurate your scales are will obviously have an effect on your company's bottom line. You should also pay particular attention to the safety guidelines that the government implements on equipment used in certain industries. Doing so will help prevent future legal and financial problems.
3. Buy only the kind of scale that you need. Scales come in various capacities and the scale you buy should match the weight range of the products you will be manufacturing or handling. So, if you are going to handle both large and small objects, you should get a scale that has the right resolution for your smaller objects. If your products are mostly small/light items, you will need a low capacity scale. A high capacity scale is sensible if your products are large/heavy. Scales also come in many different forms such as bench scales, pallet scales, crane scales, and others. Determine which one will work well with your application.
4. Buy scales only from manufacturers that provide warranties and replacement parts for their products. A warranty is your protection for when your scales break down. If your scales are unavailable for use, it can greatly affect the work processes in your plant, warehouse or office, which generally translates to profit loss. It can also be costly to repair scales on your own. Warranties save you money on repairs and replacement parts.
5. Work only within your budget. The best digital weighing scales are not always the most expensive. You can purchase high quality scales without spending a fortune on them, so you can always find functional scales within your budget. While the prospect of saving money on low-cost digital weighing scales can be alluring, always make sure that what you are buying is a quality product. You will only end up wasting more time and resources on a cheap but inaccurate and unsound scale.
Industrial weighing scales are an investment. You should always make sure that you are investing your money wisely on quality scales. For the digital weigh scale of your choice do not hesitate to check out Aryln Scales today!