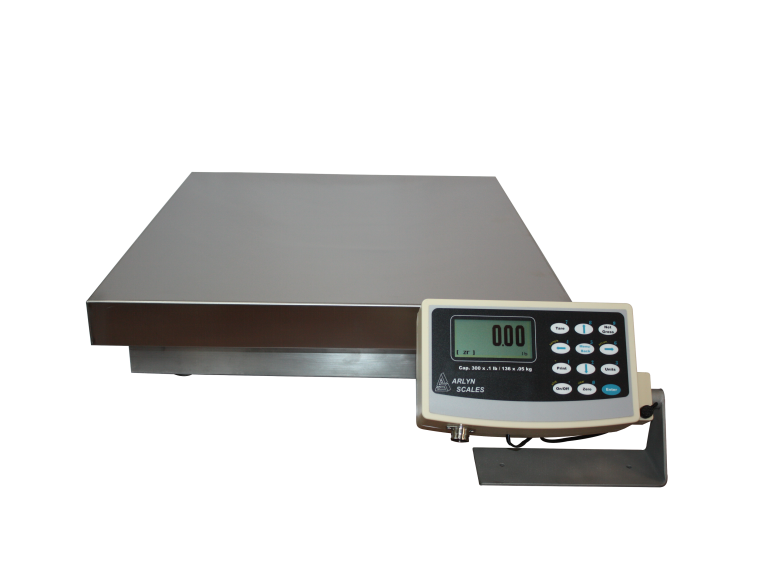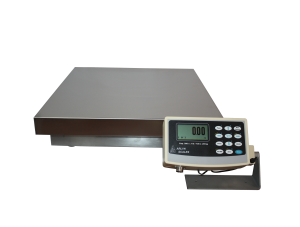 If your business requires the weighing of large products, you know the importance of high capacity when it comes to your scales. While many manufacturers may claim to offer high capacity scales, few are able to offer the resolution and durability of Arlyn Scales' line of industrial scales. We understand the importance of accurate weight readings regardless of capacity, and work hard each and everyday to ensure our customers' needs are met.
Arlyn Scales was founded over 30 years ago and continues to be headquartered in Long Island, New York. We've worked hard to keep our eyes on the pulse of the weighing industry, to spot early innovations before the competition.
We design and manufacture our scales and subassemblies in our own factory, which is located directly beside our business offices. This helps to save our customers a considerable amount of money because we're able to design, build and ship our scales direct to our customers.
This factory-direct approach helps to eliminate costly distributor markups, and ensures our customers always have a point of contact with the individuals that actually designed and built their specific scale. With our lean manufacturing process, we're able to offer our customers' scales with the latest features available, all at prices that are well below many of our competitors.
Another benefit of our factory-direct business model is that we're able to custom design scales based on the needs of our customers. Whether it's an enlarged platform size, or unique features, Arlyn Scales can design and build a completely custom scale for all different types of applications.
Highly Durable Stainless Steel Load Cells
For more than half a century, the strain gage load cell has been the standard load cell used in most industrial scales. The typical strain gage load cell is constructed with flexures that contain a thin metal material, usually made from aluminum. The load cell is placed between the scale platform and the bottom of the scale.
When a load is placed on the platform, the load force pushes downward, which causes the strain gage load cell to bend underneath the stress of the load. The load cell then sends an electrical signal based on the amount of stress incurred. This signal is then interpreted by the scale indicator as the weight that you see on the scale display.
The primary concern with the old load cell design is the type of metal that is used. To ensure the load cell can measure stress accurately, it must include the thin flexures. This creates a greater risk of damage from overloading (placing a load on the scale beyond its capacity) and shock loading (dropping a load from a height onto the scale). When either of these instances occurs, a scale's accuracy can be affected and the scale may even need to be taken in for repairs, which translates into lost profits and wasted time.
Seeing this potential weakness in strain gage load cells, the experts at Arlyn Scales set out to completely redesign their load cells. At Arlyn Scales, we manufacture our load cells from a stronger metal, stainless steel, which helps to reduce the damage that often occurs with more fragile load cells.
In addition, since we machine our stainless steel load cells in our factory, we're also able to match their outputs. This helps to eliminate the need for the standard summation board, which is found in most other strain gage scales.
Scale experts agree that the summation board is one of the highest points of failure in industrial scales. Therefore, we're able to reduce the risk of load cell damage and eliminate the use of a summation board simply by machining our own, high quality load cells.
For high capacity scales that must weigh large products, you're often dealing with capacities that start at around 500 lbs. and can go all the way up to 10,000 lbs. and beyond.  One way that we're able to offer accurate weight readings at high capacities is by using four load cells.
Each load cell is affixed to one of the four corners of the scale platform in protective compartments. This helps to keep the scale platform balanced so the weight does not shift to one side of the scale and cause problems with accuracy.
Surface Acoustic Wave Technology Improves Accuracy at High Capacities
In addition to our high quality stainless steel load cells, we've also broken new territory when it comes to high capacity and high resolution. Our internationally patented SAW technology allows our customers to have the same type of extremely accurate weight readings found in laboratory balance scales, but at capacities that were once thought impossible.
Rather than measuring stress, our SAW load cells measure displacement of the load on a scale platform. This allows our load cells to be made out of much thicker metal, because we need a much smaller measure of displacement to provide an accurate weight reading.
Our high precision industrial scales have a capacity range that starts at 10 lbs. and extends all the way to 1,000 pounds, if needed. Most precision scales can typically only measure objects up to around 20 pounds.
Our SAW load cells are also much more cost effective than other high precision solutions, and they're much more rugged. Competing technology from Magnetic Force Reduction scales are not feasible for heavy products, because of the capacity restrictions as well as vulnerabilities to temperature and a cost of roughly 10 times that of one of our SAW scales.
Interested in Learning More About Our High Capacity Scales?
We hope you've learned a thing or two from our explanation of high capacity scales.  Whether you're interested in our strain gage high capacity scales or our large ultra precision scales with SAW technology, feel free to reach out to our team with any questions.
We're well versed in all types of scale technology and would welcome the chance to design a solution that meets the needs of your organization.  To reach our support team, simply pick up the phone and call us toll free at 800-645-4301 or contact us through our online contact form.