The pharmaceutical industry is not forgiving to imprecision, nor should it be. The consequences of poorly manufactured pharmaceuticals for public health can be difficult to calculate. There's no room for cutting corners when it comes to manufacturing the drugs that fight diseases, help manage pain, and improve overall well being. This is why pharmaceutical industry professionals work with high-resolution precision scales for dispensing raw materials. Arlyn Scales has outfitted a number of industries with scale systems durable and precise enough to accommodate environments ranging from farms to factories. Arlyn Scales integrate into the pharmaceutical industry well because of their accuracy, resistance to caustic chemicals, and long lifespan.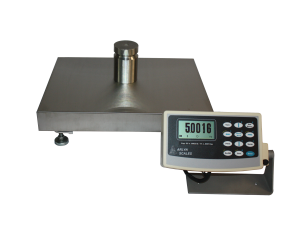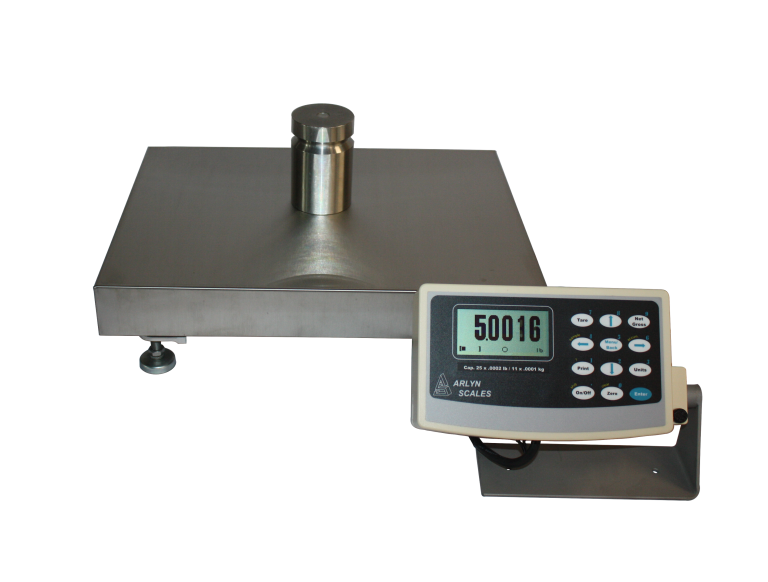 There are a number of key factors that make Arlyn Scales such an effective choice for pharmaceutical manufacturers. The first is a cutting-edge technological model that makes Arlyn Scales precise and durable enough for a variety of rugged conditions. The second is a dispensary system that makes it possible to incorporate mechanical consistency into a manufacturing process and creates opportunities for streamlining and remote work. Also, Arlyn Scales interface with a wide range of input and output ports in order to make saving, sharing and reporting your key data points a breeze. In all, these qualities make Arlyn Scales a worthwhile investment for any pharmaceutical manufacturing plant.
Scientific Precision and Accuracy
Arlyn's use of Surface Acoustic Wave (SAW) technology means that the resolution is high enough for the precise measurements needed for pharmaceutical work. SAW technology delivers results up to ten times more accurate than comparable tools such as the strain gage scale. Strain gage scales tend to be made out of less durable materials like aluminum than the stainless steel used by Arlyn. Aluminum does a far worse job of withstanding sudden shocks like a heavy load, or perhaps an accident like dropping the scale. SAW scales from Arlyn are about five times as durable as other technological models. This means Arlyn Scales require fewer replacement and repair costs over the long term, which puts them at a premiere price point for the quality experience they deliver.
Available from Arlyn Scales: Ultra Precision Scales
These ultra precision scales are in widespread use in many industries, including pharmaceutical manufacturing. These durable scales deliver the level of accuracy needed for scientific measurements. These are versatile, rugged, simple-to-maintain tools will serve you reliably for years to come.
Automated Material Dispensary
Different chemicals, compounds and materials must be mixed at precise levels in an environment free of contaminants in the pharmaceutical industry. One way to ensure a consistent mixture time and time again is to automate the dispensary process. Arlyn Scales can help you dispense liquids, powders and gasses with mechanical precision and repetition.
Corrosion Resistant Surfaces
When you work with pharmaceuticals, you tend to have a manufacturing environment that could become exposed to a number of chemicals of different varieties. Chemicals that are exceedingly basic or acidic can eat up the surface of a scale if it is made out of materials inadequate to the task of weighing these substances. There is little need to worry about this with Arlyn Scales, which are manufactured with stainless steel, which resists corrosion and rust far better than many other metals. On top of that, our corrosion resistant scales are coated with a polyamine epoxy, which is a very effective choice for a number of reasons.
First, polyamine epoxy has the ability to bind tightly to the stainless steel surface of our scales. It proves to be an effective protection because it resists damage from most corrosive organic and inorganic compounds. Water, brine and common cleaning materials pose no threat to this coating either. These can be maintained with a simple wipe down in many cases, but if you happen to work with stickier materials that leave a residue, they may require more attention.
Connectivity is Ideal for Manufacturing Plants & Laboratories
Data-keeping is a key portion of any modern work, particularly as more and more professionals are outsourcing tasks and services to remote locations. Part of keeping a laboratory clean and efficient is making sure all of your infrastructure works smoothly, and interfaces with your data systems. A detailed account of all materials, weights, substances, and processes is indispensable when it comes to pharmaceutical work.
Scales from Arlyn offer cutting-edge technology integrations that can feed directly into your data system. This can cut countless hours out of your bookkeeping and data entry work. It also makes communication and quality control far easier to accomplish. Data feeds like this are important for organizing alerts when you run into problems of too much or too little of a given substance, or find that an important temperature level has increased or decreased.  The following is by no means a complete list, and be sure to look at our available upgrades for more information.
Arlyn Scales Work With:
Ethernet & WiFi – Control your scale from anywhere with an Internet connection thanks to our Ethernet & WiFi connectivity.
USB – Simply connect a USB cable to your Ultra Precision Scale in order to control and access weight data from your computer.
Datalogging – If you're not able to connect a computer to your scale you can simply connect a USB flash drive directly to your scale and download weight data for later analysis
How To Learn More About Dispensing Pharmaceutical Materials
If you are in need of precise, durable scales that can work well with automatic dispensary systems and streamline your process for sharing, storing and transmitting data, contact Arlyn Scales by calling 800-645-4301 or visit our website. We have successfully outfitted a number of factories, production plants, and laboratories with scales that deliver the scientific precision needed in these circumstances. It is an honor to provide tools to an industry that assists with medical care and improvement. We look forward to hearing about your needs and learning how we can meet them.