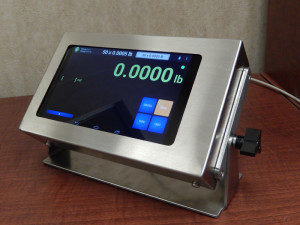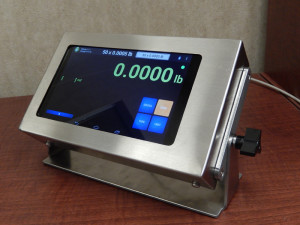 With a wide variety of different applications for industrial scales, it can be difficult to know what type of model to purchase. Some industrial facilities require highly precise measurements at low capacities, while others require extremely high capacities. If your facility is in need of a durable scale for measuring heavyweights, our Arlyn Series 5200 Floor Scales will likely be a good fit.
Before we go into some of the unique features of our high capacity floor scales, we thought it would be beneficial to introduce ourselves as a company so that you can learn a bit more about who you will be working with when it comes to purchasing an industrial scale.
A Brief History of Arlyn Scales
Arlyn Scales was founded more than 30 years ago by a team of industry veterans who were focused on developing a new line of high-quality industrial scales with a wide array of new and unique features.
Our company is headquartered in Long Island, New York, where all of our scales are designed and built. Having our design and manufacturing teams working side by side offers a whole host of advantages for our customers, including:
Factory Direct Pricing – Not only do we design and manufacture all our scales in-house, but we also sell direct to our customers. This allows us to cut down on the significant overhead required when working with distributors, which in turn allows us to offer lower prices to our customers. In addition, by selling direct to the customer, we're able to better listen to our customers and develop scale features that meet their needs.
Quality Control – Thanks to our US based design and manufacturing, our entire company is on the front lines when it comes to quality control. Manufacturing defects often occur due to a communication breakdown between a design team and an overseas manufacturing facility. At Arlyn Scales, our design and manufacturing teams work side by side to ensure decisions aren't made that affect the overall quality of our industrial scales.
Cutting Edge Features – Another benefit of having our teams working together is that we're able to get new scale features to market much quicker than some of our competitors. Because all of our team members work closely together, we can take a concept from prototype to market in a very short amount of time. In addition, because we have such a direct connection to our customers, we can spot and respond to needs in the market, which gives us a leg up on some of our competitors.
Key Features of Arlyn's Large Floor Scales
When it comes to weighing large objects, few scales can rival the performance and durability of our Series 5200 Floor Scales. Below are a few of the reasons that our customers continue to be satisfied with our large floor scales.
Low Profile Platforms
When weighing heavy items, loading and unloading onto the scale platform can be difficult. This is why our large floor scales feature a lower profile platform, which allows customers to more easily load and unload items. In addition, we offer optional ramps to make the process even easier.
Load Cells Constructed from Stainless Steel
Our floor scales also utilize stainless steel load cells, which makes them much more rugged and durable compared to other, cheaper materials such as steel or aluminum. This is especially important for heavy loads, where scales are more susceptible to overloading and shock loading. Other scale manufacturers often will attempt to reduce costs by manufacturing load cells from inferior materials, because they're typically recessed under the scale platform, where they're often not seen by customers.
In addition to rugged craftsmanship, our floor scales also feature four separate load cells for added accuracy. These load cells are each recessed under each corner of our scale for additional protection from potentially corrosive chemicals. Having four load cells as opposed to just one helps to provide accurate readings even in scenarios where an item is not placed directly on the center of the platform.
Large Capacities & Resolution
Our 5200 Series Floor Scales come in a wide array of capacities based on your unique needs. Starting at 2,500 lbs. with a resolution of 0.5 lbs. and going up to a capacity of 20,000 lbs. with a 5 lb. resolution. Even at high capacities, these floor scales are remarkably accurate.
Wide Array of Customization Options
While we have a large number of standard models, we understand that no customer is the same. Because of this, and because of our unique factory direct business model, we offer custom designed floor scales based on your needs. Simply give our team a call to discuss what you're looking for in a scale, and we'll do our best to design a solution that works for you and your team.
Ethernet & WiFi Connectivity
While the components of a scale are vitally important, how you and your team are able to access the weight data itself is equally vital. With Arlyn Scales, you'll have full Ethernet and WiFi support. This means that if you have an internet connection you can access your scale via an Ethernet or WiFi connection and control the unit from anywhere around the world. No longer are you chained to your office thanks to the power of the internet.
Ultra Precision Scales
If your industrial application requires precision readings, we offer our own patented Surface Acoustic Wave technology, that measures displacement as opposed to stress or strain to produce highly accurate measurements. These Ultra Precision Scales offer highly precise readings at low weights as well as capacities of up to 1,000 lbs. While you'd expect this technology to command an extremely high price tag, our Ultra Precision Scales are priced similar to that of a high-end strain gage scale.
Reach Out to Arlyn Scales Today for More Information
While we hope we've answered all of your burning questions related to industrial scales, we're more than happy to help in the event that you still have questions. Feel free to give our team a call today at 800-645-4301 or contact us through our online contact form. We'll be happy to spend as much time with you as you need to ensure you find an industrial scale that perfectly meets your needs.