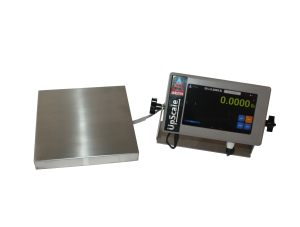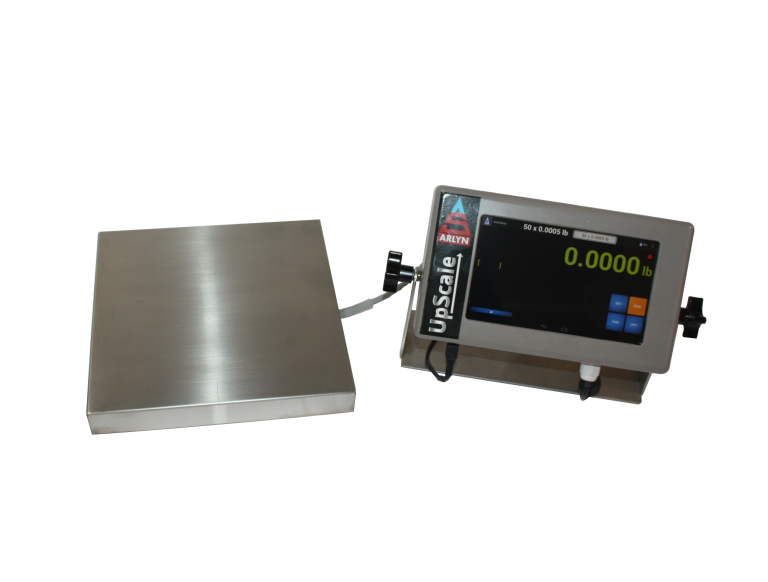 At Arlyn Scales we understand that you have a large number of options when it comes to purchasing an industrial scale.  While some manufacturers may attempt to attract you with ultra low prices only to not be able to follow through when it comes to high quality construction, at Arlyn Scales we let our scales speak for themselves.
In our over 30 years of scale design and manufacturing, we've mastered the process of developing a reliable, affordable scale that meets the needs of all sorts of industrial applications.  When looking for the right scale for your unique needs, you'll want to ensure that the scale you choose offers a variety of features that will help to save you both time and money.
Below are just a few of the features that come standard on many of our industrial scales and can't be matched by the majority of our competitors.
Factory Direct Business Model
Many scale manufacturers build their scales overseas and rely on a network of distributors or middlemen to sell and service their products.  This creates unnecessary markups and can make it difficult to know who to turn to when a problem with your scale arises.
At Arlyn Scales, we've taken a completely different approach to scale manufacturing and distribution.  We design and develop all of our scales in-house and sell factory direct to our customers.  This allows us to deliver higher quality scales at prices that are much less than our competitors.
U.S. Based Manufacturing
Not only do we design and manufacture our own scales in-house, but we do so from our state-of-the-art factory in Long Island, New York.  Our design, manufacturing and quality control team are all in the same facility to ensure that should a problem arise with one of our products, you can easily contact our U.S. based team for a quick resolution.
We've found that by keeping all of our departments under one "roof," we can ensure swift communications, both internally as well as with our customers.  While other companies are looking at outsourcing their manufacturing facilities overseas, we're looking to grow our footprint within the U.S., to not only create jobs, but also to develop a superior scale for our customers.
No Need for Costly Calibration
Another reason why many scale manufacturers have a distributor network is to handle service and calibration issues.  Many scales have to be calibrated multiple times each year at a minimum to reduce inaccurate readings.
At Arlyn Scales, we're able to fully calibrate our scales prior to delivery and because of our unique manufacturing process, we don't need to rely on costly middlemen to handle our scale calibration.  In fact, we have a simple calibration menu that can be accessed through our scale display that allows anyone to easily calibrate one of our scales without having to take the device out of service.
Precision Results
Another benefit of our scale technology is the fact that we're able to offer high capacity scales with precision measurements.  With inferior technology such as magnetic force restoration scales, you must sacrifice capacity for precision.  With Arlyn's Ultra Precision Scales you're able to have precision readings while also supporting capacities of up to 1,000 pounds.
Not only do we offer extremely precise readings with our Ultra Precision Scales, but because of our internationally patented technology, we're able to offer these scales to our customers at a fraction of the cost of most magnetic force restoration scales.
Ease of Data Transfer
Another benefit of using the latest scale technology is the ability to transfer weight data to a variety of devices.  With our line of scales, you can easily transfer weight data through a variety of communication methods to ensure that you and your team have instant access to your important information.  A few of our most popular communication protocols include:
USB – Simply connect a USB cable from your computer to one of our scales to instantly access weight data and even control the device.  Easily move weight data from the scale to your computer using our USB Remote Software, where data can easily be viewed through MS Access or MS Excel.
Flash Drive – We found that many of our customers didn't have an easy way to connect a computer directly to their scale while out in the field.  To solve this problem, we developed a solution allowing our customers to connect a flash drive or external hard drive directly to our scales to download weight data.  Scale users can then take this data and access it on a PC at their convenience with any application that supports CSV files such as MS Excel or MS Access.
Ethernet & WiFi – Thanks to advances in technology, users can also control their scales remotely, assuming an Ethernet or WiFi connection is present.  Using our Remote Indicator Software, users can remotely operate their scale from anywhere with an active Internet connection.  This allows you and your team to troubleshoot potential issues 24/7 without having to physically be in the office.
Easy to Use Interface
Another way that we're able to save our customers time is through our easy-to-use interface.  All of our scales feature an easy to read digital display that can be mounted on the scale itself or on a table or wall for your convenience.
We're also extremely excited to announce a new display that is actually powered by an Android touchscreen device.  We've dubbed this technology our Arlyn UpScale Touchscreen Indicator.
This device features a 7-inch HD IPS capacity widescreen display that makes controlling our scales incredibly user friendly.  Our touchscreen display is also built to handle the most rugged of conditions and is mounted in an injection-molded enclosure to stand up to the rigors of most industrial applications.
Ready to Talk to the Professionals at Arlyn Scales About Your Needs?
We hope that you now understand the many benefits that can be seen from working with Arlyn Scales.  Whatever scale you may need, we would be more than happy to sit down with you to showcase our wide range of product offerings or to develop a fully customized solution based on your unique needs.
Give our team a call today at 800-645-4301 to begin the process of selecting a scale that saves you both time and money.