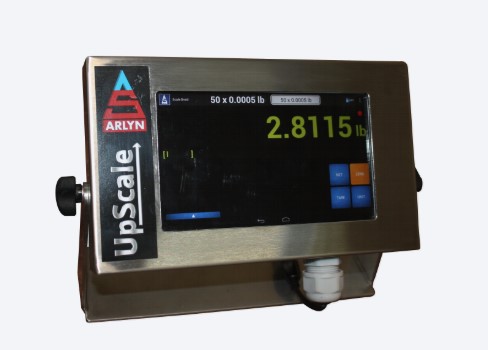 Touchscreen weight indicators are a nice alternative to discrete buttons because the operator never has to worry about pushing the wrong control. Simulated virtual buttons on a touchscreen can be made to be contextually aware. Operators don't have to do anything beyond push the button to get the job done either, and the screen itself doubles as a large display that's perfect for easily reading the weight of a load undergoing measurement.
However, the most sophisticated touchscreen weight indicators also feature enhanced data functions that make managing recorded weight information all the easier. These features run the gamut from integration with outside data storage services to data logging enhancements. This kind of technology takes advancements from the field of computer science and applies them to solve real-world problems faced by users of industrial scales. In many use cases, this kind of hardware can simplify or automate repetitive tasks.
Enhanced data functions fall into several categories.
Enhanced Setpoint Functionality
General setpoint functionality is almost by necessity a necessary feature of a touchscreen weight indicator. Actuating outputs based upon target weight figures is a standard feature. Enhanced setpoint functionality provided by a more sophisticated indicator can allow an operator to email weight print frames whenever a specific target weight gets reached. This could be used to notify a technician when a cylinder of gas on a scale reached a certain weight, for instance.
Email alerts can ensure that operators are always aware when something on a scale reaches a specific point. Such systems could also be configured to output weight print frames over an external transmission port. This may include an Ethernet networking adapter or a traditional RS-232 serial port. USB is an efficient option in many industries because there are a plethora of devices that support it. In some cases, Wi-Fi might even be an option to output weight print frames over.
Enhanced Datalogging Features
Basic data logging functions include recording weight and timestamp metadata at specific intervals to a connected device such as a USB memory stick. These basic features are vital for any weighing task that requires regularly recorded data. Using enhanced functionality gives an operator the freedom to configure the log file to be emailed to them whenever they wish. They can receive a copy of it sent to a regular inbox that they could then examine on nearly any device connected to the Internet.
While an operator might wish to have log files emailed to them automatically at certain intervals, they could also have them transmitted on demand at any time simply by tapping a control. Those who find the idea of automation appealing might also be interested in the ability to log data to an online account.
Integration with Google Spreadsheets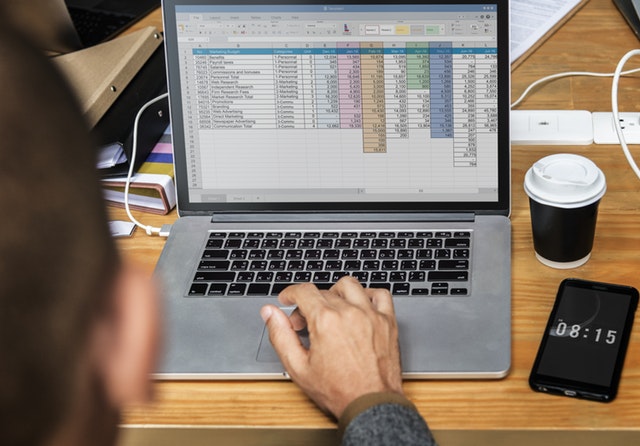 Rather than just using local data logging to store data in internal databases or USB memory sticks, it's now become possible to export log data to a Google Spreadsheet on the go. While there's a very slight delay due to the time it takes for data packets to get sent over the Internet, the logging process is nearly in real time. Using live Google Spreadsheets to log scale data opens up many possibilities.
An operator could keep an eye on the log from a computer on a different floor of an industrial installation. Anyone with the right credentials to view the spreadsheet in question could examine it from a mobile device no matter where they were in the world. Integrating weight indicators with online services gives users the freedom to check scale data from the other side of the world if need be.
Google Spreadsheet data analytics tools work as expected on anything exported in this way. These tools are free and anyone who has an existing Google account already has access to them. Enhanced data functionality makes it easy to put them to work.
Touchscreen Weight Indicators with Enhanced Data Functions from Arlyn Scales
The Arlyn UpScale is a touchscreen indicator that uses cutting-edge digital technology. It's only available from Arlyn Scales, and comes equipped with a seven-inch HDA capacitive touchscreen display capable of showing 1024×600 WSVGA graphics. It offers enhanced data functions that are in this class, and data email functionality is offered as an optional extra that comes with Ethernet and Wi-Fi networking. With a powerful quad-core CPU and eight gigabytes of onboard memory, it's more than powerful enough to handle complex data logging tasks.
If you'd like to find out more about advanced touchscreen weight indicators like the Arlyn UpScale, then don't hesitate to get in touch. Our team of seasoned experts are always on hand to address whatever scale needs you might have. Contact us via our online contact form to learn more about how this kind of technology can transform your business.