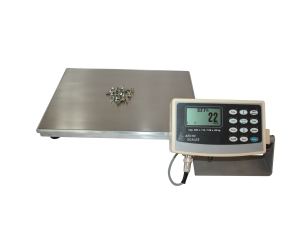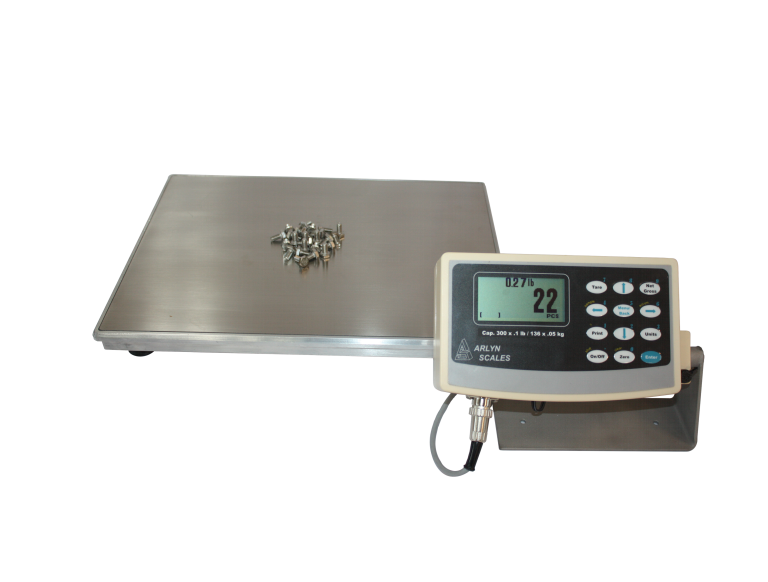 Purchasing a scale can be an intimidating task.  There is a variety of criteria that you'll want to consider before purchasing an industrial scale so you'll be sure you're choosing the right product for your unique needs.
Some may claim that price is the most important factor in choosing a scale, but we think this is simply not true.  It's more important to consider the value the scale will provide, not just its price.
If you're looking to increase profitability and efficiency within your organization by using a high quality scale, you shouldn't skimp when making your scale selection.  A lower priced scale often means more repairs, downtime and issues over the long run.
In this article, we've put together a variety of criteria that you should consider prior to purchasing your next industrial scale.
Capacity
When several people are searching for a scale, they may choose one based simply on its maximum capacity.  While this may seem like a valid strategy when choosing a scale, and could even lower the price of the scale you choose, there are several things to keep in mind when it comes to a scale's capacity.
A scale may be rated up to 500 pounds, but what happens if extra weight is accidentally added to the scale platform?
At Arlyn Scales, we combat issues with capacity by displaying a warning message at 102% of capacity and using mechanical stops to prevent damage when weights reach 150% of the max capacity.
Not only is it important to consider overloading damage, but also dynamic loading and shock loading, where items can be dropped onto the scale platform.  The act of shock loading or dynamic loading creates significant stress on a scale.  While a scale could be rated to handle a 450 lb. load, it may not be equipped to handle it being dropped from several inches onto the platform.
Application
Identifying what you are planning to use a scale for in your industrial environment is extremely important.  Below are just a few of the common questions we often ask when working with clients to find the perfect scale:
Will the scale run continuously in your manufacturing process or will you need to store it somewhere when the scale is not in use?
Are the objects being weighed so large that you'll need an externally mounted display or have the ability to control the scale through a computer with off-site access?
Are the objects that you're weighing mobile?
Will you be weighing animals?
Will the objects being weighed include any corrosive chemicals that could damage the scale?
Having concrete answers to these questions can allow our expert team to point you in the right direction when looking to purchase an industrial scale.
Location
Another question to ask yourself is where you'll be using the scale.  Will the environment be considered an industrial environment or office setting?  Will you be working outdoors or inside a laboratory or cleanroom?
If you're planning to work in a wet environment, you'll want to ensure that you choose a scale with adequate corrosion resistance.  Also, if you work in a hazardous location, you'll need to look at scales that have been tested and approved for these specific classifications and locations.
Readability
A scale's readability is determined by the number of decimal places shown on a scale display.  While many people confuse readability with accuracy, the two are completely different terms.
Typically, larger capacity scales, like a 500-pound bench scale, have a smaller readability than a scale with a lower capacity, with a capacity of 50 pounds.  In this example, the 500-pound scale would have a readability of 0.1 pounds, while the 50-pound scale would have a readability of 0.01.
While standard industrial scales meet the needs of most industrial applications, some facilities require a much higher readability.  In these instances, a unique type of scale, better known as a magnetic force restoration model, is required.  The major problem with these scales is that they are expensive and often too sensitive for certain industrial applications.
At Arlyn Scales, we've developed a technology that is sufficient for use in precision environments, called Surface Acoustic Wave (SAW).  This internationally patented technology offers higher readability at significantly higher capacities – up to 1,000 lbs.
Connectivity
With the constant need for access to data within organizations, scales often need to connect to other systems, computers, printers and networks to improve quality control, inventory and process tracking.  Scales can also be connected to other equipment to control how their output lines behave and even automate certain processes such as mixing, batching and filling.
At Arlyn Scales, we offer a wide range of connectivity options in our scales including Ethernet, Wi-Fi, USB, RS-232, RS-485 and Cloud allowing our clients to choose the best options that meet their needs.
Top Notch Support
What happens if you run into issues with your scale?  What happens if a part is damaged?
Arlyn Scales is a U.S.-based scale manufacturer located in Long Island, New York.  We've been designing and manufacturing high quality scales for more than 30 years, and are always available should you need assistance.
At Arlyn Scales, we are both a scale designer and manufacturer.  This means you won't be dealing with any type of middlemen, or distributors who significantly mark up scale prices.
We're able to offer the latest in scale technology at factory-direct prices because of our unique business model.  Also, if a custom solution is needed, we can work with you to develop a scale that perfectly handles your industrial requirements.
We hope that you've taken note of the important items to investigate when purchasing an industrial scale.  If you have any questions about the buying process, don't hesitate to reach out to our support team today, toll free at 800-645-4301 or through our contact form.