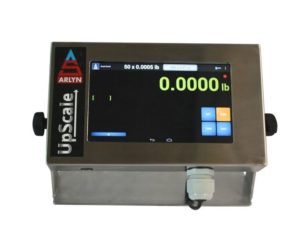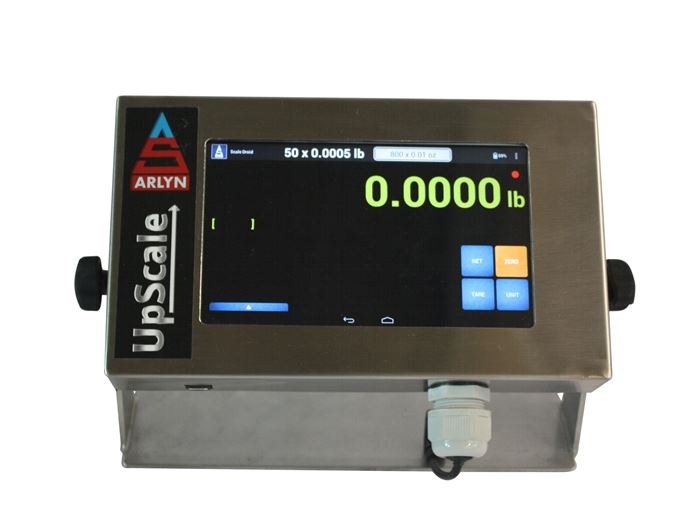 Did you know that even your simple scale can be optimized to increase efficiency in your processes? Today, some scales can be connected to an indicator device that transmits data instantly to a computer or mobile device – and we've just added a feature that will help you keep this raw data organized. At Arlyn Scales we've been working on some upgrades to our Android-powered UpScale Indicator to include some features that advanced computer software boasts. Technology certainly has changed since the 90s, and with Arlyn Scales' commitment to R&D we've remained a reliable source for top-of-the-line scales at competitive pricing. Before we dive into our newest features, we thought it would be a good idea to give a bit of background on our company.
Introduction to Arlyn Scales – Your Experienced Industrial Scale Leader
Arlyn Scales was founded more than 30 years ago in an effort to provide high-quality industrial scales at affordable prices. We made two key decisions when our company was founded that have paid great dividends over the past three decades.
The first key business decision we made was to have our headquarters right here in Long Island, New York. This is where our business first began, and it's where we continue to operate from on a daily basis. Not only are we headquartered in New York, but all of our scales are designed and manufactured here as well. This allows us to remain closely connected to our customers, where we can see exactly how they're using our scales to ensure that we're developing new features that meet their needs.
Another unique business decision that we made early on was to sell our scales factory-direct to our customers. This way we're able to, again, keep in close contact with the people who are actually using our scales, as well as pass on the savings that we enjoy thanks to avoiding the massive costs of setting up a complex distributor network.
Our close connection with our customers has allowed us to come up with a variety of cutting-edge scale features that are truly one of kind. One of the newest features that we're most excited about is our custom fields, which we'll explain in more detail below.
Scale Indicators With Custom Fields
For quite some time if you wanted to output weight data from your scale you were able to send basic data over a WiFi, Ethernet, Serial, or other communication method, but you were limited in the actual data that could be sent. Common data that could be sent via data output included items like Current Weight, Gross Weight, Tare Weight, Unit, Piece Count and other similar values. While all of this data is extremely important, it's only related to the weight value itself and doesn't give the user any context.
What if you wanted to provide some sort of context related to what was possibly being weighed for instance? Well, in the past you would have to make some manual notation once the weight data was exported.
Now, thanks to our new custom field feature, you can add all sorts of information about the weight items that are being measured. This way, users of the weight data can have better context as to what they're looking at when accessing weight data.
It's important to keep in mind that this feature comes standard with all Arlyn UpScale indicators, provided that they're equipped to handle the data output functionality.
What is the Arlyn UpScale Touchscreen Indicator?
You may have noticed that this new custom field feature requires our Arlyn UpScale Touchscreen Indicator. If you're not familiar with this device, it's a touchscreen that replaces your traditional display indicator. As opposed to having limited information, our Arlyn UpScale indicator gives you full control over your scale, as well as access to all of our cutting edge features, which were simply not possible with our older display indicator.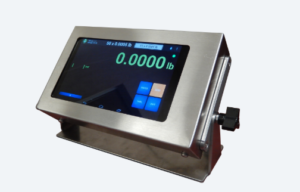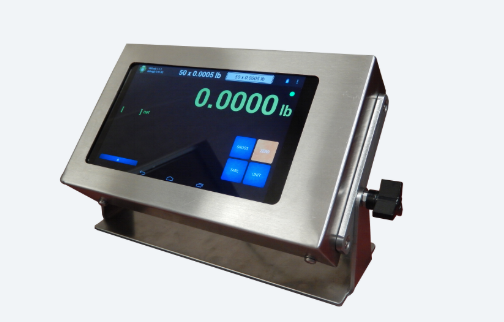 Our new touchscreen device is powered by a Quad Core processor that should give you plenty of power to handle all of your needs. Because of the versatility of a touchscreen, all of our menus are full color to make the entire device extremely user-friendly for you and your other employees to use.
The device utilizes the Android operating system, so many of your employees will likely already be familiar with how to navigate the device. Although most people know how to navigate a website or mobile device, in the case that you have individuals who aren't well versed in using a touchscreen, a simple 5-10 minute tutorial should have them on their way to controlling your scale.
Interested in More Information About Our Custom Fields or Arlyn UpScale Indicator?
Whether you want to hear more about our versatile custom field feature or our Arlyn UpScale Touchscreen Indicator, feel free to reach out to our team today by phone at 800-645-4301 or through our online contact form. When you give us a call know that you'll be talking with someone who likely will play an integral part in the design and manufacturing of your particular scale.