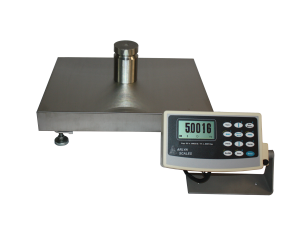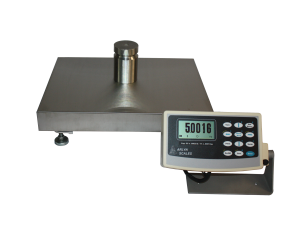 If you're in the market for a new industrial scale, you won't have a problem finding a scale that has all of the features you require. And more often than not you will be able to find a scale that fits into your company's budget. But how confident are you that you will be able to find a scale that is budget-friendly and has all of the features that your business needs? Arlyn Scales believes that you will succeed in your mission in finding the ideal scale for your company, and one that is affordable too. Plus, we think we can help you find it.
Arlyn Scales designs and manufactures a wide selection of industrial scales that exceed the expectations of customers' worldwide. Our collection of scales includes: platform, bench, drum, counting, cylinder and crane scales, in addition to a variety of scale-related products and accessories. All of our scales are available in a number of sizes and styles, with additional options offered as well.
The scales that we supply are listed on our website as standard scales. So the price you see is the lowest price in which they can be purchased. If you would like to order a scale in a larger size or you choose to include additional options and custom features, the price will increase accordingly.
Whatever you're looking for in an industrial scale, Arlyn Scales can deliver. But first, you must figure out what your scale is going to be used for and what features are necessary to include on your new scale.
The Scales Arlyn Scales Manufactures
Arlyn Scales has been in the weighing industry for over 30 years. And we have spent all of those years continuously developing the technology and materials used to manufacture the scales that we make and sell. Whatever type of scale you need, if you purchase from Arlyn Scales, you can be sure to receive the highest quality and durable industrial scale.
The more standard the scale, the less it is going to cost; however, some companies need certain features on their scales to ensure that they will do what they are needed to do and can withstand the environment in which they are placed. For example, if the location of where your scale will be is considered to be a hazardous environment, then you need a scale that is considered "intrinsically safe"—one that can function safely in flammable or explosive environments. Likewise, if you plan on weighing extremely heavy materials or you will be working with corrosive materials, then it will be a better investment for you to purchase a stainless steel scale because they are more durable then scales made from aluminum.
The following are the standard version of our scales that are listed on our website:
Platform Scales
Arlyn Scales manufactures platform scales from aluminum (starting at $699) and stainless steel (starting at $999). We supply standard 3200 scales, which utilize industry standard technology and stainless steel load cells. The sizes we offer range from 20" x 27" up to 48" x 48," and every size is available in full stainless steel construction, as well as corrosion resistant and intrinsically safe options. The bigger the platform is, the more expensive it will be.
We offer a number of additional options that can be included with your purchase of a platform scale as well as with any scale that you purchase from Arlyn Scales, including:
MKE-5 Digital Indicator
UPSCALE-9 Indicator
Ethernet/Wi-Fi Connectivity
Label Printer
Thermal Printer
Memory Stick
Spare Battery
Set Point Automation
Time & Date
Floor Scales
Floor scales are heavy-duty industrial scales crafted to be easy to load and unload heavy objects for weighing. Arlyn Scales manufactures floor scales in steel (starting at $1,199) and stainless steel (starting at $1,699) in an assortment of sizes and capacities. We sell standard 5200 floor scales, which use advanced digital algorithms and are coated with a special zinc rich epoxy to resist rust. Our floor scales use stainless steel load cells as opposed to load cells made from aluminum or regular steel.
Arlyn Scales can manufacture a floor scale as large as 8' x 10' and with capacities ranging from 2,500 pounds to 30,000 pounds. Call us if you would like to discuss custom sizes.
Bench Scales
Our bench scales start at $499. Arlyn Scales supplies standard 6200 strain gauge scales and bench scales with our own-patented Surface Acoustic Wave (SAW) technology. We make our bench scales with stainless steel load cells so they can endure rough handling and still function afterwards. Bench scales have a capacity of 100 pounds and can produce readability from .02 pounds to .001 pounds, depending on which scale you purchase.
Arlyn Scales also manufactures drum, parts counting, cylinder and cranes scales, which can be found on our website starting at the following prices:
Drum Scales: Starting at $1,199 with a ramp and stainless steel sensors included
Parts Counting Scales: Starting at $549
Cylinder Scales: Starting at $599
Crane Scales: Starting at $999
So What Are You Looking For in a Scale?
As you can see, the more standard the scale, the less money it will be. Once you know what you will be weighing and the type of scale necessary to get the job done, you need to consider the environment that the scale will be in. If your new scale will be placed into a corrosive or hazardous environment, then we encourage you to consider a corrosion resistant or intrinsically safe scale. Also, think about the weighing process. If you think that a few of the additional options that we offer will improve your weighing process and make it an easier job for you or your employees, then strongly consider the options we provide.
Whatever you decide, we guarantee that you will receive a high-quality scale when you buy from Arlyn Scales.
Can't Find What You're Looking For?
If you cannot find what you're looking for on our website, then don't hesitate to give us a call today at 800-645-4301. Whatever your request, we want to work with you. Perhaps you are looking for custom sizes that are not listed on our website or you would like a scale made from materials that we do not currently supply—contact us!
Contact Arlyn Scales Today
Every scale we sell is designed and manufactured in our Long Island, New York facility. We ship directly to our customers from the factory, which means there is no middleman and you get the best price. Be sure to take a look at all of the scale options we offer by looking at our website. If you have questions, give us a call at 800-645-4301 or fill out our online contact form.