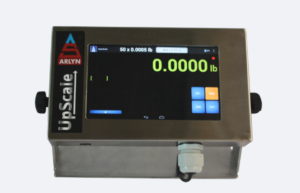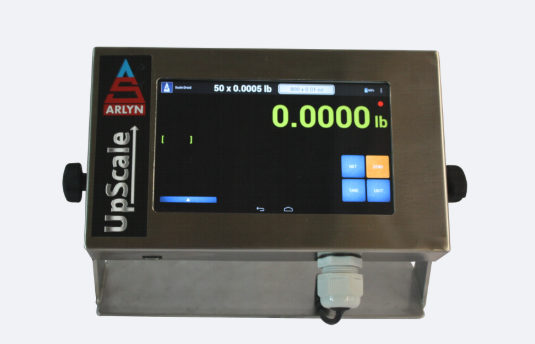 As companies search for more data and automation in their processes, naturally you seek reporting functions and controls similar to project management software. At Arlyn Scales we've upgraded our user management system in the UpScale Indicator so that you can view which of your employees was completing a task, and when.
At Arlyn Scales we're constantly working to improve our scales by adding new features that are often unearthed after working closely with our long-standing customers. Because our company is headquartered in the U.S., where all of our scales are also designed and manufactured, we're able to instantly take ideas that we come up with and put them into production to provide solutions for our customers. One of the newest features we've added to our digital weight indicators is our user management system. Below we'll explain this new feature in more detail to show you how your organization may be able to benefit from this functionality.
Arlyn Scales User Management System
Users of our new Arlyn UpScale Indicator will be excited to learn about our new user management system that offers a wide array of functionality for scale owners. Scale data could be accessed previously, however, it was not possible to determine which user was accessing a scale at any given time. This has all changed thanks to our new user management system.
Now you're able to not only control access to the scale itself through user credentials, but you're also able to provide basic time management to help determine how and when your employees are accessing your industrial scale. For example, when printing or emailing data from a scale, you can determine who was logged in at the time when the work was completed as well as the exact time when the work took place.
It's simple to program. Simply access the user table under the Quick Action Menu by going to SETTINGS > SYSTEM > USER MANAGEMENT. Here you'll be able to view all of the users with authorization to enter the system as well as access their email address, role and whether they're currently an active user.
If you want to require user logins, be sure to check LOGIN REQUIRED. This will force users to enter their user credentials whenever the scale is rebooted.
Additional Features of Our Arlyn UpScale Touchscreen Indicator
Our user management system is only available for users of our Arlyn UpScale Touchscreen Indicator, which is an Android-powered touchscreen indicator that can be used in place of the traditional digital display indicator that's a fixture on most industrial scales over the past few decades.
Note that our Android-powered UpScale Indicator works with all scales – even other brands!
Below are some of the reasons why this new digital indicator is becoming extremely popular with our customer base:
Large touchscreen – Rather than a small display, the Arlyn UpScale Indicator features a 7″ HD IPS capacitive display to ensure that all data and menu options are easily readable.
Processing power – This touchscreen device features a Quad core processor as well 8 GB of storage and 1 GB of RAM to allow for fluid responsiveness whenever the device is in use.
Updated user interface – Gone are the boring monochrome displays that are synonymous with most industrial scales. Our touchscreen device has full color menus and an intuitive interface to ensure you and your employees won't have to train for long before you master this device's functionality.
Learn More About our Arlyn UpScale Touchscreen Indicator
Whether you're interested in our Arlyn UpScale Touchscreen Indicator because of the new user management features, or simply because you're in the market for a more user-friendly display indicator, feel free to reach out to the Arlyn Scales team online or speak to a representative live to get their suggestions for how to get the most out of your scale at 800-645-4301.