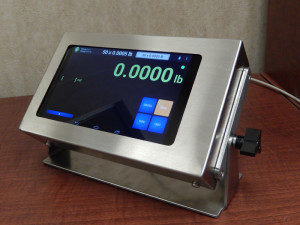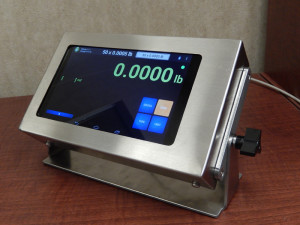 In the industrial scale market, there's little that's more important than the durability of a scale. Impressive specifications are great, but it really comes down to how well a scale holds up in harsh industrial conditions. At Arlyn Scales, we not only manufacture high-quality industrial scales, but we also ensure that they're able to stand up to the most rigorous conditions. In this article, we'll cover a bit of history about our company and then go into a few of the features that set our scales apart from some of our competitors.
An Introduction to the Experienced Team at Arlyn Scales
 Before we go into the actual scale features we offer that make our scales such an integral part of our customer's everyday lives, we thought we'd start out by telling you a bit about our company. We were founded more than 30 years ago, and have been headquartered in Long Island, New York during our entire existence.
Because of our US-based design and manufacturing facilities, we're able to constantly roll out new scale features that are difficult to replicate by companies that have disjointed design and manufacturing groups.
In addition to a wide array of scale features, because of our US based manufacturing process, we're also able to offer our scales factory direct to our customers for highly competitive prices. Because we don't have to rely on a complex distributor network we can pass a great deal of these savings on to our customers.
Key Features That Add to the Durability of Our Industrial Scales
Below are just a few of the key features that allow many of our scales to stay out in the field for many years.
Stainless Steel Load Cells 
One of the most important components of any scale is the load cell. At Arlyn Scales our industrial scales use stainless steel load cells for added durability. This is in stark contrast to many of our competitors who use weaker metals to cut costs. These weaker load cells are not able to handle harsh chemicals and typically need to be calibrated quite often. Our stainless steel load cells are recessed in the corners of our scale platforms for added protection.
All Stainless Steel Construction
If your scale is going to be regularly exposed to harsh chemicals, it may be beneficial to invest in one of our all stainless steel industrial scales. These are our most durable scales because not only are the load cells manufactured from stainless steel but so is the scale platform as well.
Stainless steel construction is especially important in environments where rust and corrosion are prevalent. These conditions are simply too harsh to use scales made from sheet metal, which is often the material of choice for many of our competitors.
For added protection, we also offer a triple epoxy coating that's infused with garnet particles to further protect your scale from rust and corrosion. This coating helps to prevent rust from forming underneath the coating itself, which is common among our competitor's scales that utilize a basic hardware paint that does little once scratched or chipped.
Low Profile Scale Platforms
At Arlyn Scales, our platform scales can regularly weigh extremely heavy items that weigh as much as 20,000 lbs. When weighing heavy objects, it's easy for a scale to quickly take significant abuse that can shorten its lifespan. To combat this, we offer low profile scale platforms with optional ramps that can make loading or unloading even the heaviest of items extremely easy. This not only helps to reduce worker fatigue, but it also helps to extend the lifespan of your scale.
Protective Housing for Arlyn UpScale Touchscreen Indicator
One new feature that we're extremely excited about here at Arlyn Scales is our Arlyn UpScale Touchscreen Indicator. This digital indicator is actually an Android powered touchscreen device that gives you full control over your scale from an intuitive, easy to use interface. To protect this device from harsh conditions, we've developed a stainless steel enclosure that's waterproof and will ensure your touchscreen device will always be protected and accessible regardless of the conditions in your industrial facility.
Custom Scale Options
While we offer a large array of off the shelf industrial scales, occasionally a customer will come to us with an out of the box idea for a scale that must be custom designed from the ground up. At Arlyn Scales we get excited about these opportunities to create a truly custom industrial scale that will meet the exact specifications of our clients.
Wide Array of Resolution and Capacity Options
 Regardless of your application, we likely have a scale that will meet your needs. If you need precision measurements, we offer our Ultra Precision Scales, and we also offer a wide array of strain gage scales with multiple capacities and resolution options. Feel free to reach out to our team today to learn more about our off the shelf models as well as our custom scale capabilities.
Reach Out to Our Team Today to Learn More About the Durability of Our Scales
As you can see, our scales offer some of the most advanced features on the market today. If you're interested in more information about any of the capabilities mentioned in this article, don't hesitate to reach out to our team directly at 800-645-4301. When you give us a call you'll be talking with one of the people that likely designed and/or manufactured the exact scale you're interested in purchasing. This level of customer service is hard to come by in any manufacturing business, but it's a regular occurrence when dealing with the team at Arlyn Scales.