Ultra precision scales from Arlyn can help you eliminate inefficiency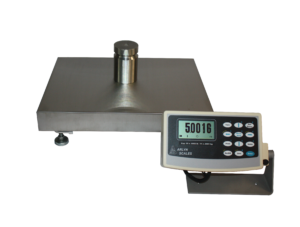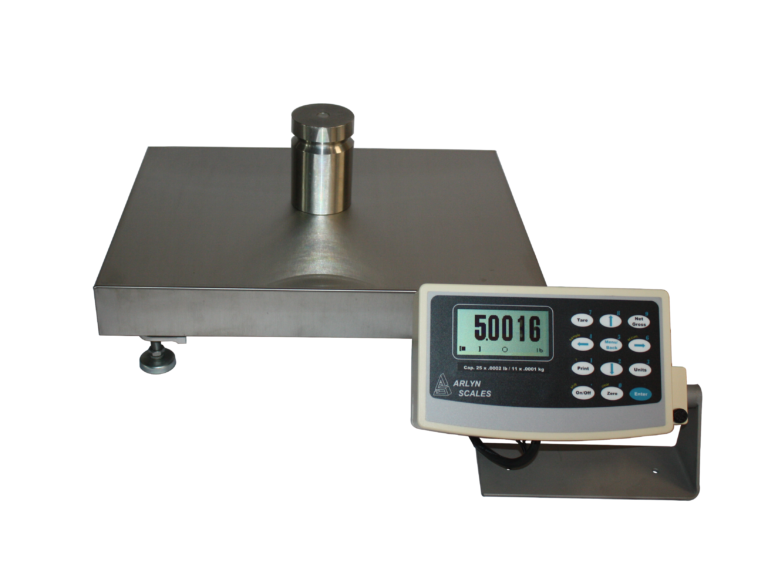 in your production line process. With the invention of the modern assembly line, many organizations were able to radically improve the speed with which they could produce their products. However, often these lines do not operate as efficiently as they could. Your industry can potentially streamline your production line process, thus saving time and money by using Arlyn Scales.
How Arlyn Scales Boosts Production Line Efficiency With Ultra Precision Scales
At Arlyn Scales, we've been designing and manufacturing scales for more than 30 years. For over three decades, we've been working with our customers to find ways that we can not only provide them with an accurate weighing instrument, but how we can actually improve the way their businesses function, which should in turn make them more efficient and profitable.
All of our scales are designed and manufactured in the US, in our New York based factory. Here we work on developing the latest scale technologies to help improve the daily lives of our customers. Several years ago, we began to develop what is now our internationally patented Ultra Precision Scale. This scale takes weight measurements in a completely different way than the most popular scales of the past several decades: strain gage scales and force motor scales.
Rather than measure stress or strain, which is how strain gage scales work, our Ultra Precision Scales measure displacement, which allows them to have superior precision capabilities while still boasting capacities of up to 1,000 lbs.
In addition to completely revolutionizing the scale industry, our Ultra Precision Scales also help organizations dramatically improve their production line efficiency in a variety of different ways, a few of which we'll go over in more detail below:
Arlyn Parts Counting Scales
When using typical parts counting scales companies often run into challenges and setbacks due to the fact that they're looking to weigh a large batch of small parts. The way most parts counting scales work is that they'll take a weight measurement of one item and then use that measurement to determine the number of parts in a larger batch of items. The problem occurs when the weight of the single item is less than the supported resolution of the scale. In these instances, traditional counting scales simply don't work well. That is until the Ultra Precision Scale from Arlyn Scales was introduced.
Our Ultra Precision Scales offer counting scales with highly precise measurements. Let's take our SAW-H scale, which has a capacity of 200 lbs., and a resolution of .002 lb. This means that you could obviously weigh a 200 lb. batch of parts that each individually weighed just .002 lb. If you need to weigh even smaller items, the SAW-X model has a 10 lb. capacity and a resolution of .0001 lb.
Production Line Automation with Arlyn Scales
If you're looking for additional ways to improve production line efficiency within your facility, our team would like to introduce you to our set point controller. This optional controller will help you automate a variety of tasks such as dispensing, filling and batching materials that takes place within your facility.
The set point controller can store up to 8 weight values that can be used to trigger all types of programmable logic (PLC) functions. When a certain value is reached, an alarm can be triggered, or a notification can be sent to someone via email to alert the team that a certain process has been completed.
Below are just a few ways that the set point controller can be used on the production line:
Filling or Removing Liquids from Drums – Easily automate the filling or emptying of liquids from drums in your facility with the set point controller. This piece of technology allows you to actually set two different target weights so that you can first slow the flow of liquid material before completely stopping it all together. This in turn helps to reduce waste and materials left in lines on your production floor.
Mixing Materials – Automate the formulation of complex products by setting a weight value for each component or ingredient, which should allow you to create an accurate mixing formula that can be used again and again within your facility.
Share and Store Data with Arlyn Scales
Data is becoming more important in any organization, regardless of size. The ability to gather data and act on it quickly is what separates successful companies from those that may not be around in the years to come. Thanks to Arlyn Scales' line of industrial scales, you can have automated access to weight data. Below are a few of the communication methods you can use to gain access to weight data from your scales:
USB – Connect a USB cable to your scale and instantly gain the ability to access weight data in your favorite spreadsheet or database application, as well as be able to control your scale right from your computer.
Ethernet / WiFi – Think of your industrial scale as a computer on your network. It can be connected via an Ethernet cable, or a WiFi connection to your corporate network. Once connected you can access weight data and control your scale from anywhere on your network, and if you have internet access, anywhere in the world.
Datalogging – For times when computer access is not convenient, you can always plug in a USB drive directly into your scale's USB port to download weight data for later analysis.
Learn More About Boosting Production Line Efficiency
We hope that you've learned the value of automation and technology when it comes to industrial scales and production line efficiency. To learn more about our Ultra Precision Scales, feel free to contact us by phone today at 800-645-4301 or through our online contact form.