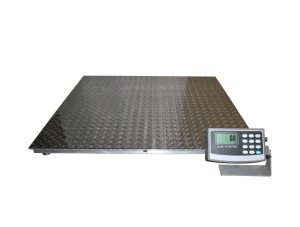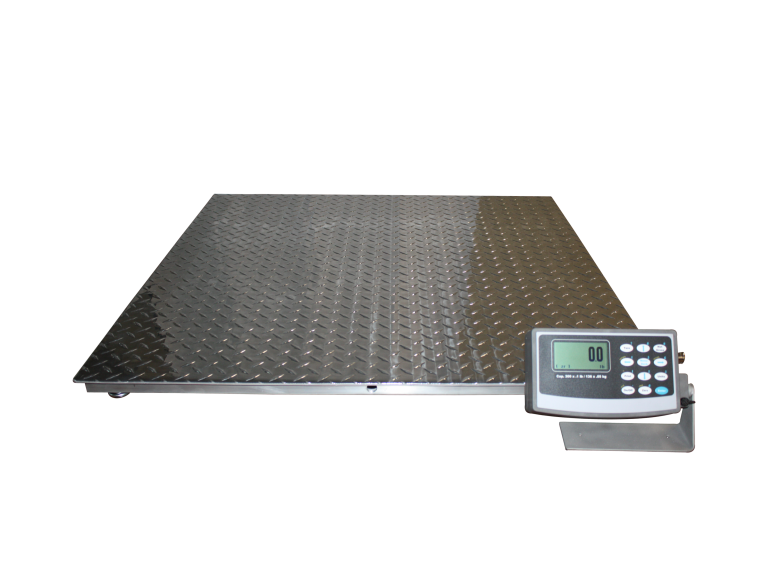 Facilities that must house and use hazardous or explosive chemicals often exhibit greater risk factors as well as a serious need to use equipment that is safe in these extreme environments.  Standard equipment used in manufacturing facilities, like a scale, can easily become a source of ignition, and in certain scenarios, they can cause serious damage to a facility as well as bodily harm. That's why a variety of strict guidelines regulating what scale manufacturers must follow when it comes to manufacturing have been enacted. In the industry, they are referred to as intrinsically safe industrial scales.
The Occupational Safety & Health Administration (OSHA) developed the National Electric Code (NEC), which provides a classification system that is based on how certain hazardous materials are handled in a variety of environments. The NEC also sets the guidelines for the proper installation of electrical wiring and equipment in manufacturing facilities.  If a location is to be deemed a hazardous one, all employees and manufacturers must abide by these regulations.
There are 3 different specifications used in this classification system:
Type – Identifies the type of hazardous materials that are being used.
Condition – Identifies any circumstances where this material may become a hazard.
Nature – Defines the flammable characteristics of a certain material.
Types of Hazardous Locations According to the NEC
In these locations, flammable gases or vapors exist in the atmosphere in such quantities to realistically have the potential for an explosion, if a source of ignition were to be present. Typically, locations that fall under this category include:
Aircraft hangers
Spray finishing areas
Utility gas plants
Petroleum refineries
Gasoline dispensing and storage areas
Any manufacturing facility that handles or stores liquefied petroleum or natural gases
A Class II hazardous location encompasses areas where combustible dust is present.  Combustible dust can often be suspended in air, and if ignited, can cause a powerful explosion.
Common Class II locations include:
Feed or flour mills
Grain elevators
Starch or candy producers
Plastics, medication or fireworks manufacturers
Sugar and cocoa production facilities
Any manufacturing plants that store, use or manufacture magnesium or aluminum powders
Hazardous locations that are considered Class III encompass any areas where fibers or flyings may be present during the storage, handling or processing of certain materials.  While these materials may not be present in the air, they will often collect around equipment, or light fixtures where heat or a spark can cause them to ignite.
Common Class III locations include:
Plants that process flax
Cottonseed mills
Cotton gins
Textile factories
Plants that cut, pulverize or shape wood and create sawdust, which can become flammable
Hazardous Location Considerations
The National Electric Code also defines the way a certain material exists in the location types that were mentioned above.  A Class I, II or III type can be designated as Division I or II.
In this environment, the hazard could exist in the normal operations of a facility or during frequent repair and maintenance.
In this type of environment, the hazard is confined to closed containers and systems, and should only be present during an accidental equipment malfunction or unintended breakage.  For example, closed drums with flammable materials may be placed in a room where the hazardous vapors cannot escape into the air, but can become a source of ignition if the drums were to leak.
Nature of Hazardous Substances
The final segment of the NEC classification system takes the properties of each individual substance and places them in different groups.  Each group refers to the classes mentioned above.
These groups only relate to Class I locations and are namely concerned with the ignition temperature of the hazardous substance, its explosion temperature and any other relevant flammable characteristic.
The only hazardous substance found in Group A is acetylene, which is a type of gas with high explosion temperatures.  This material is rare in the industry, which is why there is very little equipment available for this location type.
Group B also covers a small segment of Class I areas.  This grouping includes hydrogen and other similar materials.  In some instances, these materials may fall under Groups C or D based on certain NEC restrictions.
Groups C and D are the most common materials used in Class I groups and in turn make up the largest segment of Class I hazardous locations. Group C includes ether and similar materials, while Group D encompasses other common substances such as natural gas, butane, propane and gasoline.
For Class II locations, each group is based on the ignition temperature and conductivity of the hazardous material. Conductivity is especially important if metal dusts are present.
Group E covers all metal dusts. This includes aluminum and magnesium dusts and others with similar chemical natures. These dusts can be both conductive and explosive.
Group F covers areas that contain coal dust, carbon black, charcoal dust and other similar materials. While some of these materials can be conductive, they're all explosive.
Group G covers materials such as starch, grain dusts, flour and cocoa. These materials are explosive, not conductive.
Arlyn's Intrinsically Safe Scales
As a US-based factory-direct manufacturer of industrial scales and subassemblies, at Arlyn Scales, we're uniquely positioned to provide extremely specialized equipment for our customers.  Our ArlynGuard B, C, F, and P Scales have one or more components that have been tested and approved to be intrinsically safe for use in an impressive range of hazardous locations including:
Intrinsically safe for use in Class I, II, III; Division I; Groups A through G
Non-incendive for use in Class I; Division II; Groups A through D
Suitable for use in Class II; Division II; Groups F & G
Suitable for use in Class III; Division II
Each ArlynGuard scale is equipped with one or more of the following:
Model MKE-5-IS(-C) Digital Weight Indicator System
Load Cell Models 620-300-IS, 620-100-IS, 620-50-IS, 620-25-IS, 620-10-IS, 520-10000L-IS, 520-5000L-IS, 520-5000IS, 520-2500-IS, 520-1250-IS, 320-500-IS and 320-250-IS which are FM Approved components as per Approval Standard 3600, 3610, 3611 and 3810.
We offer several series of Intrinsically Safe Industrial Scales, which are outlined below:
These industrial bench scales are ideal for applications with a capacity between 5-150 pounds and have a resolution of 0.001 – 0.05 pounds.
Our Guard C cylinder scales are perfect for use with drums and/or cylinders containing hazardous materials. These scales have capacities of 60-400 pounds with a resolution of .02 – 0.1 pounds.
When it's necessary to weigh larger materials, our Guard P platform scales feature capacities of 500-1000 pounds and a resolution of 0.1 or 0.2 pounds, depending on the model you choose.
If your capacities fall between 2,500-25,000 pounds, our Guard F floor scales should work perfectly.  These scales feature a resolution of 0.5 – 5 pounds.
Still Unclear About Which Scale You Need?
If you're still a bit confused about which intrinsically safe scale you need for your application, don't hesitate to contact the experts at Arlyn Scales today.  With over 30 years of experience in the industry, we can help you choose a scale and also offer our insight based on your unique needs. Feel free to reach us toll free at 800-645-4301 or through our online contact form.