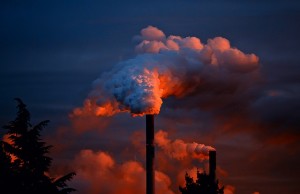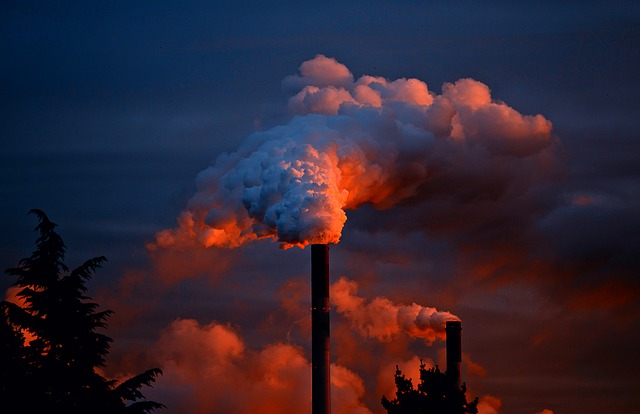 Commercial scales, also called "Legal for Trade" or "NTEP Certified" scales, are usually used in transactions where both the purchaser and the supplier are present. For example, a commercial scale would be used at your local deli, where the meat is cut and weighed in front of you, or in the candy store where root beer barrels are sold by the pound.
If you walk up to a counter and ask for one pound of root beer barrels and the merchant has to scoop out a pound of barrels in front of you, weigh it, and put a price tag on it, then a commercial scale is required.
Commercial scales are regulated by the National Bureau of Standards. They determine how the scale is allowed to operate, the accuracy requirements, how the price per pound must be entered, and how labels must be printed, among many other policies. These regulations are in place to prevent the merchant from cheating the customer. However, the accuracy requirements of these scales are not extremely high, as no one's going to feel cheated over 1/100th of a pound of root beer barrels.
However, if the candy manufacturer were packaging one-pound bags of barrels and labeling the contents as one pound, they would typically not have to use a commercial scale. They can package the candy any way they like, even by volume, so long as they guarantee that there is at least one pound of candy in the bag. The merchant could even have an industrial scale in his back room, where he makes his own one-pound packages, labels them, and puts them on the shelf for sale.
While industrial scales are not specifically designed to meet "legal for trade" requirements, many of them do. Industrial scales are typically designed to achieve the highest accuracy possible. They are also designed for use in industrial environments, which are usually harsher than your average deli counter or candy store.
At Arlyn Scales, our main focus is designing and manufacturing industrial scales that are precise, adaptable, durable, and high quality at the lowest cost possible. Because we manufacture our own products and their subassemblies, we're able to ship our products factory direct, which means some of the lowest prices on the highest quality equipment in the industry.
Strain Gage Load Cells for Industrial Scales
While any load placed on a scale's platform is transferred to the load cell, there are different kinds of transducers that can be attached to the spring element of the load cell. The spring element is the precision machined piece of metal that is attached to the underside of the scale's platform and the floor of the scale; when a load is placed on the platform, this piece of metal bends.
The most common transducers used on the spring element are strain gages. Over the last sixty or so years, strain gages have been the standard for industrial weighing equipment. The gages are attached to the section of the spring element called flexures, and the bending of the spring element causes the flexures to bend and cause a change in electrical resistance of the gages. The strain gages are wired together to form a Wheatstone's bridge, whose voltage output changes as the resistance of the gages changes. This voltage output is sent to an Analog to Digital Converter, which changes the output to a digital signal that is then sent to the digital indicator, where the output value is numerically displayed and recorded.
Often strain gage load cells are manufactured out of inexpensive metal, such as aluminum. While aluminum load cells aren't necessarily inferior, they are when it comes to the strain gage design. Because the flexures of a strain gage load cell needs to be fairly thin, a flexible metal like aluminum leaves the load cell vulnerable to damage from shock and overloading. Since we manufacture our own load cells, we have a choice in construction material, and we choose stainless steel for all of our strain gage load cells. Stainless steel improves the accuracy of the load cell, increases the scale's longevity and durability, and prevents inaccuracies due to distortion. This is especially important in industrial environments where loads of as much as 20,000 pounds or more are weighed everyday.
Ultra Precision Industrial Scales
One of the major dilemmas when it comes to strain gage scales is the dichotomy between capacity and resolution. A scale's capacity is the heaviest load the scale can accurately weigh, for example ten pounds or twenty thousand pounds. The resolution is the smallest increment of weight that a scale's numeric display can indicate, for example 0.1 or 0.0001. When it comes to strain gage scales, the higher the capacity of the scale, the lower its resolution and vice versa.
Once the need for extremely high resolutions became clear, force restoration scales served that market. However, these scales are expensive both to purchase and operate, prone to drifts in accuracy due to temperature and air current. The other, and maybe most important setback with MFR scales is the fact that they do not provide much in the way of capacity either. While higher resolutions are possible at higher capacities, these capacities top out at around 50 pounds.
However, there was still a market of manufacturers and researchers left underserved by both scales. After experimenting with various technologies, we found that Surface Acoustic Wave (SAW) was the best way to achieve extremely high resolutions (up to .0001 pounds) at far higher capacities than previously thought possible (500 pounds).
SAW transducers are inherently better than strain gages. With a transmitting transducer attached to one side of the spring element and a receiving transducer attached to the other, a surface acoustic wave is sent between them. The wave signal is detected by the receiving transducer, an amplifier magnifies it and sends it back to the transmitting transducer. The frequency of this wave depends on how far apart the two transducers are. When weight is placed on the platform, the distance between them increases and the frequency of the wave changes. By measuring this frequency digitally, we are able to determine how much weight has been applied.
SAW load cells are inherently better and more accurate, in part because there is no need to convert an analog signal into a digital one, they are more stable over time and increase the useful life of a scale, and they are not prone to drifts in temperature, unlike MFR scales. We also manufacture these load cells using a special aluminum alloy, which was chosen for its hardness, spring characteristics, lack of plastic deformation, and its temperature performance.
Get Help Selecting a Scale
If you're not sure what kind of scale best suits the work you do or the industrial environment in which you work, contact Arlyn Scales. Our customer support staff will walk you through the selection process and help you determine what features you do and don't need, helping you find the most accurate and cost effective solution available. Simply call us at (800) 645-4301 or contact us using the form on our Contact Us page to start the process today!