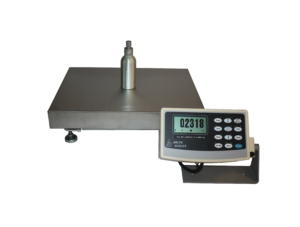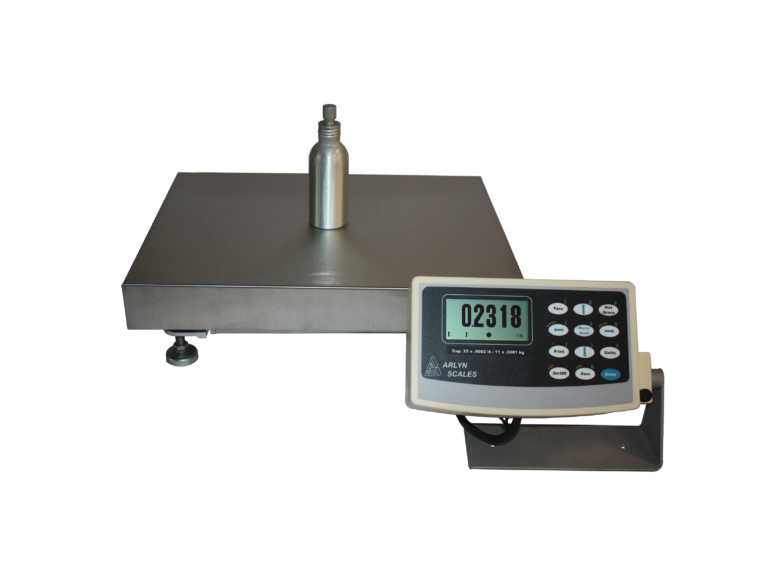 Weighing chemicals is not something that should be done by just anyone, with any type of scale. In fact, if you're not careful, weighing chemicals can be difficult and dangerous. Chemicals are typically stored in containers, where they can be hard to accurately measure. For this reason, it's important to weigh chemicals quickly and accurately to ensure accurate weight readings.
Look to Arlyn Scales for All Your Industrial Scale Needs
If you're unsure of which type of scale to purchase to weigh chemicals, it's important to first choose a scale manufacturer with the experience and products to meet your needs. At Arlyn Scales, we've been a leader in the industrial scale market for more than three decades and have developed a number of scales that are used by companies around the country to safety and accurately weigh chemicals.
There have been two primary drivers of our success over the past 30 years: innovation and customer service. We work extremely hard to take an 'outside the box' approach to industrial scale design and manufacturing which has allowed us to develop a number of new features that were previously unheard of in the industry. One of these features, our Surface Acoustic Wave technology allows us to accurately weigh certain items such as different types of chemicals that are otherwise difficult using traditional strain gage scales.
As mentioned above, another key to our long-term success has been our focus on the highest level of customer service possible. This focus on the customer starts with the fact that our company is headquartered in Long Island, New York. This means that not only are our scales designed in the U.S., but they're manufactured here as well. As more and more companies look to outsource their manufacturing processes to cut corners and save money, Arlyn Scales has remained committed to U.S. based manufacturing. We feel confident that a large part of our success is due to this commitment, which has allowed us to create high quality scales, and constantly innovate due to the close proximity of our design and manufacturing facilities.
Ultra Precision Scales Featuring Surface Acoustic Wave (SAW) Technology
One of the latest innovations to be designed in our Long Island factory is our internationally patented Surface Acoustic Wave technology. This technology is unheard of in the scale industry and powers our Ultra Precision Scales, a line of scales that pair the benefits of both strain gage scales with force motor scales, without any of the negatives of either type of scale.
Brief History About Scale Technology
To learn what makes our Ultra Precision Scales so special, you first have to understand how the load cell itself works. The load cell is arguably the most important part of any scale because it is the component that actually produces the weight measurement. In the past, the most popular type of load cell was called the strain gage load cell. This type of load cell measures the strain or stress of an object that is placed on a scale platform. To ensure an accurate measurement, a strain gage load cell needs to include sections, called flexures, which are extremely thin, which makes them especially prone to overloading as well as shock loading.
While strain gage scales are likely the most popular type of scale in use today, in the past if you were looking for more accuracy than a strain gage load cell could provide, you were left with one primary option: the force motor scale.
When it comes to precision weighing, which is often required for chemical scales, strain gage scales simply are not accurate enough to provide sufficient precision. Force motor scales, on the other hand, are typically accurate enough, but are extremely expensive, and can be prone to accuracy issues related to quick temperature changes. In addition, force motor scales are only readily available at capacities of around 25 pounds and below.
SAW Scales to the Rescue
Years ago, the owners of Arlyn Scales recognized the shortcomings of both strain gage and force motor scales and focused on developing a reliable alternative, which is now available in the SAW scale. This scale offers the best of both worlds because it measures displacement as opposed to stress or strain. This allows the SAW load cells to be much thicker, and more durable making them an in ideal fit for weighing liquid, gas and solid chemicals.
In addition to offering precision measurements, which are a virtual requirement in the chemical industry, Ultra Precision Scales powered by our SAW technology are also extremely accurate even at high capacities. While force motor scales are typically only readily available to about 25 lbs., SAW scales can be accurate at measurements up to 1,000 pounds. This high capacity coupled with accuracy was simply unheard of in the industry prior to our patented technology hitting the market. Whether you're looking to weigh extremely small amounts of chemicals, or large chemical drums, Arlyn's Ultra Precision Scales should be more than up to the task.
Don't Waste Money on Scales That Simply Won't Offer the Flexibility You Need
The truth is that you no longer have to spend thousands and thousands of dollars to purchase a precision scale that is capable of weighing a wide array of chemicals. The Ultra Precision Scale from Arlyn Scales is incredibly affordable and built to last for many years. Don't make the mistake of a purchasing strain gage scale that won't offer you the accuracy you need, or a force motor scale that will lack capacity. Simply purchase an Ultra Precision Scale, which offers the unique capabilities of both.
Reach Out to Arlyn Scales Today
 To learn more about our Ultra Precision Scales, feel free to call the scale experts today at 800-645-4301 or fill out our online contact form and we'll follow up as soon as we can. We look forward to serving your needs when it comes to finding the most optimal scale for chemical weighing.