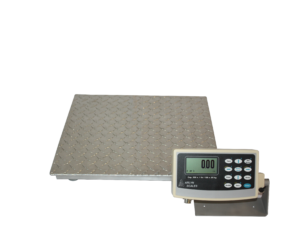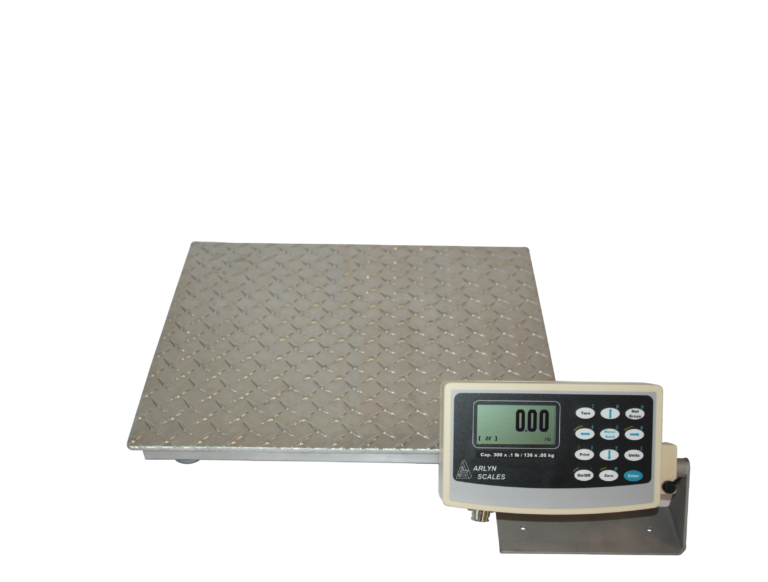 If you're in the industrial industry and need to accurately weigh materials, you're likely very familiar with the different types of industrial scales currently on the market. You understand their importance, and you may have had good or bad experiences purchasing them in the past.
At Arlyn Scales, we've been producing high quality industrial scales of all types for well over 30 years. In this time period, we've seen a number of our competitors come and go, but we've been fortunate enough to persevere during the ups and downs of our cyclical economy. We thought it would be a good idea to offer a guide to customers looking to purchase industrial platform scales in bulk. When you purchase scales in bulk, you're likely spending a significantly amount of resources and you therefore want to be provided with the highest level of service, and the best possible scales for your investment.
Read on to learn a few insights that we've picked up over the years, which hopefully will guide you in purchasing industrial scales in bulk. While we would hope that you would choose Arlyn Scales for all your industrial scale needs, if not, we still think this article is valuable to understand what to look for in your next industrial platform scale.
What to Look for When Purchasing Industrial Platform Scales in Bulk
As mentioned above, an industrial scale is the lifeblood of many manufacturing companies' entire operations. Because of this importance, it's critical that you do the proper research before deciding on a platform scale for your business. Below are just a few of the things you should be watching out for when it comes time to purchase a new scale.
U.S. Based Manufacturing
 When choosing which company to look to for your next industrial scale, you have loads of options. There are companies located here in the states, companies located across the world, and companies that may be headquartered here in the U.S., but have their scales manufactured elsewhere. When you're making a decision about purchasing one or more scales, it's important to know where your scales will be designed and manufactured.
At Arlyn Scales, we design and build all of our scales in our U.S. based factory located in Long Island, New York. This unique arrangement allows us to stay in sync with our customers based on any issues that arise. Our quality control, design and manufacturing teams all work hand in hand to ensure we're producing the highest quality scale available, all at a price that is reasonable. Companies that look to cut corners by manufacturing their scales overseas often see increased quality control issues, which in turn disenfranchises their customer base.
At Arlyn Scales, we're focused on producing the highest quality industrial scale above all else. We truly believe that if our scales are top notch, our customers will appreciate the quality and continue to buy from us in the future.
Factory Direct Bulk Pricing
Another benefit of working with a U.S. based manufacturing company like Arlyn Scales is that we're able to offer factory direct bulk pricing to our customers. This way you'll be able to work directly with our company to negotiate the best price for your organization. This is much different than many of our competitors who rely on an intricate distributor network, which in turn results in higher priced industrial scales.
Load Cell Material
 The first question you should ask a platform scale manufacturer, is what materials are you using to make your load cells? If you're confronted with a blank stare, or you hear any other material than stainless steel, then you may want to look elsewhere for your next scale.
The load cell is one of the most important components of any scale, and if it's not working properly, it can lead to inaccurate readings, which are a huge nuisance in any industrial application. Some scale manufacturers will attempt to skimp on costs by using inferior materials for their load cells, because these components are rarely seen.
At Arlyn Scales, we value the true importance of a fully functioning load cell, and all of our platform scales feature stainless steel load cells. In fact, we don't just use one load cell in our platform scales, but four instead. By recessing four load cells under the scale platform, we're able to offer more accurate readings even if an object is not placed directly in the center of our scale platform. Not only does the stainless steel load cell boost accuracy, but it also improves reliability and longevity as well.
Platform Coatings
 While we always recommend a stainless steel platform for corrosive environments, we understand that this may not be the most cost effective approach. In certain instances, our customers will need to cut costs by using a steel platform. It's critical that if you do choose to purchase a steel platform scale that you choose a company that provides a high quality galvanized epoxy that is applied to the scale platform to help reduce corrosion.
While many scale manufacturers will cut costs and simply coat their scale platforms in nothing more than a basic enamel paint, this paint can easily be chipped or scratched, and once the steel underneath is exposed, it can be extremely vulnerable to corrosion and rust. Even if the paint is mostly intact, the corrosion can quickly migrate to others areas underneath the coating, which could remain unseen for quite some time.
At Arlyn Scales, we offer a zinc-rich epoxy that comes standard on all our steel models. This coating helps to prevent scratches, and even if the scale does become scratched, the zinc reacts with the steel to ensure the exposed metal doesn't corrode or spread to other areas of the scale platform.
For our stainless steel platform scales, we offer an optional triple epoxy that is highly corrosion resistant and helps to prevent scratches and abrasions to help extend the life of your industrial scale.
Reach Out to Arlyn Scales Today for More Information
 We hope that a few of your questions surrounding platform scales have been answered with this in-depth guide. If not, we're always available to address your concerns. Feel free to call us toll free at 800-645-4301 or through our online contact form.