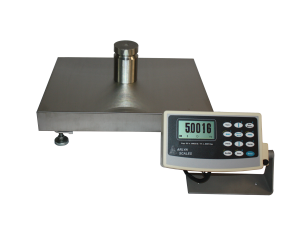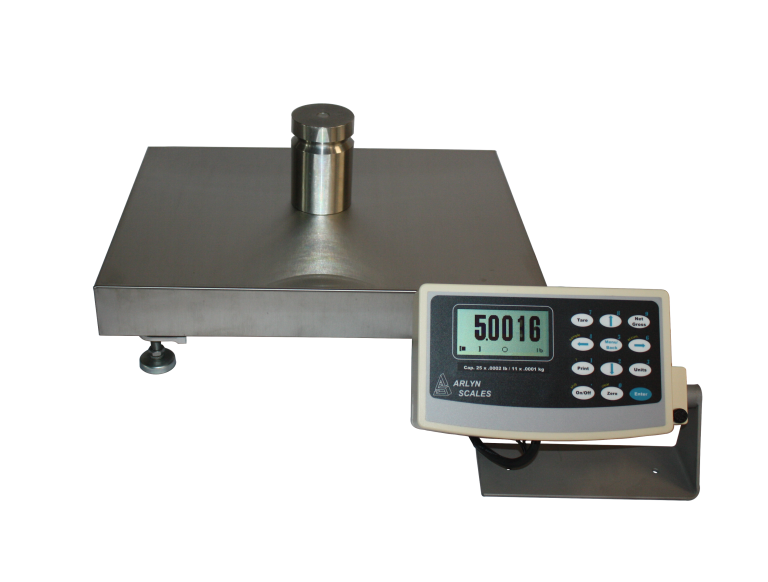 If you've recently purchased a scale from Arlyn Scales, we hope that you're enjoying it and that it's serving your needs well.  While our line of industrial scales meets the needs of the majority of our customers, we also offer a wide array of optional features that can help to further improve efficiencies within your organization.
One feature that is popular with many of our customers is the ability to add various types of printer attachments to our industrial scales.  Printers allow scale users to print out weight data, as well as other pertinent information for a variety of different reasons.
Types of Printer Attachments for Industrial Scales
At Arlyn Scales, we currently offer two different types of printers that can be connected to our scales.
Point of Sale Printers – These printers use the type of paper seen in cash registers, or Point-Of-Sale systems.
Standard Printers – These printers print data on label paper, or standard paper.
Why Purchase a Printer Attachment for an Industrial Scale?
There are a number of reasons why our industrial customers may choose to add a printer to their scale.  Below are just a few of the different ways that you can use a printer to add versatility to your industrial scale.
Storing Permanent Records – While many of our industrial customers have moved the majority of their data to the cloud, there are still a variety of instances where permanent records are required. In these instances, weight data can be easily printed out to be stored for later use.
Attaching Weight Data to Containers – Another way that our customers are using scale printers, is to print out and attach weight readings to containers. This allows scale owners to easily identify the weight of containers after they have been weighed.
Instances Where Computer Access is Not Feasible – Some of our customers are not able to position their scales in an area that has access to a physical computer. This makes accessing weight data digitally extremely hard.  In these instances, users can invest in a scale printer and produce hard copies of weight readings that can be used later for more detailed analysis.
Additional Features Available from Arlyn Scales
Aside from our scale printers, we also offer a wide variety of other features that are used by many of our industrial customers.  Below are just a few of the optional features that you can add to your scale, before or after purchasing it from Arlyn Scales.
Arlyn UpScale Touchscreen Indicator
At Arlyn Scales, one of our goals is to make all of our scales as user friendly as possible.  One area that we've felt needed a bit of an upgrade when it comes to user experience, was the display indicator.  For many years, scale manufacturers continued to use small, basic digital indicators that offered little versatility to scale owners.
As a way of breaking the mold, Arlyn Scales developed a powerful touchscreen indicator dubbed the Arlyn UpsScale Touchscreen Indicator.  This touchscreen device is powered by a robust Quad Core processor, and a 7-inch HD IPS widescreen touchscreen display.  The IPS display is used to ensure users can view weight readings from any angle, and under varying lighting conditions.
The unit is not only powerful, but also water resistant thanks to our injected molded enclosure and rubber gasket, which both help to keep water from making contact with the touchscreen display.
Our touchscreen allows users significantly more versatility when it comes to storing frequently used functions, and accessing weight data.  In addition, because of the ease of use, it takes little, if any time to train a new operator on how to use a scale powered by our UpScale Touchscreen Indicator.  At Arlyn Scales, we're convinced that touchscreen displays are the wave of the future in the scale industry.
PC Connectivity
While many of our customers need to print physical copies of weight readings for various reasons, keeping electronic records is also equally important.  Our scales allow users to access data through a variety of communication methods, a few of which are outlined below:
Flash Drive – In instances where a computer is not readily available, users can simply plug a flash drive into a scale's USB port to instantly download weight data. This data can then be transferred to any PC with a USB port for further analysis.  Our scales output data to flash drives in CSV format, which is easily viewable in most spreadsheet and database programs on the market today.
USB – If your scale is in close proximity to your PC, you can simply run a USB cable between the two. This will allow you to not only access weight data, but also control your scale from your computer.  Users have access to our USB Remote Software, which allows weight data to be easily imported into a host of Windows Applications including MS Excel and MS Access.
Ethernet / WiFi – One of the most innovative features offered by Arlyn Scales is our Ethernet & WiFi capabilities. If you have access to a corporate Ethernet network, you can simply plug your scale directly into your network.  If you do not have a dedicated Ethernet cable that can be ran to your scale, you can always connect our scale to your corporate network wirelessly.  With this type of connection, you can actually control and access your scale from anywhere, provided that you have an active internet connection.  This opens up a world of opportunities for you to keep a close eye on your business, while traveling.
RS-232 – With an RS-232, or serial connection you can share weight information with a variety of different types of equipment. This technology is what allows users to print labels, as well as operate computers and programmable logic controllers.  Users can also utilize our operating software, which has a print frame definition editor allowing custom outputs, which could include items like complex printed labels.
Interested in Learning More About Wide Array of Scale Features?
We hope that as you get to know your new scale, you'll investigate some of the optional features available to you such as printers, that can make your scale even more versatile and useful within your industrial facility.  For more information about the wide array of scale features offered by Arlyn Scales, feel free to contact us today at 800-645-4301.