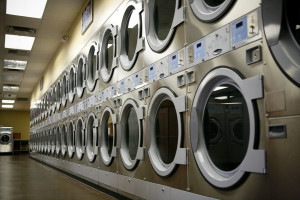 Businesses that regularly process large amounts of laundry have a wide variety of different tools at their disposal that can help them to more efficiently laundering process. For hotels, hospitals, laundromats, and dry cleaners, these tools help keep the supply of fresh linens and apparel regulated while also eliminating wastefulness in the process. One prime example of a powerful tool that these industries rely upon is the digital laundry scale. Available in a vast assortment of different configurations and sizes, digital laundry scales are a useful tool that allow housekeepers and laundry professionals to continually monitor the amount of laundry being processed. Many large laundry facilities feature machines that routinely process loads much bigger than those cleaned in private residences. In many cases, industrial laundering machines may clean in excess of several hundred pounds of laundry in one single cycle. Although these machines are specially formulated to accept massive amounts of laundry, it's absolutely crucial that personnel working in such environments precisely manage the amount of laundry that enters the machine. Carelessness that leads to overloading could potentially cause thousands of dollars in costly repairs, in addition to causing severe issues for the supply chain of the laundry supplied.
The many different kinds of digital laundry scales available make it easy for businesses to adapt available products to their particular needs. Some stationary scales are best suited for laundry rooms where apparel or linens will be weighed before entering the machine. Other businesses may prefer mobile laundry scales that can easily be moved by a single person. Not only do these devices allow one person to handle several hundred pounds of laundry at one time, but they are also practical solutions for situations in which housekeepers must collect laundry from multiple rooms. Hotels and hospitals are prime examples of this occurrence.
In addition to massive scales used to guarantee the safety of the laundry equipment, some businesses also use scales in order to charge their customers the correct amount on the laundry services provided. These companies generally charge for laundry by the pound, and an effective scale will make certain that the customer receives the appropriate rate. Such scales make it easy to determine the final cost of laundry services before the washing and drying process has begun.
If you are considering purchasing a digital laundry scale for your business, contact the helpful staff from Arlyn Scales today at www.arlynscales.com. With a huge selection of available scales for industrial purposes, one of the experts at Arlyn Scales will be happy to discuss your precise laundry scale needs with you and offer advice regarding products that might be best suited to your particular situation. A sales representative will be able to address any specific questions you may have. Furthermore, in the event that you need a modified scale for your business, you can discuss the different custom scale options with the representative.