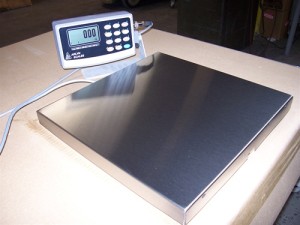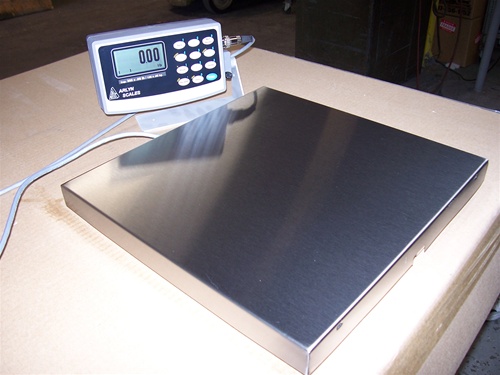 Electronic cylinder scales provide a useful method to measure the weight of liquefied gasses under pressure liquid in a cylinder. For the purposes of liquefied gases, the user wants to ensure reliable and accurate measurement to maintain high levels of product purity. Cylinder scales weigh gasses like liquefied chlorine, or sulfur dioxide. Originally, cylinder scales were user unfriendly and difficult to maneuver and load because the platforms were quite high. They were hard to repair and lacked indicators. They broke down easily from the corruptive gases and liquids and corroded easily from exposure. Most scales are produced to measure weight between 5 and 300 pounds. Make sure to look for the following things when considering which cylinder scale to purchase:
Make the loading of the gas filled cylinder easier by looking for a scale with a large platform. A scale that has expansive surface area (9.25 inches square to 14 inches square) but is not far from the ground (under an inch and a half) is ideal for accurate and easy loading
Make sure the platform is constructed of a durable material, preferably stainless steel. This material has to be built to withstand years of use, various weights, and heavy duty lifting and loading with potential damage to the surface. Find a platform that includes overload protection to keep from overwhelming your platform with product.
Look for a scale with no moving parts! This ensures an accurate scale reading, as well as an additional safety option.
Compare and examine the weight resolution of different models. You want to be as accurate as possible, so look for an excellent weight resolution.
A fully functioning indicator will do wonders with an easy to read screen, large digital typeface and it should accept different outputs, including 4-20 ma or 0-10 v.
A warranty from a well established company that is eager to help provide you with the level of service you need.
An extensive list of additions that you can make to your scale to enhance the productivity. Consider small additions like memory card data logging, rechargeable battery packs, a label, paper, and card printer. There are ports for computer and printers to record, log, and reproduce the data recorded by the scale. Examine the needs of your current operation and budget these time saving additions in where necessary.
Before using your new scale, make sure it is at room temperature. Try it out a few times by placing a lighter object on the scale and allowing the indicator to record weight and then come back to zero to rest. This will help the scale calibrate to your needs. After weighing cycles are completed, you should adjust the indicator to 0 in order to stabilize the scale
An effective cylinder scale is a necessary addition to your small treatment plant, well head, booster station and/or various industrial plants. Researching the different types of scales available will allow you to make an informed decision that will positively impact the goals of your company.