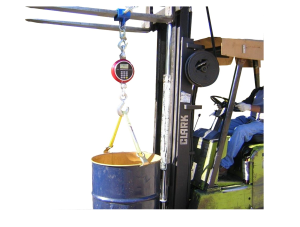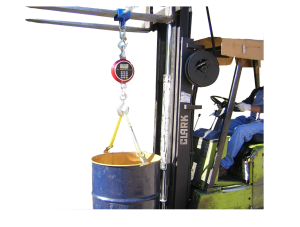 You've heard the phrase "kill 2 birds with 1 stone"—right?
If you have, and you know what it means, then you probably know this phrase is a positive one. When something kills 2 birds with 1 stone it accomplishes 2 tasks with 1 action. It multi-tasks. Which is usually a good thing.
So, what does this have to do with Industrial Crane Scales?
Perhaps you guessed it: Industrial Crane Scales help businesses kill 2 birds with 1 stone every day.
Save Time and Money with Industrial Crane Scales
Industrial Crane Scales come in handy for businesses that use cranes to transport objects in whatever which way. And, like most machinery, cranes have maximum capacities for the amount of weight they are permitted to carry.
Let's say a business uses a crane with a maximum capacity of 2,000 pounds. The crane cannot carry objects exceeding 2,000 pounds, but it's not always simple to determine how much objects weigh.
If the business has a platform scale, then it might not be too difficult to measure 1 or 2 bulky items to ensure they do not weigh more than 2,000 pounds; however, if there are a lot of heavy items to weigh, then this task could take a lot of effort and time.
And that's where Industrial Crane Scales come in: Industrial Crane Scales are affixed to the booms of cranes and measure large objects as the cranes lift the objects. With Industrial Crane Scales, there is no need to measure objects before lifting them. Business can do it all at once!
Industrial Crane Scales are undoubtedly capable of saving companies effort and time, which in the business-world are terms synonymous with money.
By eliminating the step of measuring objects before lifting them, Industrial Crane Scales successfully help business kill 2 birds with 1 stone. And the best part? You can find high-quality and affordable Industrial Crane Scales online today!
Shop Industrial Crane Scales Online Now
Businesses that are in need of highly accurate and well-made Industrial Crane Scales can find a top-of-the-line series on Arlyn scales' website.
Starting at $999, Arlyn Scales manufactures 3 different maximum capacity/readability combinations of Industrial Crane Scales, which include:
2,500 pounds x .5 pounds / 1,000 kilograms x 200 grams ($999)
5,000 pounds x 1 pounds / 2,000 kilograms x 500 grams ($999)
10,000 pounds x 2 pounds / 4,000 kilograms x 1 kilogram ($1,299)
We recommend customers buy scales with maximum capacities near, but higher than, the heaviest loads they expect to measure.
Arlyn Scales manufactures a series of high-quality, affordable, and durable Industrial Crane Scales. Read on to learn more about the features and benefits of Industrial Crane Scales by Arlyn Scales.
What Does an Industrial Crane Scale Look Like?
The best way to describe an Industrial Crane Scale is to say it resembles a box with 2 hooks attached to it, a hook on the top and a hook on the bottom. The box part is where all of the measuring instruments of the scale are stored, in addition to a LCD screen, which is where weight readings are displayed.
The top hook on an Industrial Crane Scale is what secures the scale in place, whether it is attached to a crane, boom, or cable suspended in the air. The bottom hook latches onto whatever object is being measured, and simultaneously carried, by the scale and crane. The hook on the bottom swivels, which makes it easier for the scale to measure objects and ensures the objects are secure while being carried.
Industrial Crane Scales can be mounted to any type of crane, including: truck cranes, gantry cranes, and forklift-mounted cranes.
Features and Benefits of Industrial Crane Scales by Arlyn Scales
Arlyn Scales designs and manufactures their series of ARC Crane Scales in one location: Long Island, New York. Like all of Arlyn Scales' scales, ARC Crane Scales are shipped from Arlyn Scales' factory, which makes them affordable. Plus, Arlyn Scales uses the best quality components to create ARC Crane scales.
Here are just a few features and benefits of Arlyn Scales' ARC Crane Scales:
Stainless Steel Load Sensor:ARC Crane Scales feature a single, sturdy, stainless steel load sensor. The stainless steel construction of the load cell provides protection from nature's elements, overloading, moisture, and corrosive substances.
Tough Housing for Load Sensor: The load sensor in an ARC Crane Scale by Arlyn Scales is kept in a red polyurethane and alloy aluminum housing. This extremely protective housing allows ARC Crane Scales to successfully survive threatening environments.
Supreme Accuracy: Arlyn Scales' Industrial Crane Scales deliver accurate results within .1% of the loads' actual weight.
Large Digital Indicator: ARC Crane Scales by Arlyn Scales have Large Digital Indicators, which display weight readings in huge 1-inch graphic digits. The indicators make it easy for operators to see weight readings from any distance and weight readings appear in just .4 seconds.
Easy Calibration: Arlyn Scales uses our own custom calibration software program in all of the industrial scales our company manufactures. This software allows the scales we create to recalibrate themselves, which ensures accuracy and prevents weighing errors.
Data Hold Function: ARC Crane Scales feature a Data Hold Function. This allows operators to easily store weight readings for recordkeeping.
Learn More About Arlyn Scales' ARC Crane Scales Online
You can learn more about ARC Crane Scales today by visiting Arlyn Scales' website. For example, you can find out more about the upgrades available for ARC Crane Scales, like: Counting Function, Set Point Controller, or Time and Date Output.
Visit Arlyn Scales' website today to read in-depth descriptions of every feature of ARC Crane Scales. Then, check out Arlyn Scales' selection of 2,500-, 5,000-, and 10,000-pound capacity ARC Crane Scales.
Contact Arlyn Scales With Questions or Comments
Reach out to Arlyn Scales' knowledgeable staff today by calling us at 800-645-4301 or fill out our online contact form. Our team will be happy to answer any questions you have about our ARC series scales or any of the industrial scales Arlyn Scales designs and manufactures.