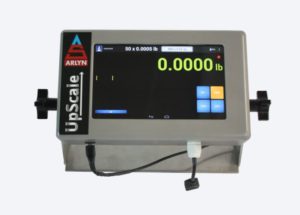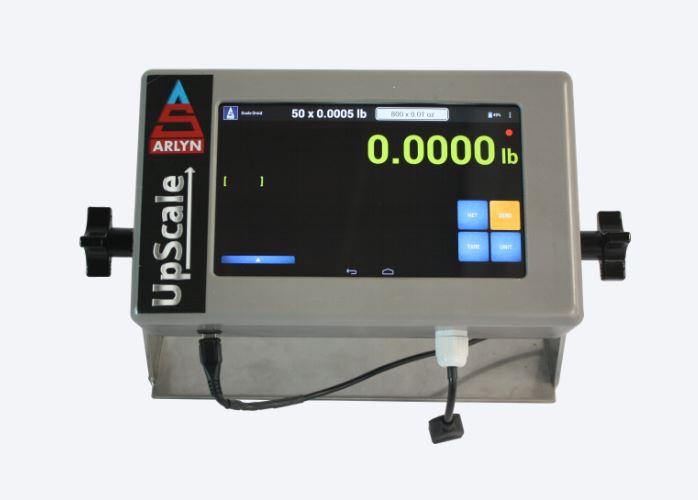 One of the mainstays in the industrial scale industry is the display indicator. When scales were first invented, an analog display indicated an item's weight, but as technology improved digital indicators became more popular and are still in use today. While digital display indicators are often sufficient, a few years ago we decided to investigate whether we could bring the same level of innovation to the display indicator that we've brought to so many other aspects of the industrial scale. What we found is that there was quite a bit of room for improvement, which is why we've recently released the . This completely revolutionary display is a true gamechanger for the entire industrial scale industry.
A Brief History Regarding Arlyn Scales
At Arlyn Scales, we've been designing and manufacturing scales for more than 30 years. In this time, we've often gone against the status quo when it comes to our high-quality industrial scales. A few things that set us apart from our competitors include:
US Based Manufacturing –

All of our scales are designed and built here in Long Island, New York. Our experienced employees work hard each and every day to build what we think are some of the best scales in the industry. Our focus on quality and our commitment to our customers has allowed us to grow our business over the past several decades, while also introducing a number of scale features that have revolutionized the entire industry.

Factory Direct Pricing –

Our US based manufacturing facility offers a number of key advantages, one of which is our unique pricing model. Rather than relying on a team of distributors to deliver our scales to our customers, we've instead chosen to sell our products factory direct. This helps us to keep our costs down and develop a tight connection with each of our customers. This level of intimacy has allowed us to stay in constant contact with our customers to see how they use our scales and listen to their suggestions for how we can improve the products that we sell. This tight connection with our customer base is how several of our unique scale features were first born, including the Arlyn UpScale Touchscreen Indicator.

Custom Designed Industrial Scales –

We've supplied industrial scales to all types of different industries and have found certain situations where one of our off the shelf models wasn't sufficient. In these instances, some scale manufacturers would simply tell a customer that they needed to look elsewhere for a scale that met their needs. At Arlyn Scales, we're excited by these opportunities to work closely with our customers to create a custom designed industrial scale that perfectly meets your needs. This level of customization is only possible because we control all aspects of our design and manufacturing processes.

A team of Experts Available by Phone –

If you're a current customer or just interested in learning more about our line of industrial scales, you can always pick up the phone and talk with one of our staff members. The majority of our employees have several decades of experience in the scale industry and should, therefore, be able to answer any question you may have related to our products. Unlike other scale manufacturers, when you give our customer service line a call, you'll actually be talking with the very individuals who had a hand in designing and manufacturing your industrial scale.
An Introduction to the Arlyn UpScale Touchscreen Indicator
As mentioned before, our Arlyn UpScale Touchscreen Indicator is one of the newest and most innovative features that we've released within the past few years. It's a massive upgrade from the traditional digital indicator that has been a staple among industrial scales for so long. At Arlyn Scales, we wanted to develop something that gave scale owners much more versatility when it came to controlling their scales. Below are just a few of the features of the UpScale Touchscreen Indicator that we're sure you'll enjoy.
LCD Color Touchscreen Display –

Most display indicators feature a basic monochrome display, whereas the Arlyn UpScale Touchscreen Indicator features a large, 7" HD IPS touchscreen featuring a high resolution of 1024×600. No longer will you have to push small buttons, or squint to read a small display.

User-Friendly Graphical User Interface –

Each button and menu was designed with a purpose in mind. There's no need to read a complex manual to learn how to use the device, as each button and menu should be intuitive to the user.

Water Resistant Enclosure –

While some may worry about the electronics of the touchscreen device getting damaged based on harsh environmental conditions, this is not a concern as the device is housed in a water-resistant injection molded enclosure. This enclosure features a rubber gasket to help keep moisture at bay. An optional stainless steel enclosure is also available for additional protection.

Powerful Processor –

This touchscreen device is powered by the Android operating system as well as 8GB of storage and 1 GB of RAM, which should allow you to perform any task with ease.

Wide Array of Communication Options –

Access weight data with ease thanks to this device's support for many communication options including USB, WiFi, Ethernet, RS-232, and more.

Stainless Steel Mounting Bracket –

The Arlyn UpScale Touchscreen Indicator also comes equipped with a stainless steel mounting bracket that allows you to swivel the display to ensure you're always able to see the display. You can also mount the device using the stainless steel bracket to a table, the wall, or any other convenient spot.
Learn More About our Arlyn UpScale Touchscreen Indicator Today
We hope that you're as excited about the new Arlyn UpScale Touchscreen Indicator as we are. If you'd like to learn more about the many capabilities of this new device, feel free to reach out to us by phone at 800-645-4301 or send an email using our online contact form. We look forward to showing you more of the wonderful capabilities of this revolutionary touchscreen display.