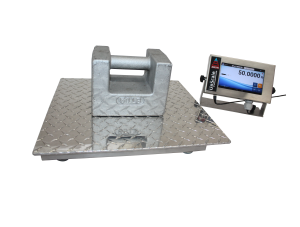 Thankfully, we live in an era where health and safety is seen as being of paramount importance. Gone are the days when accidents were simply seen as a "side effect" of working, and hazards were dealt with only when an accident occurred. Eventually industries were regulated, mechanisms for compliance and enforcement were put in place and companies wised up and realized it in everyone's interest if accidents did not occur in the first place!
Some accidents are more devastating than others, and perhaps there is nothing more dangerous than working with combustible materials. An explosion can result in significant damage to pieces of equipment often rendering them unrecoverable, not to mention injuries and even possible loss of life to the people operating the equipment.
If you work with combustible materials and you are involved in the weighing process, then you will understand how important it is that your scales are intrinsically safe. Any issues – no matter how minor – can cause major incidents, so all safety considerations need to be fully taken care of.
"Intrinsically Safe" Explained: What Does It Mean?
Of course anyone who manufacturers scales can't say that the scales they make are "intrinsically safe." Fortunately, there are standards that manufacturers must adhere to before they can make such claims, and the "safe" claims must be suitable for the environments where they will be used. For example, scales that are deemed "intrinsically safe" for combustible materials will not automatically be deemed "intrinsically safe" for all chemicals.
In the USA, classifications for hazardous materials and what qualifies as intrinsically safe is set by OSHA – the Occupational Safety and Health Administration. There are three classes of combustible materials:
Class II
Materials with a combustible flashpoint above 100 degrees and below 140 degrees
Class IIIA
Materials with a combustible flashpoint above 140 degrees and below 200 degrees
Class IIIB
Materials with a combustible flashpoint above 200 degrees
Note that to be considered combustible, a material must have a flashpoint (i.e. the temperature that is reached when the material has the capability of bursting into flame) of over one hundred degrees. Any material with a flashpoint less than one hundred degrees is considered "flammable." This is to differentiate materials that catch fire easily (i.e. "flammable") from those that have to reach higher temperatures (i.e. "combustible").
                         Infographic: illustrating the difference between combustible and flammable.
For a piece of equipment to be considered "intrinsically safe" when it comes to combustible items it must meet OSHA's satisfaction that it will not, by operation, cause the combustible items to reach a temperature anywhere close to 100 degrees.
In addition, most companies that work with combustible items also typically deal with flammable items. A definition of a flammable item – according to OSHA – is any item that catches fire when subjected to heat. Flammable materials typically have different flashpoints, for example, gasoline has a flashpoint of minus forty-five degrees, whereas ethyl alcohol, which is the intoxicating ingredient of most alcoholic beverages, has a flashpoint of fifty-five degrees.
It is worth remembering it is not typically the combustible or flammable material that triggers ignition, but the vapors given off. This is why you do not need to apply an ignition source directly to gasoline in order for it to ignite, even if it is at a temperature below freezing.
This is important in a workplace environment as any damage to a drum that contains combustible or flammable material cause the release of vapors, which has potentially devastating consequences.
Intrinsically Safe Scales for Combustible Materials from Arlyn Scales
We have several kinds of intrinsically safe scales for you here at Arlyn Scales, as follows:
The "B" Series (B5, B10, B25, B50, B100, B150) – Bench scales.
ArlynGuard B – Bench scale.
ArlynGuard C – Cylinder scale.
The "C" Series (C6, C30, C40) – Cylinder scales.
ArlynGuard F – Floor scale.
All these scales meet OSHA standards for safety, and will enhance your production processes. They have been classified as intrinsically safe in many classes and divisions – just review the information attached to the product descriptions on our site.
All scales come with different capacities and resolutions. If you are unclear about the specific capacity and resolution that will suit your company's needs, please speak to us and we'll match you to the scale that is perfect for your operation. Arlyn Scales has been innovating and manufacturing scales for 30 years, so through our experience we can answer most of your questions.
Our models all come with graphical digital display indicators on a stainless steel swivel mount. There are also many useful upgrades available, such as part counting functionality and an infrared communication interface.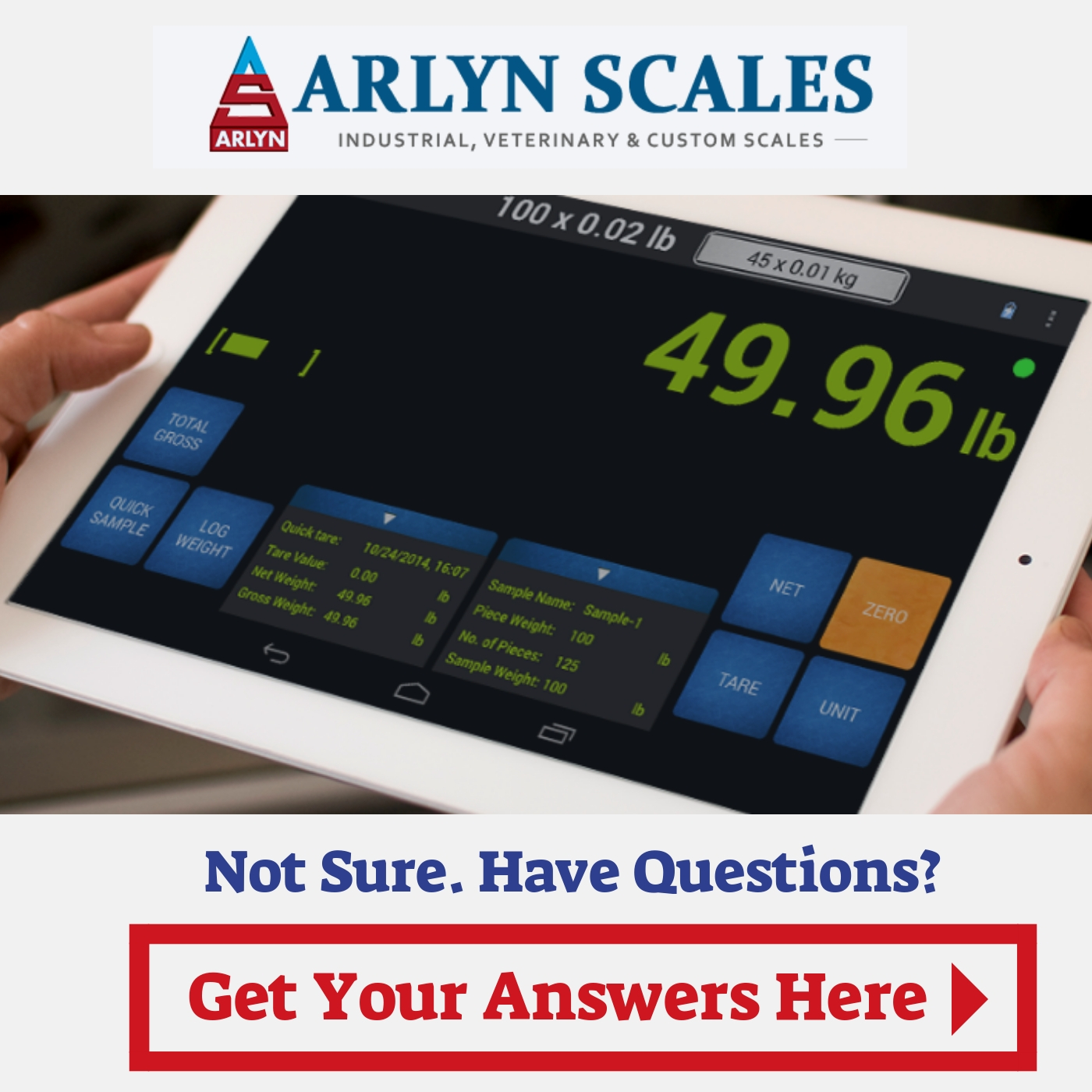 If you would like to find out more about our scales that are intrinsically safe for combustible materials, then please do not hesitate to get in contact with us here at Arlyn Scales. Our team of scale experts is always on hand to discuss any aspect of your industrial scale needs. We truly are the perfect match for your business – contact us anytime using the online contact form available on our website.