If you're in the market for a new industrial scale, you've likely already scoured the internet for reviews, and information on the various options you have when it comes to a new scale. The internet is full of information, so it can be difficult to know who to trust, and what to look for in terms of a high-quality industrial scale. You also want to know how to select the right capacity load cell.
Load cells determine your results, depending on variations in temperature, any wind loading, area vibrations, response time to weighing, and proper alignment of equipment. That's why their varying capacities affect business operations.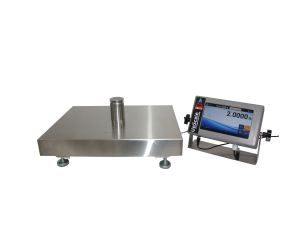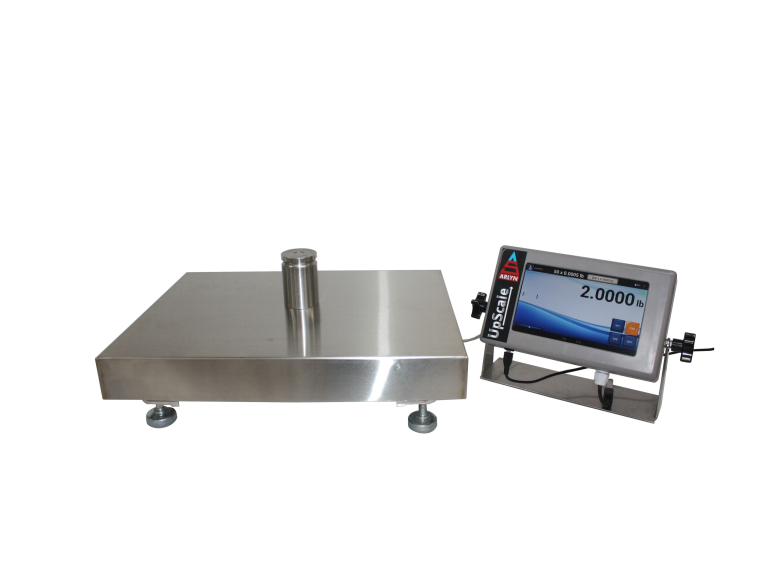 Arlyn Scales – Your Experienced Team Of Scale Experts
An industrial scale is a piece of equipment that will likely get quite a bit of use in your facility, so it's important that you trust the company with which you're going to do business. Unlike many of our competitors, Arlyn Scales does things a bit differently when it comes to the design and manufacturing process. Rather than manufacturing our scales overseas, we actually design and build all of our scales in the US, in our Long Island, New York factory.
All of our design, manufacturing, and quality control teams work alongside each other. This teamwork ensures all of our scales are built to the incredibly high standards that we set when our company was founded more than 30 years ago. We believe in staying updated on the newest technology to give manufacturers accurate, sensitive measurements.
When you purchase a scale from Arlyn Scales, you'll work directly with our factory to design and choose an industrial scale that perfectly fits your needs. If our off the shelf models aren't sufficient, our design teams can immediately go to work creating a custom scale that better meets your needs.
This factory direct approach to running our business has allowed us to create a loyal following of customers. As a result, we can also keep our costs down because we don't have to pay commissions to a large team of distributors located around the country.
Pay Close Attention To Your Scale's Load Cell
When you're purchasing an industrial scale, you'll likely inspect the scale platform, possibly the display indicator, maybe the frame. Chances are, however, you won't go so far as to pay much attention to the load cell.
We don't recommend ignoring this step. Not examining the material used to build your load cell as well as its capacity can cause big problems once you actually start to put your scale into daily use. Usually, they are a type of metal that has excellent elastic properties.
If you're not familiar with a load cell, it's likely the most important component of any scale. A load cell is a type of transducer that's used to create an electrical signal which has a magnitude that's directly proportional to the weight of the object that's being measured on the scale.
Not all load cells are created equal. In fact, many scale manufacturers will manufacture their load cells from inferior metals such as aluminum, whereas at Arlyn Scales all of our strain gage load cells are manufactured from stainless steel for added durability.
Benefits of Stainless Steel Load Cells
The benefits of stainless steel load cells are many. First off, these load cells are able to withstand overloading, which is when a load is placed on the scale platform that exceeds the scale's weight capacity, and shock loading, which is when a load is dropped from a height directly onto a scale platform. Inferior load cells would have significant problems with both of these scenarios, but at Arlyn Scales, our stainless steel load cells are more than up to the task.
In addition, the stainless steel construction allows our load cells to stand up to a variety of caustic chemicals, which are all too common in a wide array of different industries. It is corrosion-resistant, is rustproof, and has a high heat threshold. The material holds up well in various environments as a result and reduces costs in the long run.
This ruggedness also allows our load cells to last much longer than some of our competitors, who rely on inferior load cell technology. Durability matters when you are weighing large amounts of products on a regular basis.
How To Choose The Right Load Cell Capacity?
If you're unsure of the right capacity scale to purchase, you'll want to ask around to see what types of items you'll need to weigh. These can include chemicals, raw materials, finished goods, or even livestock. Once you have a consensus of what will be weighed, you'll need to determine how precise the measurements will need to be.
Are you weighing small amounts of chemicals where precision measurements are required? If so, you'll want to investigate our Ultra Precision Scales, but if you're simply looking for accurate readings where precision is not necessarily required, our strain gage scales should be sufficient.
Environment and manufacturing purposes are another important factor. Some chemicals and materials will expand in certain operating temperatures, or decrease; this affects the resulting readings. How important are accurate requirements in your line of business? Once you answer that question, then you can gauge sensitivity.
Any potential changes in weather affect measurements. We have mentioned wind loading, which can happen indoors or outdoors. It refers to when the wind from natural forces, fans or air conditioning would put extra force on the loading cell and skew measurements. Ascertain if the weather would need to be blocked out for more accurate reading.
It's always a good idea to purchase a scale that's able to handle in excess of whatever you'd like to weigh. This way your scale will not be straining to provide accurate measurements each and every time that you use it. It's also less likely that the excess weight will cause any damage to the equipment. Keep in mind that with strain gage scales, as the capacity increases, the readability decreases.
Additional Scale Features To Investigate
Once you've settled on a scale with a high-quality load cell, you may also want to investigate some additional features that could be beneficial for you and your team. A few of our most popular scale features include:
Communication Options – You'll want a scale where you can quickly and easily access weight data via your computer. Our industrial scales offer support for data transfer using USB, Ethernet, WiFi, RS232, and other communication methods.
Setpoint Controller – With our optional setpoint controller you can actually turn equipment on and off based on a weight reading. This way you can automatically turn various machines on and off once a certain weight has been reached. This can help to reduce the amount of human intervention that's required to formulate various products within your industrial facility.
Low Profile Scale Platform – If you're weighing large items, the height of your scale platform can play a big role in how easy it is to load or unload items. Our industrial scales feature a low profile platform that can be used in conjunction with an optional ramp for easy loading and unloading.
Do You Still Have Questions Concerning A New Industrial Scale from Arlyn Scales?
We're glad that you arrived on our site and are looking for more information related to industrial scales. At Arlyn Scales, we've been a fixture in the industrial scale industry for more than 30 years. We have countless satisfied customers who've purchased scales from us over the past several decades and continue to come back to us whenever they're in need of additional weighing instruments.
While we do our best to provide detailed information on our website concerning our scale technology, we understand that you still may have questions prior to purchasing your first industrial scale. To speak with one of our scale experts, don't hesitate to contact us through our online contact form.