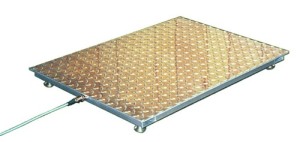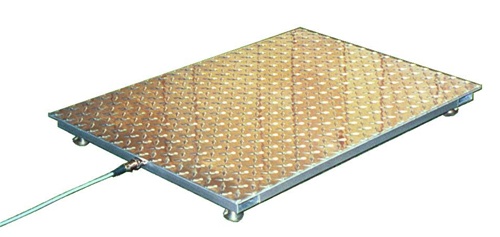 Weighing livestock is not always the easiest task. That's why farmers and livestock owners use portable livestock scales to accurately weigh their livestock. These scales are usually chosen since they can also be used under various conditions without limitations.
The weight of larger and heftier animals requires the strength of durable scales like portable livestock scales. Farmers, ranchers, and even veterinarians usually use these scales for several purposes. Whether it's to ascertain the animal is a healthy weight to help determine their health status or it's to check the change in weight to track an animal's growth rate, the scales can be used in an array of locations.
Types of Animals Weighed
Portable livestock scales weigh a variety of animals including, but not limited to:
    Cattle
    Horses
    Sheep
    Alpacas
    Pigs
    Dogs
    Cats
    Goats
    Llamas
Portable livestock scales can pretty much weigh animals ranging from different sizes. Both small and large animals can be kept track of regardless of their varying weights thanks to the versatile nature of this particular type of scale.
Livestock Showcase Weighing
The degree of accuracy these scales provide in weighing livestock can't even be found in the books of a legitimate accounting firm. When animals are placed for sale, the last thing a buyer or seller would want is to have an inaccurate reading.
Weight is a major factor that influences the decision process of a buyer, as well as that of a seller. So, a false interpretation of data offered can result in a failed business deal and long-term damage for the seller, since they'd most likely lose a customer.
These scales are so precise, they can actually calculate results up to 1/10th of a pound to ascertain that one can pay even the closest attention to detail. Many times, farmers and harvesters use livestock scales to weigh grain so as to measure the yield and organize their sales volume and profit.
The Competitive Use of Scales
Athletes use livestock scales to compete, too; specifically, competitive horse racers. Due to the fact that competitive horse racing requires accurate readings, it's crucial to make sure readings don't miss even the smallest measurement. For instance, if a racer assumed their horse weighed even a 1/10th of a pound more than their actual weight, that could make a difference at the finish line, ultimately affecting the racer's chance of getting first or second place.
Additionally, livestock scales come in handy for 4-H projects. With the right scale, the youth can be properly taught about the animals and be ready to succeed at livestock shows, as well as their community.
A Veterinarian Essential
As mentioned earlier, vets can get accurate weight readings of their animals to determine their health status. Seeing as how vets generally travel and connect to several computing devices, these scales are extra convenient. They can be tailored to the unique needs of each veterinarian.
Stability at Its Finest
Portable livestock scales are stable against motion, too. Animals don't tend to stand still in general, let alone while being weighed. With these scales, even if an animal moves around, the accuracy of their weight reading is unaffected.
Since portable livestock scales are designed to withstand movement while still providing an accurate weight reading, the livestock standing on the scale can shift motion and squirm around. This feature is particularly beneficial for veterinarians treating animals that find themselves out of their element, without their owner being by their side.
The Scale's Chief Features
1.    Robust Core. Even though these scales have a smaller stature, they are more convenient for animals to step on thanks to the extra low platform heights. Animals are easier to handle with the portable livestock scale since they don't usually have any trouble stepping onto it. Moreover, these scales don't have to get any unnecessary strain caused when an animal plops down.
2.    Abuse and Shock Resistant. The durability of these scales makes them tolerant to holding daily abuse and strain posed by heavy animals. Additionally, the scales don't have any moving parts, which ultimately reinforces the scales' bonded frame, which is usually made of alloy. The scale's frame can actually endure hundreds to thousands of pounds of pressure.
3.    Water-Resistant Design. The utility of stainless steel materials in the scales safeguards sensors from the effects of moisture. This in turn keeps the scales tough enough to undergo a thorough cleaning without damage or a negative effect on their lifespan.
4.    State-of-the-Art Technology.  Ethernet connections and digital memory logs can be added by customers. In addition, a rechargeable battery and a USB port can be used to connect to a computer, allowing farmers to transmit weights over the web. Bidders can therefore easily spot them. Similarly, vets can use them to enter the results into a computer and store digital medical records with ease.
5.    Multi-Year-Warranty for Parts and Labor. This warranty keeps farmers and veterinarians safe from fretting about the durability of the scale during travel. Customers won't have to worry about the scale breaking after enduring day-to-day pressures. Multiple sizes and prices are available so that the scales can fit the different sizes of livestock.
The livestock scales at Arlyn Scales are known for providing highly accurate readings and a considerable amount of convenience. Our portable livestock scales weigh high enough to subsist the weight of large livestock, while simultaneously being efficient for stress-free travels.
Livestock scales provide additional features since regular industrial scales do not contain the specific features necessary to specifically weigh animals. Contact Arlyn Scales today to get more information on why these scales are so effective.