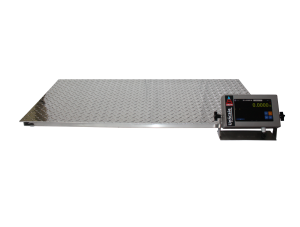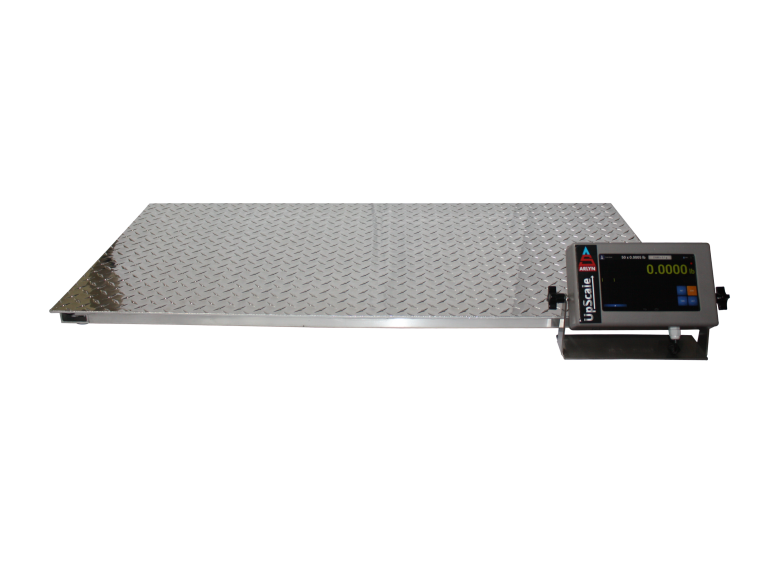 If you're a pet-owner then you understand the importance of a skilled and experienced veterinarian. But did you know veterinarians are needed in more places than local animal hospitals and clinics? Veterinarians work with a variety of animals big and small. In addition to working with domesticated animals and treating them at animal hospitals and clinics, veterinarians are needed at zoos and farms around the world.
Veterinarians use industrial scales to accurately measure the weight of animals they work with. In order to accurately weigh a variety of animals—big and small, tame and unrestrained, etc.—there are a number of qualifications a veterinarian scale must meet. There are many ways veterinary scales are used and certain features are necessary for a scale to have to make industrial scales suitable for veterinary purposes.
Veterinary Scales Function in Diverse Environments
Veterinary scales are needed in veterinarian exam offices, kennels, farms and zoos. Scales made for veterinarian purposes come in a multitude of sizes and vary in portability, features and price. Small animal pet scales are used to weigh animals such as cats, rodents, hamsters, lizards, birds and rabbits; therefore, they typically have a digital display and the ability to weigh by increments as small as a gram.
At zoos, veterinarians must weigh animals frequently to determine how much food to feed them and regulate proper doses for necessary medication and supplements. At farms, animals such as cattle, sheep, pigs, bison, llamas and alpacas are weighed often. Veterinarians use scales to determine if animals are sick. And farms that buy and sell livestock weigh their animals frequently, too.
Farms and zoos are notorious for being occasionally foul smelling. When animals "gotta go," they don't hold back; therefore, veterinary scales must be able to withstand animal waste. Furthermore, veterinary scales must endure the weight of heavy animals without being easily damaged. Stainless steel is the best material used to make durable scales because it can survive hard kicks, shoves and falls.
Veterinarian Scales are Used to Accurately Weigh a Variety of Animals
With the incredible amount of knowledge and expertise required to properly care for animals, it is generally easier for a veterinarian to narrow his or her focus on one category of animals—household, farm or zoo. Luckily, this makes shopping for a veterinary scale simpler.
Veterinarians working at zoos will need larger scales that can withstand the weight of sea lions, tigers, elephants, small zoo animals and more. Scales needed at farms must endure the weight of pigs, sheep, cows, etc. And veterinary scales located in offices must be capable of accurately weighing small domestic animals, as well as larger pets.
Arlyn Scales' Veterinary Scales  
Every scale Arlyn Scales sells is designed and manufactured in Long Island, New York. We supply a number of veterinary scales, all of which have welded construction and feature our "Weight Average & Hold" function. Our veterinary scales are animal waste and corrosion resistant, and they have large graphical displays so measurements can be easily read.
Our veterinary scales include:
320-VET Small

Capacity: 500 pounds
Resolution: .1 pound
Platform: 20" x 27"
Platform Height: 1 & 7/8"
Price:$699

320-VET

Capacity: 500 pounds
Resolution: .1 pound
Platform: 22" x 44"
Platform Height: 1 & 7/8"
Price: $799

320-Vet Large

Capacity: 500 pounds
Resolution: .1 pound
Platform: 22" x 44"
Platform Height: 1 & 7/8"
Price: $899
Easy to transport and store
Rubber non-skid mat included
620L-VET

Capacity: 50 pounds
Resolution: .01 pounds
Platform: 12" x 16"
Platform Height: 1"
Price: $599
620T-VET

Capacity: 25 pounds
Resolution: .0005 pounds
Platform: 12" x 16"
Platform Height: 1"
Price: $599
620X-VET

Capacity: 10 pounds
Resolution: .0002 pounds
Platform: 12" x 16"
Platform Height: 1"
Price: $599
Typically used for small animals, such as: cats, birds and reptiles
Combo-Vet
Platform Size: 22" x 44" and 12" x 16"
Price: $1,099
Arlyn Scales' Livestock, Alpaca and Llama Scales
Arlyn Scales offers a selection of scales ideal for measuring livestock, alpacas and llamas. These particular scales provide accurate weight readings—even for animals that won't stay still on the weighing platform. Our "Weight Average & Hold" feature allows a scale to grasp an accurate measurement of an animal even if the animal is moving.
Our Livestock, Alpaca and Llama scale options include:
320-ALP

Capacity: 500 pounds
Resolution: .1 pound
Platform: 22" x 44"
Price: $799

320-LLA

Capacity: 500 pounds
Resolution: .1 pound
Platform: 27" x 60"
Price: $899
Necessary and Additional Features of Veterinary Scales
Veterinary scales are available in a range of capacities and sizes because the weight and type of animals measured on them varies too. If a veterinary clinic specializes in treating small household pets, they probably don't need a scale that is capable of weighing a horse. In fact, this type of location would probably benefit from a smaller scale with a higher resolution if they measure a high quantity of light-weighing household pets.
Beyond capacity and precision, the best veterinary scales are durable, flexible and portable. They must be able to withstand abuse by animals that are not happy to stand on a shiny, slippery platform.
Arlyn Scales' veterinary scales have a number of additional features that can be added to improve usability. For example, customers can order a scale with a USB port for easy data storage and transfer. And our scales feature a digital display that is detachable and can work up to several feet away. More of our additional features include:
MKE-5 Digital Indicator
UPSCALE-9 Indicator
Analog
Ethernet
WiFi
Label Printer
Thermal Printer
Memory Stick
Rechargeable Battery Pack
Time & Date
 Learn More about Arlyn Scales' Selection of Industrial Scales 
If you're interested in learning more about our veterinary scales, visit our website today. Be sure to check out our entire selection of high-quality industrial scales while you're there. If you have any questions and would like to speak to our professional and knowledgeable staff, call us today at 800-645-4301 or fill out our online contact form.