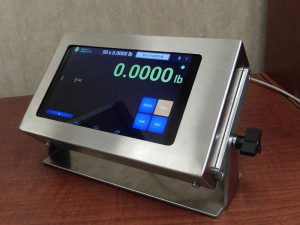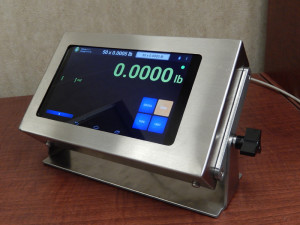 Regardless of the types of items you weigh on a regular basis, if you're looking to purchase a heavy duty floor scale for your industrial facility, you likely have browsed the wide array of manufacturers online. At Arlyn Scales, we offer our Series 5200 floor scales that offer best in class components, as well as our top notch customer service should you run into any issues before, during or after purchasing an industrial scale.
Key Features of Our Series 5200 Floor Scales
Below are just a few of the reasons customers continue to purchase their industrial scales from our company, year after year.
High-Quality Load Cell Construction
It's no surprise that the load cell is one of the most critical components of any industrial floor scale. Because of this, it's important that the scale manufacturer you choose manufacturers their load scales from high-quality materials. Unfortunately, some scale manufacturers will manufacture their load cells out of inferior materials, because most customers never actually see the load cells, because they're recessed under the scale platform.
At Arlyn Scales, the load cells used in our floor scales are manufactured out of stainless steel, in our own US-based factory. Stainless steel load cells are able to stand up to the tough environments that are all too common in many industrial facilities. Inferior materials like steel and aluminum not only have trouble holding up when exposed to caustic chemicals, but they're also considerably less durable when exposed to heavy loads. While all scales have weight capacity constraints, this doesn't mean that these limits may not be tested from time to time. Thanks to our stainless steel load cells, our scales hold up better than steel or aluminum load cells when exposed to overloading or shock loading.
While the quality of the materials used to produce our load cells are important, how and where they're manufactured matters just as much. All our stainless steel load cells are manufactured in our US-based factory, allowing us to keep close tabs on any issues that may arise during the manufacturing process. Our large floor scales utilize four stainless steel load cells, which are precision matched during manufacturing. This eliminates the need for manual calibration as well as the summation board, which is one of the common fail points on any large industrial scale.
Stainless Steel or Steel Welded Construction
While all of our floor scales utilize stainless steel load cells, we offer our customers additional options when it comes to the construction of our scale frames and platforms. We typically recommend full stainless steel floor scales for applications in highly corrosive environments, such as pharmaceutical or food preparation facilities. However, we do offer a zinc coating that can help to protect our steel scale platforms from rust and corrosion. This is far superior to the basic enamel paint used by some of our competitors, which is quick to flake off, leaving the bare metal of your scale platform completely exposed.
Additional Protection for Stainless Steel Platforms
While a zinc-epoxy is available for our steel models, we also offer an epoxy coating that can be added to our stainless steel floor scales. This epoxy features glass, garnet and mica particles that offer extreme corrosion resistance for our stainless steel models. This combination of particles helps to prevent corrosion, but also to inhibit corrosion and rust from spreading to other areas of the scale platform.
Arlyn UpScale Touchscreen Indicator
While we do offer a standard digital indicator with a large graphic display, many of our customers are utilizing our new Arlyn UpScale Touchscreen Indicator, which offers additional features and flexibility.
Our touchscreen indicator is a full-fledged Android touchscreen tablet featuring a 7-inch IPS screen that's powered by a Quad Core processor. The touchscreen also comes equipped with 1 GB RAM and 8 GB of storage to ensure it can handle all of your needs.
To protect the touchscreen from water, a plastic molded enclosure is included, with the option to upgrade to a fully stainless steel enclosure for areas where caustic chemicals are common.
Imagine being able to control your scale from an easy to use a touchscreen. The training required to master the touchscreen is minimal, which is good news for situations where multiple people need to have access to the scale itself.
US Based Manufacturing
While some may argue that the location where a scale is manufactured is hardly a feature, we tend to disagree. Many scale manufacturers will look to save money by either outsourcing the manufacturing of their scales entirely, or setting up a manufacturing facility overseas. At Arlyn Scales, we've found that by being headquartered in the US, right here in Long Island, New York, we're able to better control all aspects of the scale design and manufacturing process. Not only do we design all of our scales in-house, but we manufacturing them here as well, which includes the stainless steel load cells used in our floor scales.
We've found that by keeping our manufacturing facilities in the US, we're able to maintain tight control over our quality control and also provide a higher level of service to our customers. When design and manufacturing teams are disconnected, determining who is at fault if an issue arises can be difficult. At Arlyn Scales, we hold all of our employees accountable and want to resolve problems as quickly as possible. While this is likely the goal of any scale manufacturer, we've found that our US based manufacturing approach allows us to be more effective in delivering the highest quality scales to our customers.
Ready to Learn More About Our High Quality, High Capacity Floor Scales
If you're in the market for an industrial floor scale, you'd be hard-pressed to find a better option than our Series 5200 Floor Scales. These scales offer accurate weight readings, in a variety of conditions, as well as capacities of up to 5,000 lbs. Feel free to give our team a call today at 800-645-4301 or fill out our online contact form to learn more.