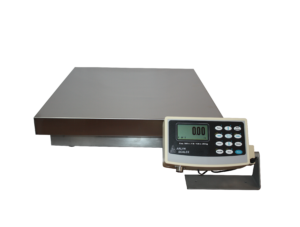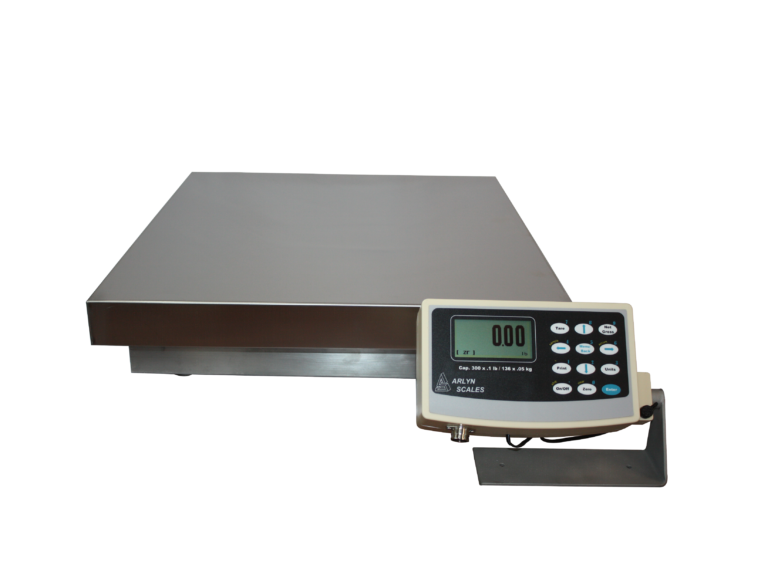 If your organization utilizes a large number of small piece parts, you and your team likely understand the value in a counting scale when it comes to maintaining proper inventory. You want your organization to run as smoothly as possible, and if you're assembling or moving large numbers of small parts, inventory is likely one of your biggest challenges. Using a parts counting scale allows you and your team to quickly and easily maintain inventory levels, while also ensuring profitability.
Arlyn Scales Your Leader in Parts Counting Scales 
At Arlyn Scales, we've been designing and manufacturing high quality industrial scales for more than 30 years. This level of experience has allowed us to completely understand the needs of our customers and in turn develop scales that uniquely meet their needs. Parts counting scales are a good example where our customers came to us with a problem they were having and we were able to build and expand on existing scale technology to produce a solution that is truly in a league of its own.
Another critical thing to keep in mind when you're working with Arlyn Scales is that we're based in Long Island, New York. While other companies may claim to be headquartered in the US, they likely are still outsourcing the bulk of their scale manufacturing overseas. At Arlyn Scales when we say we're a US based company we mean it. All of our scales are designed and built in our New York based factory. This ensures that we're able to create the highest quality scales, yet also stay agile when it comes to developing new innovations for the scale industry. We're confident that many of our new technologies would not have been possible had we manufactured our scales internationally.
In this article, we'll outline your options when it comes to purchasing a parts counting scale from Arlyn Scales.
Arlyn Scales 820 Parts Counting Scales
Our Series 820 parts counting scales offer a wide array of versatility when it comes to managing your small piece inventory. This scale can easily and accurately count the individual weight of piece parts much quicker than if it were done manually. There's currently two ways that you can use the Series 820 scale to count small items.
Quick Sample Function – This is the quickest way to use this type of scale to accurately weigh small items. What you can do is simply place 10, 25, 50, or 100 piece parts onto the scale platform. Once you've identified the number of pieces you placed on the platform you can allow the scale to average out the weight of each individual item and then it will move into counting mode. Now you're ready to start your piece part counting. To obtain the most accurate piece weight, you'll want to use the quick sample functionality with the smallest number of pieces possible.
Sample Definition Function – This feature on the parts counting scale allows you to enter the individual weight of an item and then let the scale determine the number of all the piece parts placed on the platform based on this stored value. The following are features of the sample definition function:
Add a New Sample – First you would begin the process of adding a new sample weight to the scale's memory. This value is then given an automatically generated four digit number based on the previous entered sample.
Edit a Sample – This feature allows you to edit certain parameters of an existing sample. Here you're able to manually enter a sample weight, or have the scale perform the measurement.
Activate a Sample – This function allows you to identify the sample that you'll be using to count the necessary piece parts.
Delete a Sample – Here you're able to delete any samples that are stored in memory.
It's important to realize that using the sample definition functionality allows you to actually store the piece weights in the scale's memory, whereas the quick sample function does not.
The Series 820 scale comes in a wide array of capacities from 3 lbs. all the way up to 100 pounds depending on your needs.
Additional Features of the Arlyn Series 820 Parts Counting Scale
Aside from the ability to count small parts, the Series 820 scale offers a number of features that are appreciated by our customers. A few of the most notable features include:
Connectivity Options – When you're looking to obtain accurate weight readings, you likely are going to want to provide this data to your colleagues or other devices within your organization. Thanks to our communication options you can easily export data from your parts counting scale to other computer equipment through an Ethernet, Wi-Fi, USB or Serial connection.
Arlyn UpScale Touchscreen Indicator – While we still do offer a traditional digital indicator, we've recently released our touchscreen indicator which is an Android powered touchscreen that opens up a world of options for our customers when it comes to easily controlling our scales.
Battery Pack – If you need to use a parts counting scale in an area where power is not available, we also offer a rechargeable battery pack.
Wide Range of Operating Temperatures – The Series 820 scale can be used in temperatures ranging from 14° F to 104° F, covering the gamut of most of our customer's use cases.
Still Interested in Learning More About Our Parts Counting Scales?
We covered a lot of material in this post and understand that you may still have questions related to our parts counting scales. Should you want more information, or are interested in one of the other types of industrial scales that we design and manufacture, don't hesitate to reach out to our experienced customer service team by phone at 877-540-7934 or through our online contact form. All of our staff members have years of experience in the industry and would be happy to help you with any questions you may have.