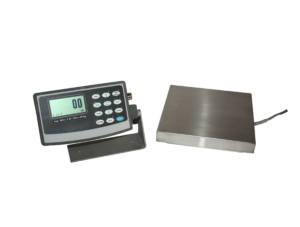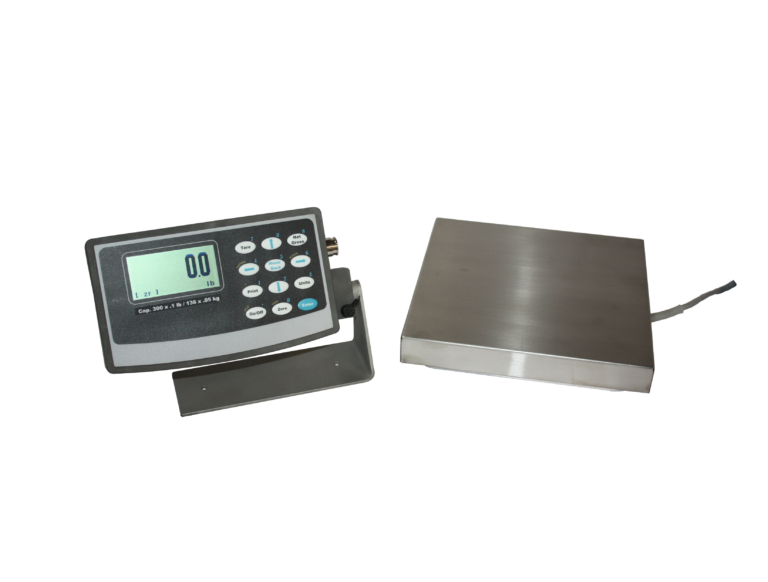 If you work at or manage a wastewater treatment plant, you likely understand the need for rugged and accurate chemical weighing scales. Weighing chemicals in wastewater treatment facilities can be difficult and potentially dangerous. Furthermore, incorrectly weighing chemicals can cause significant problems for wastewater treatment plants looking to properly dispose of and treat wastewater.
Turn to the Experts at Arlyn Scales for All Your Chemical Weighing Scales
When you're looking for an industrial scale for weighing chemicals, it's important that you choose a scale manufacturer that understands your exact needs. This includes exactly how you're planning to use the scale, as well as the types of chemicals that the scale may come into contact with on a daily basis. At Arlyn Scales, we've been pioneers in the industrial scale market for the past 30 years. We've helped a variety of our customers purchase scales that could safely weigh chemicals of all varieties. Whether you need to weigh extremely small amounts or are interested in weighing large drums full of chemicals, we have a weighing solution that can meet your needs.
There are a whole host of reasons why we continue to be looked at as a leader in our industry. Below are just a few of the reasons many of our past customers continue to come back to us again and again when it comes time to purchase a new industrial scale.
Unmatched Customer Service
In our opinion, our commitment to the highest level of customer service possible is one of the primary reasons we continue to excel in our industry. This level of customer service is only possible due to our extensive experience in the industry. Because our scale designers and manufacturing teams work side by side, they're able to provide an extremely high level of service to each of our customers. When you pick up the phone to discuss a problem with one of our staff members, you're likely talking with an individual with multiple decades of experience in the industrial scale industry. You'll never be bounced around to a large number of individuals before reaching a resolution. We pride ourselves on having the right people with the right knowledge who are able to produce and support some of the best industrial scales on the market.
US Based Manufacturing
Another primary driver of our success, which we feel goes hand in hand with our unmatched customer service is our focus and commitment to 100% US-based manufacturing. By manufacturing all of our subassemblies and load cells in-house, we're able to ensure any issues that arise during design or manufacturing are promptly handled, often before they ever make their way into one of our production scales.
Our headquarters are located in Long Island, New York, where our design and manufacturing teams work side by side on a daily basis. This unique level of connection to our products gives our employees an even greater experience level because they're on the front lines of our entire design and manufacturing process. This allows each of our employees to be uniquely positioned to handle any customer request that may come their way. This level of expertise is extremely difficult to train, especially for companies that separate their customer service teams from their overseas manufacturing facilities.
Factory Direct Business Model
As you can imagine, manufacturing our scales in-house also gives us a unique distribution platform as well. Rather than relying on the traditional distributor arrangement where individuals or companies may be located around the country only serving a certain geographical area, we've chosen to utilize a factory direct business model. This simply means that all of our scales are for sale directly on our website or by phone, which cuts out any distributor network, which in our opinion often does little other than distance the customer from the manufacturer, and also drives up costs.
At Arlyn Scales, our goal has always been to produce the highest quality industrial scale at the lowest possible price, and we simply didn't think this was possible with a traditional relationship with distributors located around the country, or even the world. When you pick up the phone or visit our website, you'll see our full line of industrial scales, their unique specifications as well as a contact number or contact form to request more information. We think this level of connection with our customers creates a long-standing relationship that has stood the test of time over the past three decades that we've been in business.
Ultra Precision Scales Powered by Surface Acoustic Wave Technology
One of the newest innovations that we're most excited about, especially as it relates to certain industries like wastewater treatment facilities is our Surface Acoustic Wave (SAW) technology. This technology powers our Ultra Precision Scales and is unlike any other innovation on the market today.
Rather than measuring stress or strain, which is what strain gage scales measure, our Ultra Precision Scales measure displacement. This allows our SAW load cells to be made out of a much thicker metal, which holds up better to harsh conditions often found in applications such as wastewater treatment facilities. Furthermore, these scales offer precision weight capabilities but cost only a fraction of force motor scales, which used to be the primary option when this level of accuracy was required.
Our SAW technology is patented internationally, and is available with scale capacities of as little as 25 lbs., to as much as 1,000 lbs., all at prices that are comparable to a high-end strain gage scale, and much less than a force motor scale.
Reach Out to Arlyn Scales Today to Learn More
If you're in the market for a new chemical weighing scale for your wastewater treatment facility, don't hesitate to reach out to our team today by phone at 800-645-4301 or through our online contact form. We look forward to answering any questions that you may have concerning our industrial scales.