SAW-MXL Large Ultra Precision Scales
with Super Sensitivity and Surface Acoustic Wave Technology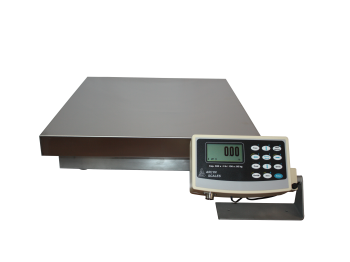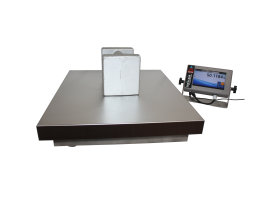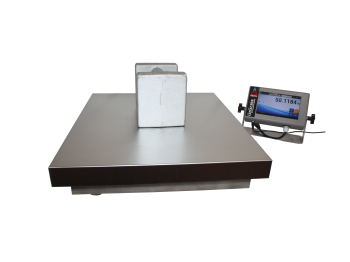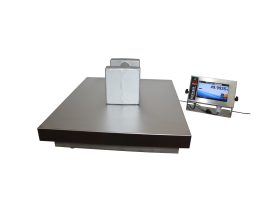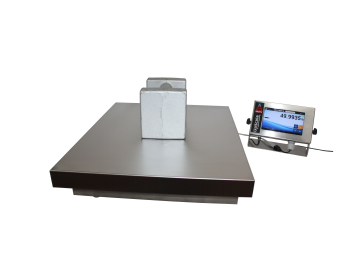 Overview
Arlyn's Large Ultra Precision Scales offer accuracy at least 10 times better than regular scales at a factory direct cost that can't be beat. Capacities are available up to 1000lb.
See more product details
Arlyn's Large Ultra Precision Scales offer a superior accuracy at a factory direct cost that can't be beat. With the super sensitivity of our 7100 series or the utilization of our SAW (Surface Acoustic Wave) technology, these scales are optimized for better performance. Check our
Scale Technology
 Section for further details.
Super Sensitivity
Our High Resolution scales offer a sensitivity of up to 20 times that of regular scales.
Full Functioned
Enjoy easy viewing on large, backlit, LCD dual display. This model has a zero button, offers 15 different weighing units (g, lb, oz, kg, etc.), has a parts counting and check weighing function for your convenience, and automatic zero tracking and stability control. A wide variety of options are available, including RS-232, Ethernet, rechargeable battery pack, setpoint controller for automatic filling, and others.
Super Accuracy
With an accuracy of 0.005% and a display resolution up to 1 part in 400,000. The internal resolution is up to 1 part in 2 million!
No Set Up
No set up or dealer service required. Automatic calibration
Rugged Construction
This scale is built to last. Manufactured with a diecast aluminum frame, stainless steel weighing pan and click type switches.
Wide Range of Capacities
Many other capacities available.
Available Upgrades
MKE-5 Digital Indicator: High Precision Push-button Indicator
UPSCALE-9 Indicator: Arlyn UpScale Touchscreen Indicator
Analog: Analog Output 4 - 20mA
Ethernet: Ethernet TCP/IP Connectivity
WiFi: (UpScale Only) Wireless TCP/IP Connectivity
Label Printer: Label, Paper, and Card Printer (must purchase RS232 option)
Thermal Printer: (UpScale Only) POS Printer and Interface (Bluetooth/USB connection)
Flow Rate: Flow Rate Measurement Program
Memory Stick: USB Memory Stick Datalogging
NEMA: NEMA 4x stainless steel display enclosure
Battery: Rechargeable Battery Pack
RS-232: RS-232 Computer/Printer Port
Set Point: Set Point Controller (for Filling Operations)
Relay (AC/DC): Solid State Relays for Industrial Control
USB: USB Port (Virtual COM Port Drivers)
Time & Date: Time and Date output
WinWedge: Data Collection Software (USB, RS232, etc.)
Specifications
| | |
| --- | --- |
| MKE-5 Digital Indicator | Included 1" high graphics LCD digits. Updates between 0.1 to 0.5 sec. Adjustable. |
| UPSCALE-9 Indicator | Upgrade to Arlyn UpScale 7" Color LCD Touchscreen. Fully Customizable. |
| Platform Size | See Capacities and Platform Sizes. |
| Power Requirements | 117 VAC, 50/60 Hz. (Optional 24V Supply Available) |
| Accuracy | See Capacities and Platform Sizes. |
| Operating Temperature | 10°F to 120°F |
| Sampling Rates | 3 Hz, 30 Hz, and 100 Hz |
Capacities and Platform Sizes
Model
SAW-MXL
Capacity x Readability
1000 lb x .01 lb
450 kg x 5 g
Linearity*
1:40,000 of Full Capacity
Response Time (avg)
Filtered: 0.5 sec - 1 sec
Unfiltered: 0.01 sec - 0.2 sec
Display Update
0.4 sec
Allowable Ambient Temperature
10°F-120°F
 Sensitivity Drift (15C-35C)*
approx.+/- 2 ppm
Overall Accuracy
1:20000
Safe Overload
250%
Power Consumption
1W
Pan Size
31.5" x 31.5"
Price
$3899
***ALL OTHER SIZES AND CAPACITIES ARE AVAILABLE***
***CALL THE FACTORY FOR PRICING AND DELIVERY***