Floor Scales
with Large Graphics LCD Display - Stainless Steel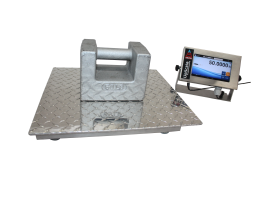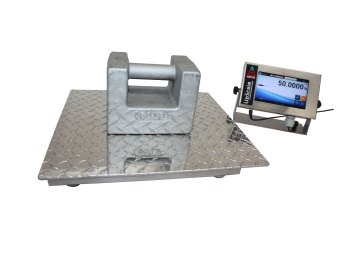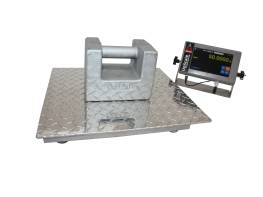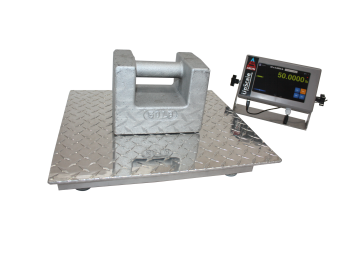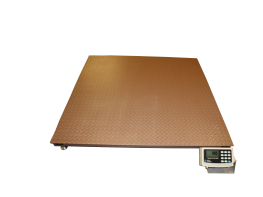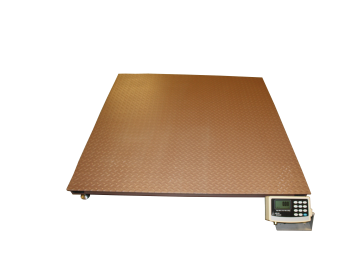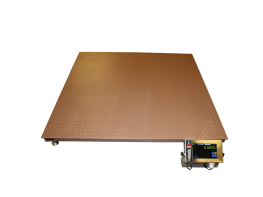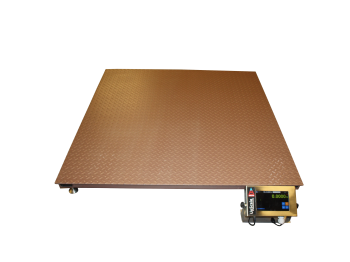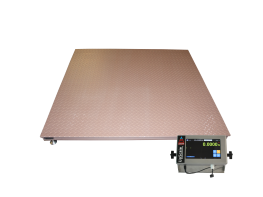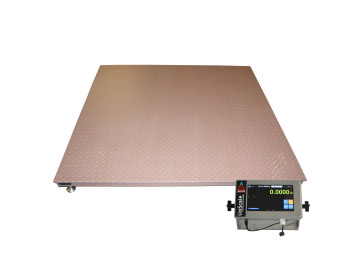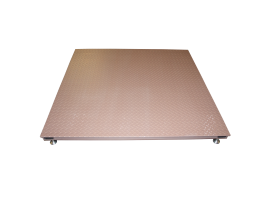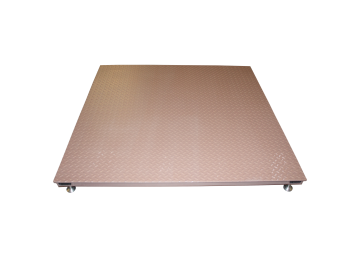 Overview
Rugged, heavy duty industrial
Stainless Steel
floor scales are available in a wide variety of sizes and capacities. They all provide superior performance at Direct from the Factory pricing.
See more product details
Difficult environments call for easy to use solutions. Arlyn Series 5200 Stainless Steel Floor Scales are the solution of choice. These scales use best of class components, including Stainless Steel construction, stainless steel load cells, advanced digital algorithms and welded construction coated with a special zinc rich epoxy for superior rust resistance.
Abuse Resistant and Robust
Heavy duty industrial grade load cells are machined from heat treated stainless steel, as opposed to aluminum or regular steel. The load cells are bolted into protection pockets within the frame.
Easy to Use
The platform is unusually low profile, making the scale easier to load and unload. The digital indicator is straight forward and swivel mounted, making it easy to read.
Excellent Accuracy
The four load cells are matched in our own factory to provide high accuracy. The digital indicator uses specialized programs for enhanced precision.
Choice of Size and Capacity
Scale platforms are available in a wide range of sizes and can be as large as 8' x 10' with capacities ranging from 2500 lb to 30,000 lb. They are optionally available in full stainless steel construction. If the environment is especially corrosive, see our special Corrosion Resistant Scales. CALL FOR CUSTOM SIZES.
Computer Compatibility
All Arlyn Scales are available with a wide variety of industry standard communication options including Ethernet, Wi-Fi, USB and RS-232.
Intrinsically Safe Versions Available
For hazardous or classified environments, see Arlyn's Intrinsically Safe
ArlynGuard F Series
Floor Scales equipped with FM Approved display indicator and load cell sensors.
Available Upgrades
Display
Outputs

Analog Output 4-20mA (or 0-5VDC)
RS-232 Serial Port
USB Communication (w/ Virtual Serial Communication)
Ethernet TCP/IP Connectivity
WiFi TCP/IP Connectivity (UpScale)

Printing

Label, Paper and Card Printer (RS232)
Bluetooth/USB 58mm Thermal Printer (UpScale)
Barcode Functions - Printing and Scanning (UpScale)

Setpoint Control

Setpoints (Filling Ops, Relay Ctrl, etc)
Relays (AC/DC)
Alerts (Buzzer Alarm)
Light Tower: 2/3 Light Columns

Counting Operation
Data Collection

Time & Date Output (MKE-5)
USB Data Logging (No PC Required)

Extras

Flow Rate Function with Alarms (UpScale)
Battery Pack
NEMA Stainless Steel Enclosure
Remote Buttons (ZERO, TARE, PRINT, CYCLE)
Specifications
| | |
| --- | --- |
| MKE-5 Digital Indicator | 1" High Graphics LCD digits. Updates between 0.1 to 0.5 sec. Adjustable. |
| UPSCALE-9 Indicator | Upgrade to Arlyn UpScale 7" Color LCD Touchscreen. Fully Customizable. |
| Platform Size | 3' x 3' x 2 7/8" high, Optional sizes to 7' x 9' x 4". |
| Platform Material | Stainless Steel |
| Power Requirements | 117/220 VAC, 50/60 Hz., Optional 24VDC Supply Input available. |
| Accuracy | 0.1% of full scale. |
| Operating Temperature | 14°F to 104°F |
| Minimum Sampling Rate | 10 Hz |
Capacities and Platform Sizes
| Product Code | Capacity & Resolution | Platform Size | Steel | Stainless Steel (-SS) |
| --- | --- | --- | --- | --- |
| 5-3304 | 2,500 lb x 0.5 lb | 3' x 3' x 2 7/8' | $1199 | $1699 |
| 5-3305 | 5,000 lb x 1 lb | 3' x 3' x 2 7/8" | $1199 | $1699 |
| 5-4404 | 2,500 lb x 0.5 lb | 4' x 4' x 2 7/8' | $1299 | $2099 |
| 5-4405 | 5,000 lb x 1 lb | 4' x 4' x 2 7/8" | $1299 | $2099 |
| 5-4410 | 10,000 lb x 2 lb | 4' x 4' x 2 7/8" | $1499 | $2499 |
| 5-4420 | 20,000 lb x 5 lb | 4' x 4' x 4" | $1699 | $2899 |
| 5-5505 | 5,000 lb x 1 lb | 5' x 5' x 2 7/8" | $1499 | $2799 |
| 5-4605 | 5,000 lb x 1 lb | 4' x 6' x 2 7/8" | $1499 | $2799 |
| 5-5710 | 10,000 lb x 2 lb | 5' x 7' x 4" | $1999 | $3599 |
| 5-6810 | 10,000 lb x 2 lb | 6' x 8' x 4" | $2499 | $4599 |
| 5-5720 | 20,000 lb x 5 lb | 5' x 7' x 4 | $2399 | $4399 |
| 5-7920 | 20,000 lb x 5 lb | 7' x 9' x 4" | $3299 | $6899 |
***ALL OTHER SIZES AND CAPACITIES ARE AVAILABLE***
***CALL THE FACTORY FOR PRICING AND DELIVERY***
***FOR MULTIPLE PLATFORM REQUIREMENTS WITH SINGLE DISPLAY, PLEASE CALL FACTORY***