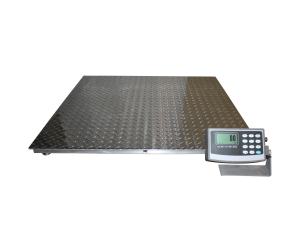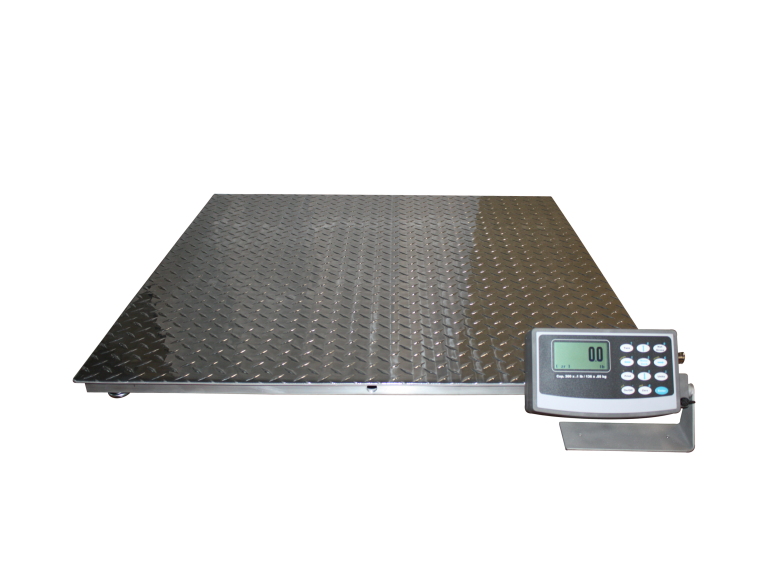 Around the globe, industrial-grade weighing scales are used in many industries for a multitude of reasons. For example, in manufacturing and warehouse settings, scales are frequently used to measure shipments before they are sent out or after they are received to ensure the correct amount of products and/or materials are present. Other industrial locations use electronic scales to weigh objects for inventory-tracking purposes, while some use scales to aid in the mixing of various substances, such as paint or chemicals.
In most industrial settings, the use of electronic scales is not an issue. This is because most industrial scales are built to endure contact with moisture and can survive varying temperatures or slight environmental changes; however, there are some industrial locations that are exceptionally different than the rest, and must be treated so—hazardous locations. Places that handle potentially flammable or explosive materials and objects—even if a small amount—must have scales that are deemed 'intrinsically safe,' if a scale is used.
Are There Flammable or Explosive Substances or Objects in the Environment?
There are many instances in which environmental factors impact the operation of industrial scales; however, there are only a few circumstances in which the operation of industrial scales can affect the environment. Locations that handle materials that could ignite if brought into contact with sparks—no matter how small—cannot use common electronic scales. This is because the majority of electronic scales use up to 120 volts of electricity and are plugged into wall outlets for power. The smallest spark produced could ignite flammable gas, fumes, or dust and the safety and lives of people (plus equipment and materials) are put at risk. Therefore, places that handle potentially flammable or explosive materials and have a purpose for industrial scales must utilize intrinsically safe scales.
Is Your Scale 'Intrinsically Safe'?
If your work environment houses flammable liquids, explosive fumes, or other flammable/explosive materials, then a standard industrial scale is probably not allowed in your location. Scales built specifically for operation in hazardous locations run on low power and are not powered by wall outlets. Devices such as these are called 'intrinsically safe,' which means they were tested by a recognized rating agency that determined the scales safe to operate in hazardous locations. Intrinsically safe scales cannot produce sparks and do not have enough energy to cause explosions.
The Classifications for Hazardous Locations
Any facility that houses or handles flammable or explosive materials is considered a hazardous location and is classified by the National Electric Code (NEC), which is a classification system developed by the Occupational Safety and Health Administration. The types of materials handled in potentially hazardous locations are considered, in addition to flammable characteristics of substances and how they can become perilous. The NEC classifies hazardous locations using 3 criteria: type, condition, and nature. Hazardous locations can only use machinery and equipment that is approved for their type of location.
Industrial scales that are 'intrinsically safe' are suitable for the following hazardous locations:
Class I, Division 1 and 2, Groups A, B, C, D
Class II, Division 1 and 2, Groups E, F, G
Class III, Divisions 1 and 2
Arlyn Scales Manufactures ArlynGuard Intrinsically Safe Scales 
At one location in Long Island, New York, high quality and long lasting industrial-grade scales are designed and manufactured by Arlyn Scales. Our collection includes a large variety of scales, such as: floor, platform, bench, cylinder, parts counting, and more. All of the scales manufactured by Arlyn Scales are available in different constructions and maximum capacity/resolution combinations. Plus, Arlyn Scales offers customers a range of customizable options for all of the scales we supply. Arlyn Scales' line of intrinsically safe scales includes all of our ArlynGuard scales, which come in bench, platform, cylinder, and floor styles.
From the outside, ArlynGuard Series scales look the same as any regular industrial-grade scales. They produce the same accuracy as regular industrial-grade scales too; however, the way they operate is different. ArlynGuard Series scales by Arlyn Scales have electronic circuits that use very little voltage; each component and wiring length is insulated to prevent electrical shorting; and the scales are not powered by external cables—they are powered by rechargeable C Cell batteries. All of these features prevent the possibilities of electrical surges or shorts, which could lead to sparks and, consequently, ignition.
ArlynGuard B Bench Scales
Arlyn Scales' intrinsically safe bench scale, the ArlynGuard B scale, is available in a number of capacity/readability combinations, such as:
B5—Maximum Capacity: 5 pounds; Readability: .001 pounds
B10—Maximum Capacity: 10 pounds; Readability: .002 pounds
B25—Maximum Capacity: 25 pounds; Readability: .005 pounds
B50—Maximum Capacity: 50 pounds; Readability: .01 pounds
B100—Maximum Capacity: 100 pounds; Readability: .02 pounds
The platform dimensions of ArlynGuard B scales are 12 inches by 16 inches.
ArlynGuard C Cylinder Scales
Intrinsically safe cylinder scales by Arlyn Scales are available with maximum capacities ranging between 60 and 400 pounds and resolutions between .02 and .1 pounds. These scales are perfect for perilous locations that house and handle drums or cylinders of hazardous materials.
ArlynGuard P Platform Scales
Intrinsically safe platform scales by Arlyn Scales are available with maximum capacities ranging between 500 and 1,000 pounds and resolutions between .1 and .2 pounds.
ArlynGuard F Floor Scales
Intrinsically safe floor scales by Arlyn Scales are available with maximum capacities ranging between 2,500 and 25,000 pounds and resolutions between .5 and 5 pounds.
ArlynGuard Series scales by Arlyn Scales feature heat-treated stainless steel load cells and internal resolutions of 1 part in 500,000. Each scale includes an easy-to-read graphics LCD display, full numeric keypad, easy to use menu driven interface, and large memory capacity. The digital indicators included with ArlynGuard scales, MKE-5, are intrinsically safe and display large, easy-to-read graphics.
Order Explosion Proof Scales From Arlyn Scales
If you want to know more about ArlynGuard Series scales, then visit Arlyn Scales' website today to view our intrinsically safe scales in more detail. If you have question or comments and would like to talk to one of Arlyn Scales' knowledgeable staff members, then do not hesitate to contact Arlyn Scales by calling 800-645-4301 or fill out our online contact form.