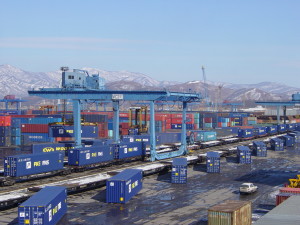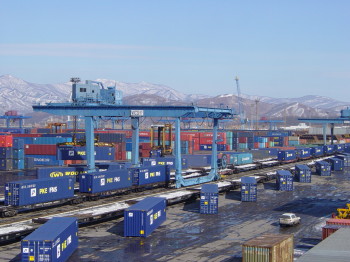 There is no job that is too big for logistic companies, especially since their profitability increases with the weight and size of the items to be transported. It behooves logistic companies to use the best possible scales that will enable their businesses to run efficiently and profitably.
Accuracy is the name of the game when weight equals money. Our specialty scales are reliable, dependable and provide extremely accurate and precise readings.
A Full House Manufacturer
Arlyn Scales has been manufacturing scales in house for more than thirty years. We manufacture our own subassemblies and doing so enables us to keep a tight rein on quality control. Our factories are located in New York and we are proud to proclaim our scales are Made in the USA.
Without a doubt, our longevity is based upon the fact that we make no compromises during the manufacturing process of our weighing equipment. Each industry has its dictates for what is required to produce accurate weighing information. For some industries, the use of aluminum load cells is the way to go. For those industrial environments, the temperature is always consistent and the placement of the material on the scale is a done carefully.
This is not the state of affairs for logistic companies.
What Is Needed
Knowledge is key in the accurate manufacturing of scales. Our floor scales with large graphic LCD digital displays have all of the necessary characteristics to produce accurate and reliable readings each and every time. The load cell is crucial.
There are many kinds of load cells made from several kinds of materials. Load cells are transducers that convert pressure into an electrical signal. The force of weight put on the load cell can impact the load cell in such a way that the next time, the load cell may respond inaccurately. This is fairly common with side loading, for example.
Our goal is to manufacture scales with the right load cell for your particular industry. The logistics industry needs rugged performing scales that can hold up and perform consistently under duress. Our engineers have tested all of the load cells we manufacture and have, through their testing, determined the absolute best placement of those load cells. This methodology is behind every Arlyn Scale.
A Long Term Commitment
When our clients purchase a scale from us, they know that with the proper handling and proper care, they will have their scale for years to come. Our floor scales are built to last. Our load cells are made from stainless steel and placed in machine pocketed housing within a welded frame. This particular method takes time and prevents shock and overload damage in the long run. Typically, load cells are bolted in the underside of the frame. There is no protection from moisture or the mechanical damage that occurs with the accidental hits caused by the placement of heavy pallets.
Our platforms are made from aluminum, steel or stainless steel and are diamond etched to reduce slippage. We offer two protective coatings, which further protect against slippage and protect the platform itself.
The first option is a triple layer epoxy coating that contains zinc, which is responsible for protection against rust. The second more intensive coating contains garnet particles. This high level abrasion resistant coating is guaranteed to protect your platform scale from scratching and will protect against slippage as well. There are many choices to be made when choosing scales that are best outfitted for your operation. With the guidance of our experts, the selection process becomes more than just guesswork.
Get the Best Performance
One of the factors that comes into play in getting the best out of our floor scales is the question of weight. The highest weight value of your materials should be your guide. If the heaviest items you will be weighing will be one thousand pounds then there is no need to purchase a scale that has a five thousand pound capacity. Our scales come in five hundred, one thousand, twenty five hundred, five thousand, ten thousand and twenty thousand pound capacities.
Our standard selection of platform sizes covers most requirements: twenty by twenty seven inches, thirty by thirty inches, four feet by four feet, four feet by five feet, four feet by six feet, and five feet by five feet. The four foot square platform is available in stainless steel as well. All of these platforms will have four stainless steel load cells, with one in each corner of the scale's welded frame. They are selected based on their similar output, and thus the need for a summation board is erased from the equation. Not having the extra parts in our scales makes for a longer lasting, more reliable, and cost efficient scale because we utilize no moving parts.
Ease of Use
We offer optional ramps for those companies that use pallet jacks. They come in twenty inch, thirty inch, three, four, five and six foot widths to accommodate the above platform sizes. Because the placement of our load cells also slims the scale's profile significantly, ramps will have a smaller slope and take up less room on the work floor.
Communication Advantages
For the world we live in, computer connectivity is a requirement. Our scales digital indicator provides large LCD digital graphics that can be easily read. This state of the art unit is avialable with a USB and an Ethernet connectivity. We offer wireless Ethernet as well.
For bidirectional interface, we offer RS-232 and RS-485. These protocols allow for communication between your scale and your computer, programmable logic controller and printer and enable the flow of data and / or commands.
Included in the scale's software is the print frame definition editor, which will enable the user to formulate complex printed labels. With the RS-485 protocol, you can operate up to ten scales with one computer. This time saving function allows data to be assembled from numerous scales and charted with Microsoft's Excel program.
Contact Us
We are happy to answer any questions that you may have and look forward to helping you make your business run smoothly. Because we manufacture our own scales, we are able to accommodate all custom requests for a fraction of the cost that it would be elsewhere.
Contact us today to find the scale that meets your needs. We can be reached through our online form or by phone at (800) 645-4301.