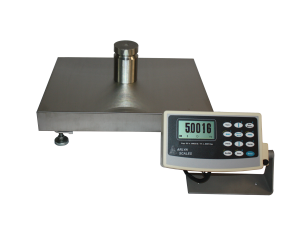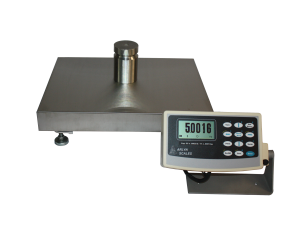 Construction companies, like many businesses must constantly monitor costs in order to stay agile, and ultimately profitable. To effectively control costs on and off the job site, often requires using industrial scales to maintain accurate inventory, monitor levels of material, and prevent excessive waste.
Platform and floor scales offer construction companies the ability to weigh a variety of items, but these scales must stand up to the harsh environments common on most construction sites. In addition, a variety of added features are important such as corrosion resistance, especially for scales that will spend extensive time outdoors. If you're searching for an ideal industrial scale for your construction company, there are a whole host of things you should look for, and our team at Arlyn Scales is happy to report that we have a number of scales that fit the bill.
Arlyn Scales Brings Innovation and Experience
The team at Arlyn Scales has more than 30 years of experience in the industrial scale market. Headquartered in Long Island, New York, Arlyn Scales is constantly on the lookout for new scale innovations to offer their loyal customer base. Unlike many other scale manufacturers who have their manufacturing facilities located overseas, Arlyn has always had their full operations team located in the U.S. Having a fully U.S. based team offers a number of unique advantages, which include:
Constant Innovation – Everyone on our team shares the same vision of providing the highest quality industrial scales to our customers at the fairest possible prices. One of the primary ways that we're able to accomplish this goal is through constantly working with our customers on an individual basis to assess their needs and roll these requests into new features on our industrial scales. Our Surface Acoustic Wave technology, our rugged scale components and our Arlyn UpScale touchscreen indicator are all innovations that came out of needs that we saw in the market by working intimately with our customers on a daily basis.
Factory Direct Pricing – One of the ways that we're able to offer such competitive pricing is that we don't rely on distributors or middlemen to markup the prices of our scales. If you're interested in purchasing an industrial scale, you simply pick up the phone or reach out to us on our website and we'll work with you directly. This helps us to remain closely connected to our customers, ensure their needs are always met, and keep our prices competitive all at the same time.
Service After the Sale – Everyone has heard the old adage that customer service is all about how a customer is treated after the sale. At Arlyn Scales, we feel confident that the reason we've been able to succeed over the past three decades is due to our focus on the customer experience before, during and after a scale is purchased. We're passionate about the scale industry in general, as well as our products and we think this shows when we're interacting with a customer. Reach out to our team to learn just how much knowledge can be gained from one of our scale experts.
Features That Make Our Scales Ideal for the Construction Industry
As mentioned above, the nature of the construction industry creates unique challenges when t comes to finding the perfect industrial scale. At Arlyn Scales, we feel that we've developed a wide array of scales that are perfect for construction companies due to a number of features that we'll go into further detail below.
Wide Array of Communication Options
For any company, numbers matter. This is especially the case for organizations that rely on scales to track inventory and measure raw materials like many construction companies. Thankfully the days of gathering weight data by glancing at a scale display and manually recording the weight reading are over. At Arlyn Scales, our scales utilize the latest in communication methods to allow scale data to be accessible from literally anywhere. Whether you're looking to connect your scale via USB, or via WiFi, we can show you how easy it will be to instantly gain access to weight data that can be analyzed by your team without fear of human error.
Our most popular communication options include:
USB – As mentioned above, you can connect a USB cable between your computer and scale and instantly download weight data to be analyzed in a variety of computer programs such as Microsoft Excel or Access.
Ethernet / WiFi – We also offer support for either a hard-wired Ethernet or wireless connection that allows you to control your scale from anywhere with an Internet connection.
Datalogging – For those construction companies who must use industrial scales in areas where computer access is not practical, we have a datalogging option that allows you to download weight data to a USB flash drive that can be accessed later. 
Rugged Components
If you're looking for an extremely robust and reliable scale that will be used in the construction arena, we recommend our full stainless steel floor and platform scales. These scales stand up to corrosion and better protect the internal components (most notably the load cells) from the consistent abuse that's common on construction jobs.
In addition to the benefits of a stainless steel exterior, all of our platform and floor scales feature stainless steel load cells, which are also much more robust than what many of our competitors use. Furthermore, these load cells are recessed in the corners of our scale platforms to offer additional protection from the elements.
Should a full stainless steel model not be in the budget, we also offer full steel construction models that feature an optional, epoxy coating to protect the scale from rust and corrosion.
Contact Arlyn Scales Today with Any Questions
We hope this article was informative, but understand that you still may have questions regarding industrial scales for your construction company. Feel free to reach out to our experienced team by phone at 800-645-4301 or through our contact form and we'll follow up with you as soon as possible to address and questions or concerns you may have.