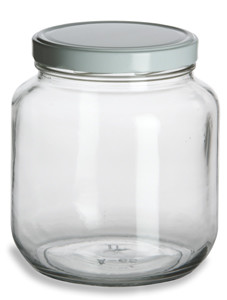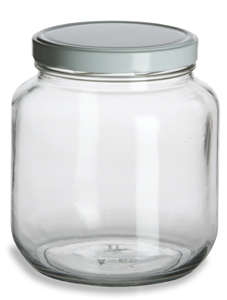 The glass bottle is a product that symbolizes luxury the world over. Highly used for the beverage industry, consumers all over the world have developed consumer loyalty to a multitude of brands. Thirst quenching, pleasure seeking, spicy, sweet, carbonated, lightly- bubbled, alcoholic and flavored beverages line shelves around the world. It is expected that by the year 2015, this industry will claim in excess of thirty-five billion dollars.
Glass Roots
The art of glass has its roots in ancient Mesopotamia, Syria and ancient Egypt. From as far back as 3500 BCE, glass was being formed and used for various functions. It wasn't until the first century CE in Rome, that glass became a more common material. Glass industries grew in importance in this country as the population grew and the demand for glassware increased. Glass jars were a canning staple since the 1800Õs. As the years passed, glass became an indispensible staple in homes around the world. Supermarkets, groceries, liquor stores, the pharmaceutical industries and more, all rely on the glass packaging industry to provide the vessels that are an integral part of their industry.The Process Pure silica or sand is used and comprises up to seventy five percent of glass. Sodium Carbonate or ash from certain plants is used to lower the melting point of the silica. A third ingredient, lime or calcium oxide is garnered from limestone.
Magnesium oxide and aluminum oxide are added to ensure the glass is chemically durable. This sort of glass known as lime glass represents nearly ninety percent of the glass made for consumers today.With the addition of certain ingredients, the usage of the glass changes. With the addition of boron, Pyrex is created which is able to withstand high temperatures. Lanthanum is added to glass to make eyeglass lenses. To reduce bubble content during the fabrication of the glass, sodium sulfate, antimony oxide and sodium chloride are added in minute amounts. This delicate process is responsible for contributing to the vast world of convenience that we now enjoy. Producing glass that will perform to its desired expectations requires specific and detailed weighing equipment that is both accurate and reliable.
The Next Step
When this process is accounted for, the bottles must be shipped in consistent weighted pallets. The automation for this operation is provided for with conveyer belts, which can be incorporated onto our Series 3200 Platform Scales. Arlyn Scales is a manufacturer of the world's most accurate and dependable scales. Built using our own subassemblies in our New York based factories, we maintain quality control throughout the entire process.
Myriad of Choices
We offer this scale is a variety of platform sizes ranging from twenty inches by twenty-seven inches all the way up to forty-eight inches by forty-eight inches square. This variety of dimensions should be capable of handling most pallet sizes and operations however we are equipped to design and implement the proper fit for your existing operation. Manufacturing Details Most platform scales utilize aluminum load cells and they are merely bolted to the bottom of the scaleÕs platform. These load cells are not only vulnerable to moisture and corrosive materials, but they are easily damaged by accidental pallet jack hits.Our engineers have devised what has proven to be the proper methodology for insuring long lasting and accurate results. We manufacture our load cells from the highest industrial grade stainless steel and choose four equal output load cells that are equal in sensitivity and place them in machine pocketed housing in the welded aluminum frame. We then enclose the digital indicator with a molded display replete with a rubber gasket to ensure water resistance.
The selection of material for the platform is based on the application. For the best non-corrosive and rigid material, we advise full stainless steel platforms. For applications that require portability, the aluminum platforms will prove to be much lighter. Additionally, they can be stored on their side, which proves useful in operations where space is at a premium.To provide easy on and off access, we also manufacture ramps to fit each individual platform. For glass packaging, the low profile of our platforms coupled with the connecting ramps, makes this scale a sure bet as the angle of the pallets being placed or removed from the scale is basically level with the surrounding ground. We have made sure that shifting of the glass vessels is a non-issue.
Interface Options
Every industry today relies on some sort of computer interface. We provide several options that allow you to capture data and/or operate the scale remotely.Our RS-232 and RS-485 protocols along with the USB connectivity allow for complete bi-directional interface. Data is relayed to the computer along with all other pertinent information and cataloged through the use of Microsoft Excel. The option to control the functions of the scale is present and with the RS-485 Protocol, up to ten scales can be tethered, forming one network that enables operations of the scales over a distance of four thousand feet. The automation aspect is inherent in our offerings and especially present with our Set Point option. Using individual relays, one has the capacity to set up simple batching and programmable logic controller functions.As a factory direct manufacturer, we are able to keep our prices low because there are no middlemen to raise them.
Our engineering team can customize any of our scale models from platform size to capacity, choosing the load sensor design and microprocessors to accommodate your specifications. Arlyn Scales respects the challenges that come with the complexities of today's technological and rapidly changing industrial weighing specificities and as a highly specialized manufacturer, guarantees the design and operation of our scales.
You can be certain that with an Arlyn Scale, you are getting the best product for the best price.For more information on customizing a scale for use in the glass packaging industry, or any other industry, contact us today. We can be reached through our convenient online form or by phone at (800) 645-4301.