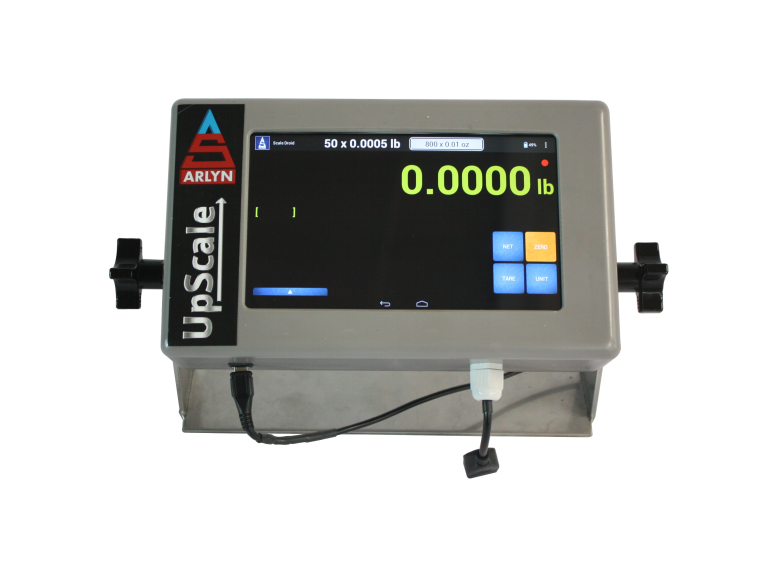 If you're in the market for an industrial bench scale, you likely have all sorts of options when it comes to choosing a scale manufacturer. You can attempt to find a distributor in your local area that offers a variety of different scales manufactured by all sorts of companies, or you can attempt to find a company overseas that may offer a scale that would hopefully meet your needs. At Arlyn Scales, we want to let you know that you have another option, and it's an option that we think will benefit you greatly on your quest to find the best industrial bench scale for your money.
Just who is Arlyn Scales?
Arlyn Scales is an industrial scale manufacturer that has been in business for well over 30 years. We take a unique approach to providing our customers with the highest quality scales. A few of the attributes that we think sets us apart from many of our competitors include:
S. Based Design & Manufacturing – One of the aspects of our design and manufacturing process that we're most proud of is the fact that everything is done right here in the U.S. In fact, our design and manufacturing offices are located in Long Island, New York where all of our employees work together to ensure that we always produce high quality industrial bench scales and that if there are any problems they're handled quickly and efficiently.
Industry Leading Technology – Another benefit of having all of our design and manufacturing talent under one roof is that we're able to collaborate and come up with new industry leading scale technologies. Our Ultra Precision Scales are just one example of this innovation that has allowed us to create a scale that offers the capacity benefits of strain gage scales, with the precision benefits of force motor restoration scales, all at a price that is affordable for most of our customers.
Fully Customizable Industrial Scales – Due to the tight control over our design and manufacturing processes, we're also able to work intimately with each of our customers to determine if a customized industrial scale is required. While we offer a wide range of sizes and types of scales, we understand that your needs may not fit one of our existing SKUs. If this is the case, we would be happy to connect you with a member of our design team that could help develop a scale that meets your needs completely.
Factory Direct Business Model – Additionally, because of our U.S. based manufacturing capabilities, we don't employ any distributors or middlemen to sell our scales. Instead, we sell all of our industrial scales directly through our website and our internal sales team. This allows us to provide our customers with an incredible value compared to distributors who are forced to significantly markup the price of their scales to simply stay in business. We feel confident that we can provide you with the highest quality scale available at a price that is extremely competitive, if not superior to many of our competitors.
What Makes Arlyn's Industrial Scales so Special?
While we've explained how our business model works, and how we're extremely proud of our ability to continue to develop and manufacture our scales in the U.S., all of this means nothing if our scales don't have the latest and greatest capabilities for our customers. For this reason, we thought it would be beneficial to outline just a few of the many features that our customers have come to know and love in the more than three decades that we've been in business. Take note of some of our most popular features listed below, and feel free to reach out to us if you're interested in a capability that may not be listed.
Top Features of Arlyn's Industrial Bench Scales
Stainless Steel Load Cells
Our industrial bench scales feature stainless steel load cells, which are extremely rugged and efficient. In addition to our load cells being manufactured from stainless steel, we also use four load cells recessed into the corners of our larger scale models. Using four load cells instead of one allows our larger scales to be more accurate, and less susceptible to over loading or shock loading.
Arlyn Upscale Display Indicator
One of the newest features that we're most excited about is our Arlyn UpScale Touchscreen Display Indicator. This touchscreen display replaces our traditional display indicator, but offers a whole array of new features that will be welcomed by our customers. The touchscreen allows scale owners to completely control their scale using a robust Android device that is powered by a robust quad core processor. Users will have all of the key scale functionality available at their fingertips with this user-friendly touchscreen device. To protect the touchscreen from the elements, we offer an injection-molded enclosure that is water resistant. Should you need additional protection, we also offer an optional stainless steel enclosure.
Specialized Scale Models for Wide Array of Industry
Regardless of the size scale you need, Arlyn Scales has you covered. Our standard bench scales come with a platform of either 9" x 9" , or 12" x 16", but we're also more than willing to discuss a custom designed bench scale to better meet your needs.
Low Profile Scale Platform
Because our scales are used in a wide variety of industries, we've developed a low profile scale platform to make loading and unloading much easier. Whether you're loading heavy livestock, or awkward drums, using our low profile scale platforms coupled with our optional platform ramps will ensure weighing items of all shapes and sizes will be as easy as possible.
Reach Out to Arlyn Scales for More Information
To learn more about the unique capabilities of our industrial scales, feel free to reach out to our team by phone today at 800-645-4301 or through our online contact form.