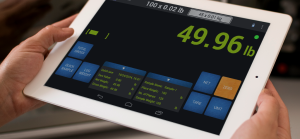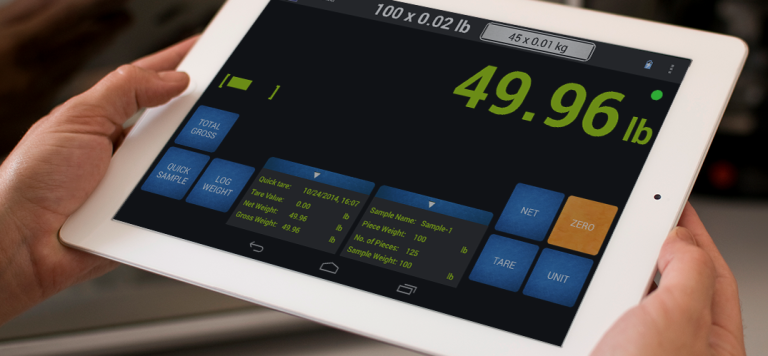 If you're in the market for a large number of industrial scales, it obviously makes sense to shop around to find the best price. Because you're purchasing multiple scales, many manufacturers will work with you on price because of the size of your order. While buying in bulk makes sense, it's critical that you keep the following tips in mind to ensure you aren't purchasing a large set of problems.
What to Look for When Purchasing Industrial Scales in Bulk
Pay Close Attention to How Your Scales Will Be Made
Buying in bulk is great until you realize that you have a large stock of products that have problems that you never expected. This is why before you place a large order for industrial scales, you understand where your scales will be made, how they'll be made and the features that they'll come equipped with when they're delivered to your facility.
At Arlyn Scales, we've been obsessed with designing the best industrial scale on the market for more than 30 years. This intense focus on quality has resulted in a unique business model that is not often seen in the manufacturing industry.
We're headquartered in beautiful Long Island, New York, where our factory sits alongside our offices. This allows our business development, design and manufacturing teams to work closely to create the best possible scale for our customers. All of our scales are not only designed in our New York based facility, but manufactured there as well. That's right, all of our scales are designed and built in the U.S. Other manufacturers have chosen to move their facilities overseas to cut costs, but we feel strongly about keeping all of our operations right here in the United States.
Pay Close Attention to Price After Necessary Features Have Been Added
It's one thing for a scale manufacturer to entice you with an ultra low price, but it's quite another for that scale to have everything you need. Many manufacturers offer low base prices, but charge for extra features that we feel should be included with any industrial scale.
The team at Arlyn Scales aims to be completely transparent about pricing, which is why we sell all our scales factory direct to our customers. This allows us to keep our prices lower because we don't have an extra layer of overhead, which drives up prices.
In addition to our competitive prices, we feel our scales come standard with features that are more than adequate for the majority of our customers. Most of our scales come standard with stainless steel load cells for added durability, and additional features such as a molded display enclosure with a rubber gasket for water resistance. These are just a few of the features that are standard on many of our scales. Reach out to our customer service team to learn about additional specs for the scale(s) that you have in mind.
Ensure The Scale Manufacturer Offers a Wide Array of Industrial Scales
When you're shopping for a large number of scales, it's critical that the manufacturer you choose offers a large selection of scales based on your unique needs. Because we've been in the business for over 30 years, we offer scales that are capable of precision measurements all the way up to large crane scales that are used to lift shipping containers and other extremely heavy materials. Our most popular scales include our:
Floor Scales
Platform Scales
Bench Scales
Drum Scales
Cylinder Scales
Counting Scales
Veterinary and Animal Scales
Crane Scales
Wheel Chair Scales
Ultra Precision Scales
Scales for Hazardous, Explosive and Flammable Environments
Custom Designed Scales
Choose a Company That Pushes the Envelope
The scale industry has largely remained unchanged for the past several decades. While this may be great news for some of our competitors, we've been hard at work continuing to innovate our large selection of industrial scales. This has allowed us to differentiate ourselves from our competitors while offering the highest level of service to our customers. A few of the technologies that we're most excited about include:
Arlyn UpScale Touchscreen Indicator

– Most scales have a simple digital indicator that displays a weight reading. Our Arlyn UpScale Touchscreen Indicator has literally transformed all of the information that is available from the scale display. This touchscreen indicator is an Android based tablet that allows users to access a wide array of important data, all from an incredibly easy to use interface.

Ultra Precision Scales

– We're also incredibly proud of our Ultra Precision Scales, which are powered by our internationally patented Surface Acoustic Wave technology, measuring displacement as opposed to stress and strain for added accuracy and durability. This allows the load cells in these scales to be much more sensitive to the smallest movements, which translates into an extremely versatile scale that can offer precision weight readings at incredibly low weights as well as highly accurate readings at capacities of 500 lbs. or more.

Connectivity Options –

A scale is only effective if you're able to access the weight data from a variety of devices. Thanks to our support for USB, Datalogging, Ethernet, Wi-Fi, Serial, and many others, you can easily export weight data directly from a scale to any computer to make real time business decisions based on these readings.

Top Notch Customer Service –

You may feel like we're belaboring this point, but as mentioned before, our staff is located in New York and is available anytime to answer any questions you may have about your new scale. We're easily accessible and there's a good chance that the person you speak to had a hand in designing or building your actual scale. How's that for service after the sale?
Excited to Learn More About Arlyn Scales Line of Industrial Scales?
If we've piqued your interest regarding our versatile line of industrial scales, don't hesitate to give our team a call by phone today at 800-645-4301 or contact us through the online form on our website where we'll follow up with you as soon as possible.