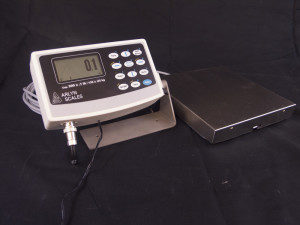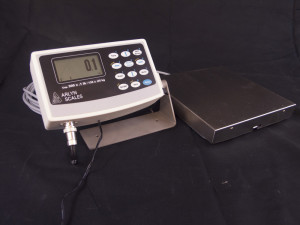 If you're in the market for an industrial meat scale, you likely understand the importance of not only accuracy but durability as well. Scales that must stand up to the rigors of meat weighing and processing need to be constructed out of the highest quality materials. The last thing that you would want is to have to purchase a new scale more frequently, simply because the materials used to manufacture the weighing instrument could not stand up to the daily rigors of a meat processing facility.
At Arlyn Scales, we've been manufacturing a wide array of industrial scales for over 30 years. In this time, we've mastered the craft of scale design and manufacturing and are extremely proud of the long list of customers we have across all industries. We attribute much of our success to our 100% U.S. based design and manufacturing process, which allows us to keep a tight control over our quality control process and ensure that our design and manufacturing teams always work in tandem.
Another reason why we continue to succeed in the scale industry is simply because we're constantly listening to our customers. We feel strongly that by listening to our customers, we can help develop industrial scales that more closely meet their needs. By doing a better job of meeting our customer's needs, we feel that we'll be more uniquely positioned to continue to be a fixture in the scale industry for many years to come.
Key Features of Arlyn's Industrial Meat Scales
When our customers in the meat industry began to come to us with their requests for high-quality meat scales, we asked for a list of features that were integral to the proper functionality of their facilities. We then took that list and used it to create what we think is one of the top industrial meat scales on the market. A few of the key features of our meat scales include:
Stainless Steel Load Cells 
If you've been around industrial scales for any length of time, you likely understand that load cells are one of the most important components of a high-quality scale. Many scale manufacturers are constantly looking for ways to cut costs, and too often the load cell is one of the areas that gets the axe. This is extremely unfortunate because load cells made out of inferior materials such as aluminum or steel simply can't stand up to the needs of most industrial scales.
At Arlyn Scales, we manufacture all of our load cells, out of stainless steel. This allows our scales to withstand many of the corrosive materials that are common in the meat industry. Other manufacturers will neglect the load cell by trying to beef up other parts of the scale, which in the end is often not beneficial to the average industrial scale user.
Stainless Steel Platforms
Our platform scales offer a variety of platform size and material options, but those in the meat industry should investigate our stainless steel platforms. These platforms are ideal for wet environments. Certain food regulations may require the use of a stainless steel platform in order to ensure food safety.
Revolutionary Touchscreen Indicator
One of the features that we're most excited about is our UpScale Touchscreen Indicator. This new touchscreen indicator is powered by an Android tablet that has proprietary software available as an added option for any of our industrial scales.
When we designed this new display indicator, we knew that we had to keep user experience in mind, as well as durability. Our touchscreen device is extremely easy to use and will be able to be mastered by your entire team in just a few minutes. In addition, our touchscreen display is protected with an injection-molded enclosure that is water resistant and features a rubber gasket to keep out any moisture. Should you be looking for an even more durable enclosure, we also offer a stainless steel housing to protect your display from corrosive materials.
Completely Customizable to Your Needs
At Arlyn Scales, we understand that no scale order is like another. For this reason, we allow our customers to fully customize any scale they purchase from us. We understand that you may use our scales in a number of unique ways, and we, therefore, encourage each of our customers to reach out to one of our team members to discuss a custom industrial scale that is tailored to your exact needs.
Factory Direct Purchasing Power
When you're investigating different scale manufacturers, it's important to understand where your scale is being manufactured. Many of our competitors will manufacture their scales overseas to cut down on costs. While this may seem attractive from a business perspective, we feel that it's not in the best interest of the customer.
At Arlyn Scales, we manufacture and design all of our scales in our Long Island, New York factory. This allows our experienced design and manufacturing teams to work together to produce what we think is the most advanced industrial scales on the market. Should any issues arise during production, our design and engineering teams can quickly work together to remedy them. This is much different than other scale manufacturers who may not find out about a problem before the scale makes it back to the U.S. from overseas when it may be too late.
While manufacturing and designing our scales in-house may cost us a bit more than our competitors, by selling our scales direct to our customers online, we're able to cut costs and keep our prices in line, if not better than other scale manufacturers. Thanks to our factory direct business model, you can truly get the best of both worlds when it comes to a low priced, reliable industrial scale that is built to last.
Reach Out to Arlyn Scales Today to Learn More
If you're interested in learning more about our industrial meat scales, or any of the other scale models that we sell online, feel free to reach out to our team today by phone at 800-645-4301 or through our contact form. We look forward to helping you design and build the ideal scale for your unique needs.